[player_tooltip player_id="1171680" first="Brooks" last="Moore"] Eddyville-Blakesburg-Fremont (17-2) at Lynnville-Sully (15-5) E-B-F has won the last three meetings between these teams and enter this game as one of the hottest teams in the state. Since losing back-to-back games to Oskaloosa and Pella…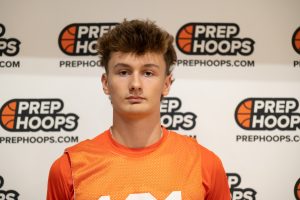 Eddyville-Blakesburg-Fremont (17-2) at Lynnville-Sully (15-5)
E-B-F has won the last three meetings between these teams and enter this game as one of the hottest teams in the state. Since losing back-to-back games to Oskaloosa and Pella Christian before the holiday break, the Rockets have rolled off 13 straight wins by an average of 31.8 points a game. Senior forward Ethan Davis Ethan Davis 6'7" | PF Eddyville-Blakesburg-Fremont | 2022 State IA (17.8, 9.5 rebounds, 4.8 assists) is a talented big man that the offense can run through. He sees the floor well, recognizing doubles and scoring around the rim with great efficiency. Sophomore wing Brooks Moore
Brooks Moore 6'5" | SF Eddyville-Blakesburg-Fremont | 2024 State IA (16.5) is a fantastic athlete who can get to the rim and score with ease, while Carsen Wade
Carsen Wade 6'5" | SF Eddyville-Blakesburg-Fremont | 2023 State IA (8.9) and Kyle Davis (6.4) have provided some additional scoring for the Rockets. This is a good defensive team with size, length, and athleticism.
Lynnville-Sully is another team that enters this game on a roll, going 10-1 since the holiday break, with that lone loss coming to Montezuma by a point. The Hawks have a balanced, young team that is filled with scoring threats. Conner Maston Conner Maston 6'1" | SG Lynnville-Sully | 2023 State IA (13.6, 44.2 3P%) is a talented junior wing who leads the team in scoring, while Corder Noun Harder Corder Noun Harder 5'9" | PG Lynnville-Sully | 2024 State IA (11.3, 5.7 assists) is a talented playmaker who gets others involved at a high level. Klayton Van Dyke Klayton Van Dyke 6'5" | PF Lynnville-Sully | 2024 State IA (10.2, 9.7 rebounds) is an athletic forward who rebounds well on both ends and can protect the rim.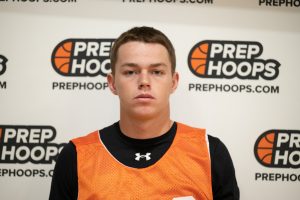 Madrid (15-4) at ACGC (16-4)
ACGC won the first meeting this year back on January 7 in an excellent game, 73-69. Neither of these teams have a chance to catch Van Meter in the conference race, but both are looking to continue building momentum as we approach postseason play, so this is a crucial game for both teams. Madrid is led by freshman guard Toryn Severson
Toryn Severson 6'3" | SG Madrid | 2025 State IA (20.3, 42.4 3P%), who is putting together one of the best freshman seasons we've seen. A dynamic three-level scorer who can get to his shot whenever he wants, he has paced a Tigers offense that is one of the best in 1A. Older brother Kadyn Severson
Kadyn Severson 6'3" | CG Madrid | 2023 State IA (15.1) provides additional scoring punch on the perimeter, and fellow freshman Fabian Ortiz-Alaniz (8.4, 43.2 3P%) has emerged as a high-level shooting threat. Senior forward Brady Leonard Brady Leonard 6'2" | PF Madrid | 2022 State IA (5.5, 13.0 rebounds) isn't much of a scorer but has been dominant on the glass on both ends of the floor. 
Senior wing Miles Kading
Miles Kading 5'10" | PG ACGC | 2022 State IA (18.3, 4.7 assists) leads three Chargers who average in double figures. He leads the team in scoring, rebounding, assists, and steals, and has really put together a strong senior season. Juniors Ben Marsh Ben Marsh 6'1" | SG Adair Casey-Guthrie Center | 2023 State IA (16.6) and Austin Kunkle (11.6) are the other big scoring threats for the Chargers, but this is a team with plenty of solid scoring options. They don't shoot it particularly well from the arc (32.5%), but they do a good job attacking the rim and getting to the free-throw line. In the first meeting, they shot just 33.8% from the floor and were outrebounded by 20 (51-31), but they made up for it by going 21-29 from the free-throw line (compared to 8-9 from Madrid).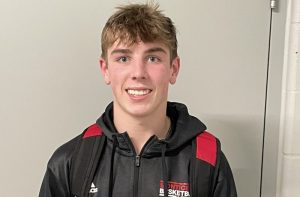 2A #9 Camanche (16-3) at Monticello (17-2)
These teams have developed an excellent rivalry in recent years, and they should add another classic to that rivalry tonight. Monticello has won each of the last three meetings, but those wins have come by a combined eight points. Despite losing a lot of production from last year's state-qualifying team, Monticello has kept it rolling with junior guard Tate Petersen
Tate Petersen 6'1" | PG Monticello | 2023 State IA (19.5, 5.9 assists) stepping into a bigger role, and sophomore forward Preston Ries
Preston Ries 6'1" | SF Monticello | 2024 State IA (18.5) emerging as a dominant scorer. Petersen has been one of the best two-way guards in the state this year, while the bouncy Ries can score at a high clip around the bucket. Always an excellent defensive team, the Panthers are allowing just 46.7 points a game, and they really do a great job making teams work against their defense.
Camanche has dealt with a number of injuries this season, losing star wing Zach Erwin
Zach Erwin 6'4" | SF Camanche | 2022 State IA before the season, and then losing point guard Tucker Dickherber Tucker Dickherber 5'10" | PG Camanche | 2022 State IA to a wrist injury a few weeks ago. But Josh Davis still has the Storm rolling behind the strong play of junior big Zane Witt
Zane Witt 6'8" | PF Camanche | 2023 State IA (15.3, 7.6 rebounds, 3.0 blocks) and senior wing Adam Dunlap
Adam Dunlap 6'2" | SF Camanche | 2022 State IA (15.2). Both are highly athletic pieces that are the foundation of a really strong defensive unit that applies a ton of pressure on opposing ball-handlers. Mike Delzell Mike Delzell 6'0" | SF Camanche | 2022 State IA (9.0) is a strong and athletic do-it-all wing who has stepped up as a playmaker following the loss of Dickherber, and this is a program that has really developed a lot of depth and had several players emerge as they've stepped into bigger roles. Both of these teams are excellent defensively, and there is a lot of familiarity with each other. 
Sioux Central (16-3) at Newell-Fonda (17-2)
Newell-Fonda won the first meeting between these teams, 62-61, back at the beginning of the year, and if they're able to complete the season-series sweep, they'll take home the Twin Lakes Conference crown. The Mustangs are a team that loves to get up and down, averaging 72.8 points a game and winning games by over 20 points a game. Junior guard Carter Sievers
Carter Sievers 6'1" | PG Newell-Fonda | 2023 State IA (19.3) and senior Trey Jungers Trey Jungers 5'11" | SF Newell-Fonda | 2022 State IA (12.7, 4.0 assists) pace a deep and balanced attack that sees nine players average at least 3.8 points a game. With their pressing, up-tempo style, being able to go deep into the bench with confidence is crucial for them.
Sioux Central can grab a share of the conference title if they are able to win tonight. The Rebels have a dynamic three-headed attack in juniors Jacob Hargens Jacob Hargens 6'2" | PG Sioux Central | 2023 State IA (25.7, 10.0 rebounds), Carter Boettcher
Carter Boettcher 6'1" | PG Sioux Central | 2023 State IA (17.8, 4.8 assists), and Ethan Mills (12.5). No other player averages more than 3.1 points a game. Hargens has been one of the best players in 2A this year, averaging a double-double with impressive efficiency, and he paces an offense that does a great job limiting turnovers, which will be huge against the constant pressure that Newell-Fonda likes to deploy. 
4A #5 Cedar Falls (13-2) at Wahlert Catholic (11-5)
Cedar Falls is playing just about as well as any team in 4A right now, winners of nine straight games. The Tigers are led by Northern Iowa signee Trey Campbell
Trey Campbell 6'4" | PG Cedar Falls | 2022 State IA (25.5, 55.1 FG%), a quick and athletic lead guard who is remarkably efficient. The future Panther has been sensational on both ends of the floor this season, using his quickness and length to cause chaos on the defensive end, and he has the ability to get to his shot whenever he wants to offensively. Junior wing Dallas Bear
Dallas Bear 6'8" | SF Cedar Falls | 2023 State #276 Nation IA (13.6) has started to shake off an early-season shooting slump, and at 6-7/6-8, he's a difficult matchup on the wing with his length, and sophomore forward Cade Courbat
Cade Courbat 6'8" | PF Cedar Falls | 2024 State #120 Nation IA (7.0, 2.3 blocks) is getting more comfortable with each game. 
Junior big man Duke Faley Duke Faley 6'5" | C Wahlert Catholic | 2023 State IA (16.9, 7.9 rebounds) has been hyper-efficient in the paint for the Golden Eagles, shooting 58.5% from the floor and using his excellent footwork to score at will. Senior guards Ben Freed (15.3) and Carson Cummer (12.3) have been solid perimeter scoring threats, and junior wing Seamus Crahan (9.3, 4.0 assists) is an intriguing wing with lots of length and athleticism. Wahlert looks like a team that could make some noise in the postseason in 3A.