Looking ahead to the 2021-22 season, Prep Hoops Wisconsin examines 10 prospects in the 2024 class who are primed for breakout seasons… Bennett Basich Bennett Basich 6'3" | SG Arrowhead | 2024 State WI – SG – Arrowhead Basich…
Looking ahead to the 2021-22 season, Prep Hoops Wisconsin examines 10 prospects in the 2024 class who are primed for breakout seasons…
Bennett Basich
Bennett Basich 6'3" | SG Arrowhead | 2024 State WI – SG – Arrowhead
Basich has had a really good  summer and fall with Arrowhead. As a freshman, he played big minutes for the Warhawks and was third on the team in scoring (8.6). Able to handle the point duties as well as  provide an outside shooting presence, Basich will form a dangerous 1-2 punch with Mac Wrecke
Mac Wrecke 6'5" | SG Arrowhead | 2023 State #272 Nation WI . Basich clearly hit the weight room and improved his athleticism since last season, showing more explosiveness and downhill scoring ability on the ball heading into 2021-22.
Stevie Clark
Stevie Clark 6'6" | SF Oshkosh North | 2024 State #236 Nation WI – SF – Oshkosh North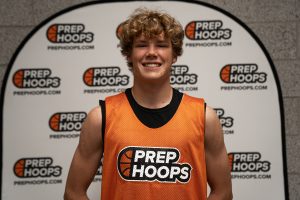 Clark played a lot of quality minutes for the Spartans as a freshman. He'll now move to the forefront for the program in year two. Last season, Clark averaged around 12 points and five rebounds per game. The lefty is a dangerous 3-point shooter with the athleticism and toughness to  slash through traffic. One of the better offensive rebounders in his class, Clark gets after it on the glass and plays with a noticeable edge when it comes to winning 50-50 balls.
Jack Daugherty
Jack Daugherty 6'8" | PF Brookfield Central | 2024 State WI – F – Brookfield Central
Daugherty got his feet wet as a freshman last season. He'll likely be the No. 2 to St. Thomas commit Andrew Rohde
Andrew Rohde 6'6" | SG Brookfield Central | 2022 State WI this season. The 6-foot-8 forward gave the Lancers three points and two rebounds per game off the bench. A promising  prospect with combo forward and matchup nightmare ability, Daugherty can produce in a variety of ways  — pick n' pop shooting,   taking forwards off the dribble, or getting up and down the floor in transition.
Ty Fernholz
Ty Fernholz 6'2" | SG Stoughton | 2024 State WI – SG – Stoughton
Fernholz quietly had one of the better freshman seasons in the state in 2020-21. The sharpshooter gave Stoughton 9.0 points per game and should see his production take off as a sophomore.  The 6-foot-2 guard is a deadly outside scoring threat who moves as well without the ball as anybody in his class. Fernholz possesses a very high scoring IQ and  took it to some of the state's top players over the summer.
Will Hornseth
Will Hornseth 6'8" | PF De Pere | 2024 State #217 Nation WI – PF – De Pere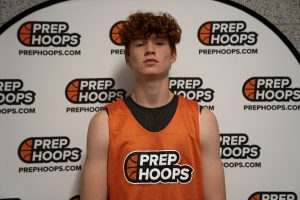 Hornseth had a limited role for De Pere last season, but should find himself  as one of the team's top weapons in year two for what's expected to be a terrific squad. The 6-foot-8 sophomore has a lot of tools to work with as a post prospect.  Hornseth has a good blend of strength and finesse on the block, can protect the rim, and shows some ability to space the floor and be versatile. Over the summer, Hornseth landed scholarship offers from Toledo and UW-Green Bay.
Andrew Kelley
Andrew Kelley 6'1" | PG McFarland | 2024 State WI – PG – McFarland
Kelley should be one of the bigger breakout players in the Rock Valley and Madison area.  A dynamic scoring point guard, Kelley   is a terrific pull-up shooter that knocks in shots off the bounce at a high clip.  A strong guard that can handle the ball against pressure and contact, Kelley averaged around three points per game for the Spartans last season.
Kon II Knueppel
Kon II Knueppel 6'6" | SG Wisconsin Lutheran | 2024 State #56 Nation WI – SG – Wisconsin  Lutheran
Saw Knueppel play a more reserved role as a freshman and still averaged around 11 points per game. Expect the Vikings to cut him loose this winter after a huge summer for the 6-foot-5 sniper. A high-IQ, all-around prospect, Knueppel can certainly fill it up in the scoring column, but his impact will be felt whether he puts the ball in the hole or not. USC, Wisconsin,  Texas A&M, Iowa, and Marquette are some of the schools on board early here.
Connor Roffers
Connor Roffers 6'5" | SF Burlington | 2024 State WI – SG – Burlington
Kid is playing with supreme confidence right now. Burlington will be in a rebuilding year after losing many key seniors. Roffers should ensure that transition goes quicker than expected. Roffers averaged 3.5 points per game as a freshman and in fall league has looked like Burlington's go-to guy. A shot maker with  good positional size, Roffers is emerging as a quality shot creator in the 2024 class.
Cody Schmitz
Cody Schmitz 6'4" | SG Gale Ettrick-Trempeleau | 2024 State WI – SG – Gale Ettrick-Trempeleau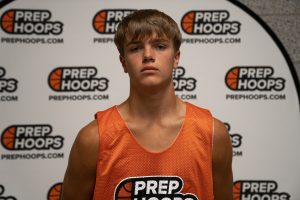 This is one of the top sleepers in the state right now. He had a big freshman season, averaging  18.0 points, 6.0 rebounds, and nearly two assists per game, but Schmitz is not a  well-known name in the state right now. The 6-foot-4 wing has some eye-popping and sneaky athleticism. Schmitz also has budding three-level scoring ability,  a noticeable competitive edge, and ability to impact the game in ways that go beyond just scoring.
M.J. Stackhouse M.J. Stackhouse 6'7" | PF Kenosha Indian Trail | 2024 State WI – PF – Kenosha Indian Trail
Stackhouse didn't play varsity last season, but should be one of the top players for KIT in 2021-22. A strong, versatile combo forward that can score with finesse or power, Stackhouse is one of the more intriguing prospects in this class. The 6-foot-6 sophomore can catch in the high post, size a defender up, and just go to work on them. Based on what we've seen in the off-season, Stackhouse might be one of the most underranked players in 2024 right now.
Others: Owen Soehl
Owen Soehl 6'4" | SG D.C. Everest | 2024 State WI (D.C. Everest),  Jonathan O'Neil (Kaukauna),  Jaiden Martin
Jaiden Martin 6'1" | CG Dominican | 2024 State WI (Dominican), Sekou Konneh
Sekou Konneh 6'6" | SF St. Thomas More | 2024 State #244 Nation WI (St. Thomas More), Derrick Johnson
Derrick Johnson 6'3" | CG Dominican | 2024 State WI (Dominican), Isaac Skemp
Isaac Skemp 6'2" | SG Onalaska | 2024 State WI (Onalaska), Tamarrein Henderson
Tamarrein Henderson 6'3" | CG West Salem | 2024 State WI (Sparta)