A look at the updated class of 2023 rankings in the state of Wisconsin, which will be revealed next week… 1. Milan Momcilovic Milan Momcilovic 6'8" | SF Pewaukee | 2023 State #44 Nation WI – Pewaukee Momcilovic has been…
A look at the updated class of 2023 rankings in the state of Wisconsin, which will be revealed next week…
1. Milan Momcilovic
Milan Momcilovic 6'8" | SF Pewaukee | 2023 State #44 Nation WI – Pewaukee
Momcilovic has been the frontrunner the whole way and that won't change. The Iowa State commit had a massive summer, establishing himself as a top 40 consensus talent nationally. The 6-foot-8 forward is a big mismatch problem, able to score inside and out, handle the ball, and features a deadly fall away game in the post.
2. Johnny Kinziger – De Pere
Kinziger committed to Illinois State over the summer. The Redbirds might be getting a steal here as the De Pere star played a very high level against the best athletes in the country of the Nike EYBL. A dangerous sniper, who's drastically improved his point guard skills, Kinziger would flirt with triple-doubles somewhat consistently. He's also developed into a plus defender for his size and a guard that can create turnovers on a regular basis.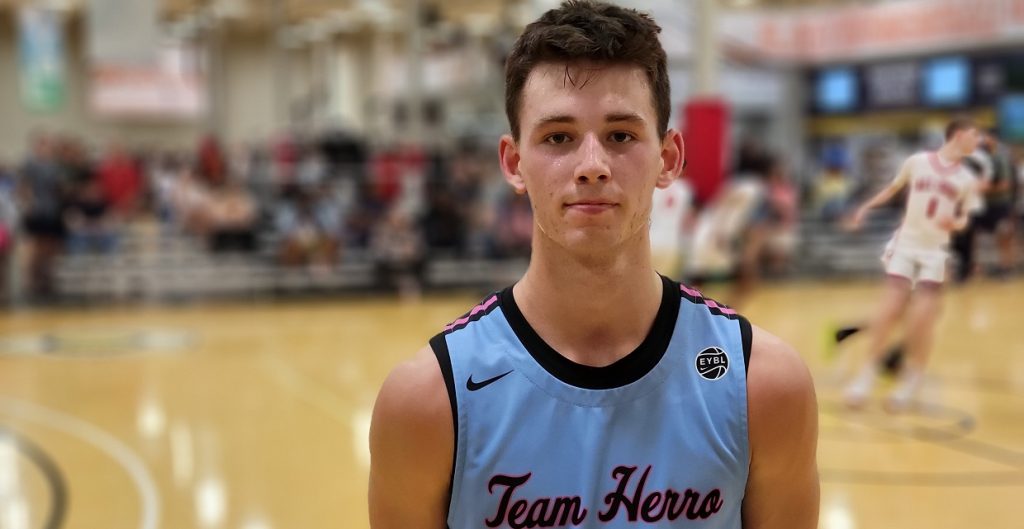 3. Mac Wrecke
Mac Wrecke 6'5" | SG Arrowhead | 2023 State #272 Nation WI – Arrowhead
Wrecke holds offers from Wofford, Green Bay, and Milwaukee. An athletic wing who can score from all three levels, Wrecke steadily improves his offensive skillset annually. Wrecke is a high-flyer and one of the best athletes in the state.
4. Jeremy Lorenz
Jeremy Lorenz 6'8" | PF Brillion | 2023 State WI – Brillion
Lorenz committed to Wofford earlier this month. Definitely in the running for a top three spot, the Nike EYBL really toughened Lorenz up and by July was showing major scoring flashes as well as being an enforcer on the defensive end. The 6-foot-8 forward is a high upside, versatile prospect who has a chance to get better every single year at the collegiate level.
5. Cal Klesmit
Cal Klesmit 6'2" | CG Neenah | 2023 State #235 Nation WI – Neenah
Still working his way back from a torn ACL, Klesmit was probably as good as you can expect after missing around 11 months or so. There were definitely road bumps, but Klesmit still put up some eye-popping scoring numbers in the Under Armour Association as well as the WBCA June Jam. A dangerous scorer with a killer instinct, Klesmit just has no off switch when the ball is in his hands. Toledo, Wofford, Green Bay, and SIUE have all made offers to the Neenah combo guard.
6. Marcus Hall
Marcus Hall 6'5" | SG Dc Everest | 2023 State WI – D.C. Everest
Continuing to rise, Hall has racked up scholarship offers from Green Bay, IPFW, Lehigh, Milwaukee, and Towson, in addition to numerous Division, 2 offers as well. The 6-foot-8 forward is a smooth, versatile, mismatch problem that can thrive in different ways. Type of kid who can bring the ball up the floor as a point forward, play with his back to the basket on the block, score in isolation, and catch and shoot off screens. Give his deep array of skills and still budding physical frame, if you had Hall as a top 2-3 prospect in this class, not sure I'd argue against it all that hard.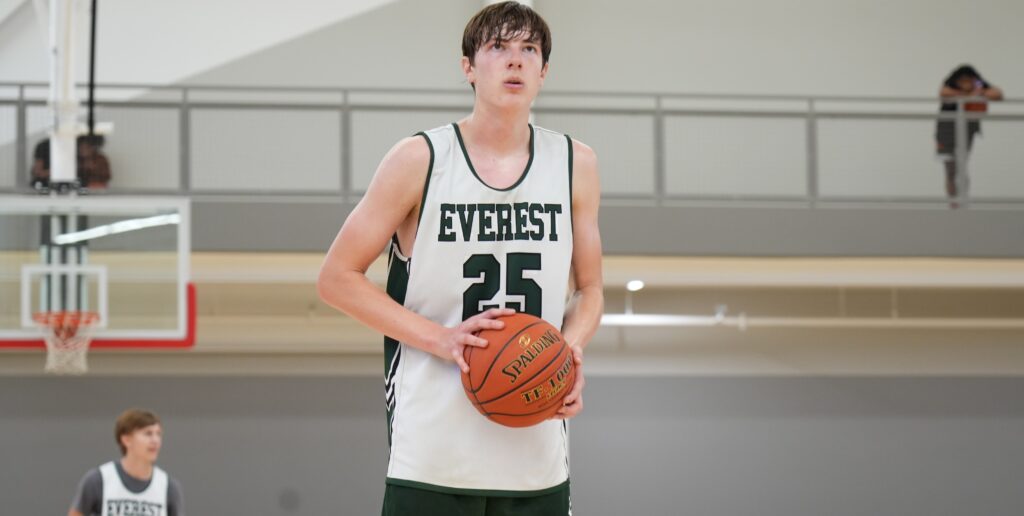 7. Demarion Burch Demarion Burch 6'4" | SG Milwaukee Hamilton | 2023 State WI – Milwaukee Hamilton
Explosive, high volume scorer that can take over games. Burch has picked up scholarship offers from Valparaiso, Robert Morris, Nebraska-Omaha, Bradley, and Milwaukee. Put the ball in Burch's hands and he's going to get downhill in a hurry or hit defenders with a pull-up jumper. When it's his night, there's no other prospect in Wisconsin who can put the ball in the hole at the rate Burch does.
8. Levi Birkholz
Levi Birkholz 6'2" | SG Lakeside Lutheran | 2023 State #290 Nation WI – Lakeside Lutheran
High-IQ, skilled, leader, super explosive athletically, Birkholz committed to Citadel earlier this month. A strong, explosive slasher that can play on or off the ball, Birkholz can be a matchup problem even at the guard spot. Willing to take guys down in the post, get up and down in transition, or size up defenders and create in the mid-range, Birkholz has developed into a well-rounded weapon.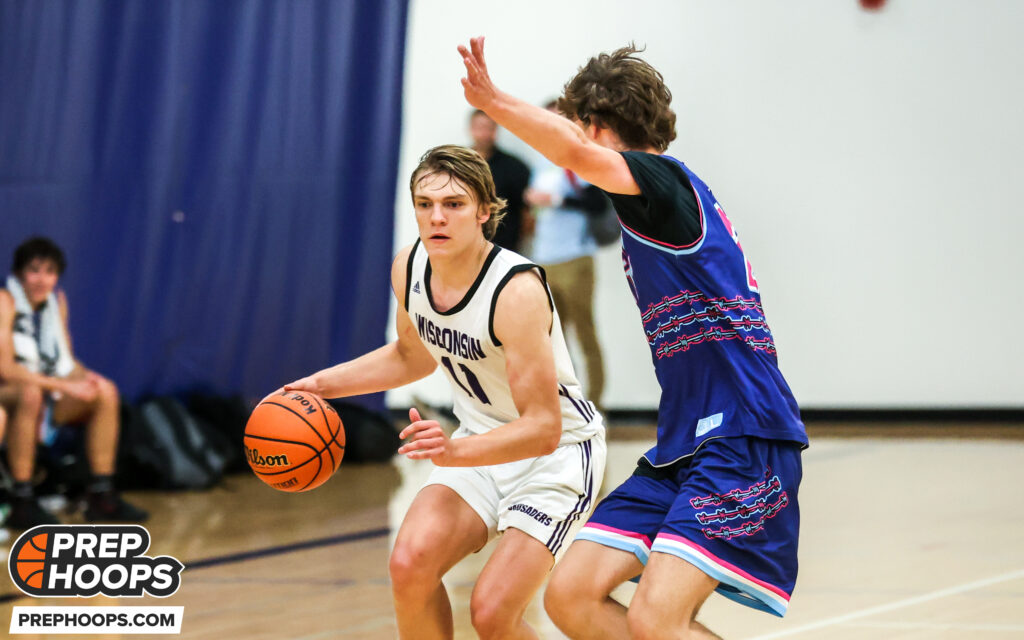 9. Luther Smith
Luther Smith 6'1" | SG Sussex Hamilton | 2023 State WI – Sussex Hamilton
Smith is a knockdown shooter that's still generating Division 1 interest. He's a tweener combo guard at 5-foot-11, but makes up for it with in-the-gym range as a shooter, terrific body control and strength around the rim, and a tremendous scoring feel.
10. Prentice Young
Prentice Young 6'4" | CG Wisconsin Lutheran | 2023 State #273 Nation WI – Wisconsin Lutheran
Maybe the best two-way prospect in the state, nobody turns defense into offense like Young. A versatile wing/ guard that can play anywhere on the perimeter, Young has a combination of a point guard's feel and a scorer's mentality. As previously mentioned, Young is a dog defensively. He's got a unique, if not elite knack for getting his hands on the basketball and creating more possessions for his team.