Preseason Player of the Year: 2023 Chase Low Chase Low 6'3" | PF Charles City | 2023 State IA (Charles City) Low is the top returning scorer in a league full of players who can fill it up in a…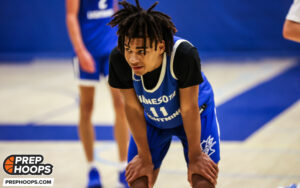 Preseason Player of the Year: 2023 Chase Low
Chase Low 6'3" | PF Charles City | 2023 State IA (Charles City)
Low is the top returning scorer in a league full of players who can fill it up in a hurry. Following the number of major graduations from Decorah, this conference race should be wide-open this year, and Low is good enough to lead the Comets to the top of the heap.
First Team
2023 Chase Low
Chase Low 6'3" | PF Charles City | 2023 State IA (Charles City): 16.8 points, 7.2 rebounds, 1.5 assists, 1.7 steals, 55.4 FG%, 38.7 3P%
An athletic, slashing wing who finishes above the rim both in transition and on the break, Low has really improved his all-around offensive game in the last 12-18 months, improving his jumper and shot creation.
2024 Cole Marsh
Cole Marsh 6'6" | SG Waverly-Shell Rock | 2024 State IA (Waverly-Shell Rock): 14.4 points, 4.7 rebounds, 2.0 assists, 85.7 FT%
A big, physical wing who can get to his spots with ease, Marsh has the size to get his shot off whenever he wants. He uses his physical frame to his advantage, scoring on the block against smaller players and stretching the floor against bigger ones.
2023 Carter Steinlage Carter Steinlage 6'3" | SF New Hampton | 2023 State IA (New Hampton): 14.0 points, 5.3 rebounds, 1.1 assists, 1.0 steals, 50.4 FG%
A 6-3 combo forward who does a majority of his damage inside the arc, Steinlage is a strong, efficient finisher around the bucket who also rebounds at a high level on both ends of the floor.
2023 Sean Murphy
Sean Murphy 6'0" | PG Waukon | 2023 IA (Waukon): 13.7 points, 3.1 rebounds, 3.6 assists, 1.1 steals, 85.4 FT%
A high IQ guard who can get to the rim with ease, Murphy has the ball on a string and uses his quick first step to blow by defenders. He sees the floor really well and gets others involved at a high clip.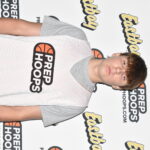 2024 Ben Bockman
Ben Bockman 6'4" | SF Decorah | 2024 State IA (Decorah): 11.7 points, 4.8 rebounds, 1.9 assists, 55.0 FG%, 42.0 3P%, 90.9 FT%
One of the best pure shooters in the state, Bockman buried 42% of his 3-point attempts as a sophomore for one of the state's most dynamic offensive teams. Following a number of major graduations, and a key injury to a top returnee, Bockman will be asked to do a ton for the Vikings this year.
Second Team
2024 Jack Hanson
Jack Hanson 6'1" | SG Charles City | 2024 State IA (Charles City)
2023 Zach Mehmert (Crestwood)
2023 Gannon Shekleton (New Hampton)
2023 Maurice Powell (Crestwood)
2024 Luis Portillo (Waverly-Shell Rock)
Honorable Mentions
2024 Treyton McCain
Treyton McCain 6'1" | PG Decorah | 2024 State IA (Decorah)
2025 Jackson Gaul (Crestwood)
2024 Cael Laures (New Hampton)
2024 Jeb Wandro (Charles City)
2023 Jordan Kruse (Waverly-Shell Rock)
2023 Clay Draper (Waverly-Shell Rock)