BROOKFIELD —  A look at the top players to watch during the 2022 Luke Homan Showcase… Levi Birkholz Levi Birkholz 6'2" | SG Lakeside Lutheran | 2023 State #290 Nation WI – 2023 – W – Lakeside Lutheran Currently a…
BROOKFIELD —  A look at the top players to watch during the 2022 Luke Homan Showcase…
Levi Birkholz
Levi Birkholz 6'2" | SG Lakeside Lutheran | 2023 State #290 Nation WI – 2023 – W – Lakeside Lutheran
Currently a top 10 prospect in the class of 2023, Birkholz is a highly athletic slasher who's also a budding perimeter shooter. A blue collar wing who plays both ends of the floor and depends on a high motor with no off-switch, Birkholz is averaging 21.7 points, 6.8 rebounds, and 3.0 assists per game. He's currently receiving interest across the Division 1 and Division 2 levels.
Leon Bond
Leon Bond 6'5" | SF Wauwatosa East | 2022 State #62 Nation WI – 2022 – SF – Wauwautosa East
Bond is signed to play for Virginia next season. Leading a revamped roster after last season's state title, Bond is showing why he could finish as the state's top ranked player.  An explosive athlete with a rapidly improving perimeter skillset, Bond is putting up 19.8 points, 4.2 rebounds, and 2.0 assists per game as a senior.
Tyran Cook
Tyran Cook 6'2" | SG Waukesha South | 2023 State WI – 2023 – SG – Waukesha South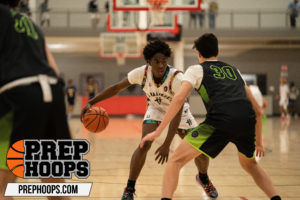 Cook has Waukesha South atop the Classic Eight Conference right now. The junior guard is averaging 20 points and seven rebounds per game. An uptempo, attacking, downhill guard, Cook lives in the paint and has a variety of tools to finish in traffic.
Noah Daniels Noah Daniels 6'3" | SF New Berlin West | 2022 State WI – 2022 – G/W – New Berlin West
One of the most versatile and complete players in the state, Daniels can do a little bit of everything. He's quietly having a monster senior season, averaging 23 points and four assists per game.
Jack Daugherty
Jack Daugherty 6'8" | PF Brookfield Central | 2024 State WI – 2024 – F –  Brookfield Central
A budding  combo forward prospect, Daugherty has a unique skill set and upside. The 6-foot-8 sophomore is just scratching the surface, but already has huge mismatch nightmare potential as a pick n' pop threat, isolation scorer, and his ability to run the floor. Daugherty is posting 16 points and nine rebounds per game this season.
Chevalier Emery Jr
Chevalier Emery Jr 6'1" | PG Neenah | 2022 State WI – 2022 – PG – Neenah
Emery is committed to Division 1 Merrimack. Currently tied for first in the Fox Valley Association, the Rockets are getting 18 points and three assists per game from their star guard. An athletic, bouncy sharpshooter, Emery has blow-by ability on the ball combined with deadly outside shooting ability.
Tim Franks
Tim Franks 6'5" | SG Homestead | 2024 State WI – 2024 – SG – Homestead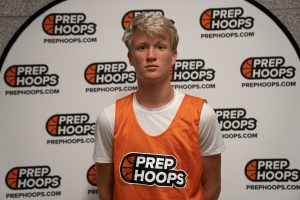 Franks leads a balanced Homestead team at 18 ppg.  The lengthy 6-foot-4 wing has a lot of tools as a scorer. He can play inside-out and create a lot of matchup problems, taking advantage of whatever the defense plans to give him.
Dan Gherezgher
Dan Gherezgher 6'1" | SG Brookfield East | 2022 State WI – 2022 – SG – Brookfield East
One of the top unsigned seniors,  Gherezgher is an explosive scorer. Holding a few Division 2 scholarship offers, Gherezgher is averaging 17 points and five rebounds per game. The 6-foot-3  senior is a quality mid-range scorer that knows how to set up defenders and get to his spots. He's constantly moving without the basketball and can be a nightmare to defend. 
Luke Haertle
Luke Haertle 6'3" | SG Lake County Lutheran | 2022 State WI – 2022 – SG – Lake Country Lutheran
Haertle has Lake Country Lutheran at a perfect 11-0. The Wisconsin walk-on commit is averaging 23.4 points, 10.5 rebounds, and 4.7 assists per game this season. A blue collar guard that gets the most out of his talent, Haertle's competitiveness and will to win is virtually unmatched in this state.
Jaquan Johnson
Jaquan Johnson 5'10" | PG Pius XI | 2024 State #238 Nation WI – 2024 – PG – Pius XI
One of the top sophomores in the state, Johnson is putting up 21 points and four assists per game this season. A classic example of heart over height, Johnson (5-8) holds a few early Division 1 scholarship offers. Very explosive and dangerous on the ball, Johnson is tough to handle 1-on-1.  While he's a scoring-minded guard, Johnson  can carry teams with his facilitating skills as well.
Danilo Jovanovich
Danilo Jovanovich 6'6" | PF Whitnall | 2022 State WI – 2022 – SF – Whitnall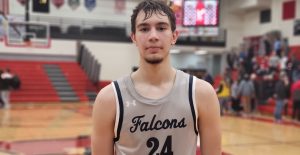 Another Mr. Basketball candidate,  Whitnall is 9-1 behind the stellar play of Jovanovich. The Miami (FL) commit is averaging 29 points, 13 rebounds, and four assists per game. The 6-foot-7 forward is a big matchup problem. The lefty can shoot and attack off the dribble, play with his back to the basket, and slash from the high post.
Greyson Pritzl
Greyson Pritzl 6'3" | SG West Allis Central | 2022 State WI – 2022 – SG – West Allis Central
Nobody in the state plays with more bravado and swagger than Pritzl. He thinks every shot is going down. The Air Force commit will be a big riser in the next class of 2022 rankings, currently averaging 23 points and five assists per game. Wherever Pritzl catches on the floor, he's a threat to score.
Marshawn Robinson
Marshawn Robinson 6'4" | SG Waukesha South | 2022 State WI – 2022 – SG – Waukesha South
Robinson plays a different role during the season and is more of a floor general, but he's absolutely capable of exploding as a scorer. Robinson has prototypical size  and athleticism. Committed to St. Leo, Robinson is getting 12 points and six rebounds per game. A plus-length guard with explosiveness and a budding perimeter skill set, Robinson has a big upside at the next level.
Andrew Rohde
Andrew Rohde 6'6" | SG Brookfield Central | 2022 State WI – 2022 – SG – Brookfield Central
Perhaps the frontrunner for Mr. Basketball right now, Rohde is putting up a whopping 32.6 points per game. He also leads the Lancers in rebounding (8.9) and assists (5.8).  The St. Thomas commit is a deadly shooter from all areas of the floor. Given his positional size (6-7) and length for the shooting guard  spot, Rohde is likely to move his way into the top five of the rankings by the end of the season. 
Matthew Schmainda
Matthew Schmainda 6'2" | CG Brookfield East | 2023 State WI – 2023 – G – Brookfield East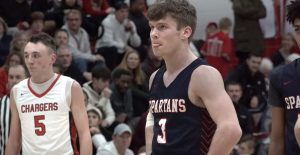 One of the best-kept secrets in the state, Schmainda is posting 17 points and three assists per game.  He's one of the toughest players in the state…without a doubt. Every loose ball belongs to the junior guard and he'll rack up hustle plays throughout the course of 36 minutes. Schmainda is also a vastly improved offensive threat, capable of lighting it up from deep and toying with defenders off the dribble. Really good blend of speed, strength, skill, and blue collar work ethic here.
Demerius Shakur
Demerius Shakur 6'2" | CG Martin Luther | 2023 State WI – 2023 – PG – Martin Luther
A prospect that just understands the point guard position, Shakur may not always score a ton of points, but he generally makes everyone around him better. A smooth operator, Shakur is going to break down defenses and get into high percentage areas. Could score more and needs to improve his outside shot, but if you put talent around him, Shakur will run the show as well as anybody.
Luther Smith
Luther Smith 6'1" | SG Sussex Hamilton | 2023 State WI – 2023 – SG – Sussex Hamilton
One of the most improved players in the state over the last two years, Smith continues to show out in 2021-22. The junior guard is averaging 20.2 ppg. Smith has in-the-gym range as a shooter and has worked hard on his ability to finish at the rim against contact despite being undersized (5-11). A bucket getter that's not fazed by tight coverage or defenders who want to deny him the ball, Smith holds a Division 1 offer from Louisiana-Monroe.
Najashi Tolefree
Najashi Tolefree 6'6" | SF West Allis Central | 2022 State WI – 2022 – SF – West Allis Central
A junkyard dog with three-level scoring ability, Tolefree is averaging 22 points and 11 rebounds per game. The senior, who is committed to Northern Michigan, can carry a team as a scorer, but is also willing to put his face into the fan and do the little things that change ball games.
Drew Wagner
Drew Wagner 5'10" | PG Kettle Moraine | 2024 State WI – 2024 – G – Kettle Moraine
The Lasers have been better than expected this season and credit goes to Wagner. On paper, Kettle Moraine doesn't have the deepest of lineups to be able to compete in the Classic Eight, but the sophomore guard is putting up 22.0 points per game to carry the load. A quick and skilled sharpshooter, Wagner works tirelessly off the ball. The 5-foot-9 sophomore is difficult to stay in front of and just slithery when he gets into the paint and navigates through traffic.
Others:  Severin Hilt
Severin Hilt 6'0" | SG West Bend East | 2023 WI (West Bend East), Calvis Buss (West Bend East), Devin Isaj (Greendale), Willie Williams Willie Williams 6'0" Racine Park | 2024 WI (Racine Park), Ja'Quell Chisom
Ja'Quell Chisom 6'4" | SF Pius XI | 2022 State WI (Pius XI), Dylan Krause (Muskego), Josiah Gille Josiah Gille 6'3" | PF West Allis Central | 2022 State WI (West Allis Central), Darrien Long
Darrien Long 6'5" | PF Racine Horlick | 2022 State WI (Racine Horlick), Anthony Rise
Anthony Rise 6'0" | PG Brookfield Central | 2025 State WI (Brookfield Central), Noah Howard
Noah Howard 6'4" | SG Lake Country Lutheran | 2022 State WI (Lake Country Lutheran), Daniel Robinson
Daniel Robinson 6'2" | CG Waukesha South | 2023 State WI (Waukesha South), Anthony Carter
Anthony Carter 6'0" | PG Greenfield | 2023 State WI (Greenfield), Owen Martinson (Waterford), Aidan Konop
Aidan Konop 6'1" | SG Sussex Hamilton | 2024 State WI (Sussex Hamilton), Carson Cordelli
Carson Cordelli 6'5" | SF Oak Creek | 2022 WI (Oak Creek), Trey Lauber (Lakeside Lutheran), Austin Wagner
Austin Wagner 6'5" | SG Kettle Moraine Lutheran | 2022 State WI (Kettle Moraine Lutheran),  Garrett Murphy
Garrett Murphy 6'3" | SG Kettle Moraine Lutheran | 2024 State WI (Kettle Moraine Lutheran), Johnny Divane (SJNA), Ethan Shefchik (Oshkosh West), Jonah  Gordon (SJNA), J.R. Lukenbill J.R. Lukenbill 6'4" | SG Burlington | 2023 State WI (Burlington), Connor Roffers
Connor Roffers 6'5" | SF Burlington | 2024 State WI (Burlington), Hunter Gosz Hunter Gosz 6'4" | SF Germantown | 2022 State WI (Germantown), J.J. Paider
J.J. Paider 6'7" | PF Neenah | 2022 State WI (Neenah), Eli Schmidt
Eli Schmidt 6'5" | SF Neenah | 2022 State WI (Neenah), Carter Thomas
Carter Thomas 6'5" | PF Neenah | 2022 State WI (Neenah), Andrew Graf
Andrew Graf 5'10" | CG Brookfield East | 2024 State WI (Brookfield East), Nollen Tabaska (Brookfield East), Aidan Blackmon
Aidan Blackmon 6'0" | PG Wauwatosa East | 2022 WI (Wauwatosa East), Adam Riese (Homestead), Solomon Garrison
Solomon Garrison 5'10" | PG Homestead | 2023 State WI (Homestead), Chris Djurasovic
Chris Djurasovic 6'8" | PF Homestead | 2023 State WI (Homestead), Wil Beyer (Marquette), Nolan Minessale
Nolan Minessale 6'5" | SF Marquette | 2024 State WI (Marquette), John Pitta
John Pitta 6'0" | CG Whitnall | 2022 State WI (Whitnall), Jack Lutz
Jack Lutz 6'0" | SG Whitnall | 2025 State WI (Whitnall), Myles Herro
Myles Herro 6'2" | PG Whitnall | 2025 State WI (Whitnall), Jalen Haynes
Jalen Haynes 6'3" | SG Martin Luther | 2023 State WI (Martin Luther), Perry Dorris (Martin Luther), Braden Obst (New Berlin Eisenhower), Kris English (Milwaukee Vincent)
SCHEDULE
9 a.m. West Bend East vs. Greendale
10 a.m. Racine Park vs. Pius XI
10:30 a.m. Franklin vs. West Allis Hale
11:30 a.m. West Allis Central vs. Muskego
12 p.m. Milwaukee Reagan vs. New Berlin West
1 p.m. Racine Horlick vs. Brookfield Central
1:30 p.m. Waukesha South vs. Lake Country Lutheran
2:30 p.m. Greenfield vs. Waterford
3 p.m. Oak Creek vs. Sussex Hamilton
4 p.m. Kettle Moraine Lutheran vs. Lakeside Lutheran
4:30 p.m.  Saint John's NW vs. Oshkosh West
5:30 p.m. Burlington vs. Germantown
6 p.m. Neenah vs. Brookfield East
7 p.m. Wauwatosa East vs. Kettle Moraine
7:30 p.m. Homestead vs. Marquette
8:30 pm. Whitnall vs. Martin Luther
9 p.m. Milwaukee Vincent vs. New Berlin Eiesenhower