The 15U/2025 AAU season has finished for the year. What players from North Dakota and South Dakota 15U teams made our All-Dakotas team? Look below to find out… **Only players that go to high school in ND or SD are included…
The 15U/2025 AAU season has finished for the year. What players from North Dakota and South Dakota 15U teams made our All-Dakotas team? Look below to find out…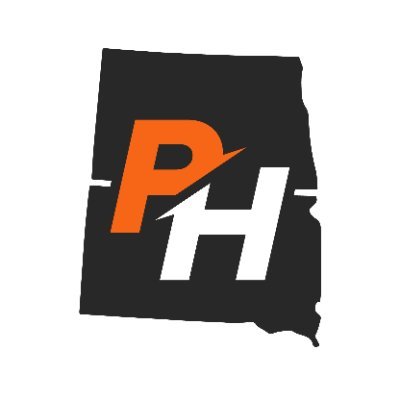 **Only players that go to high school in ND or SD are included in this article. We only included players that ran with an AAU team from the Dakotas.

All-Dakotas First Team
Ben Brooks Ben Brooks 6'7" | PF Madison | 2025 State SD |6'7 PF| SD Attack/Madison
His height, length, and athleticism made him a tough matchup for opposing teams. Can pour it in from all levels.
Very good ball skills, especially for his height & age. An advanced passer. Impressive season shooting from 3pt land.
Easton Neuendorf
Easton Neuendorf 5'11" | PG Hamlin | 2025 State SD |5'10 PG| Team Warwick/Hamlin
One of the elite point guards in the Dakotas that knows how to win. Led his team to 33-3 record & 6 Championships.
Skills like a college PG. Smooth shooter & an elite passer that makes everyone around him better. Gamer & competitor.
Karson Ouse
Karson Ouse 6'7" | SF Kindred | 2025 State ND |6'6 SF| ND Phenom/Kindred
Breakout AAU season. Helped his team win the SPTS Championship. Averaged 10 ppg, 5 rpg & shot a high percentage.
Proved to be a 3-level scorer. Great length & athleticism makes him a tough defender. Dunks often, Big-Time playmaker.
Drew Kempel
Drew Kempel 6'3" | PG Bismarck Century | 2025 State ND |6'3 PG| ND Phenom/Bismarck Century
Big strong PG that constantly got deep penetration and created for others. Led team to SPTS Championship & many W's.
10 ppg, 5 rpg, 4 apg, and 56 FG%. Fierce competitor that gets after it on D. Rises to the occasion and makes big plays.
Pearce Parks Pearce Parks 6'3" | SG Grand Forks Red River | 2025 State ND |6'2 G/F| ECI/Grand Forks Red River
He was an absolute beast all AAU season. A horrific matchup for every team because of his strength, size, and athleticism.
Great at posting up & getting physical around the rim. Fierce defender, can guard all positions. Has phenomenal pull-up J.
Bryon Laue
Bryon Laue 6'8" | PF Castlewood | 2025 State SD |6'7 PF| Dakota Niners/Castlewood
He played up in the 16U division and averaged 9.3 ppg, 7.3 rpg, and 2.1 blocks. Completely took over games at times.
Every program wants this kid in their program next season. Very strong, powerful, and aggressive. A very tough BIG.
All-Dakotas Second Team
Matthew Sem Matthew Sem 6'1" | SG Fargo North | 2025 State ND |6'1 SG| ECI/Fargo North
Played up in the ECI 16U team and helped them win a tough GPA Championship. An electric playmaker in transition.
Turned some heads this summer with impressive dunks. Serious 3-pt shooting threat. Crafty finisher at the rim & in traffic.
Parker Falcon
Parker Falcon 6'4" | SG Bismarck Legacy | 2025 State ND |6'5 SG| ND Phenom/Bismarck Legacy
A deadly shooter in the catch-n-shoot game and also has a nice pull-up. Averaged 10 ppg and 5 rpg. Hardworking on D.
At 6'5″ he has no trouble getting his shot off & shooting over the D. Helped Phenom win the SPTS and rack up 22+ wins.
Walker Braaten
Walker Braaten 6'3" | CG Westhope/Newburg | 2025 State ND |6'2 SG| ND Phenom/Westhope-Newburg
Missed 2.5 tournaments, was a complete dude every time he was on the floor. Took over many games in big moments.
Led the highly successful Phenom team in scoring & shot a lofty shooting %. Easily a top offensive player in the Dakotas.
Markus Talley
Markus Talley 6'0" | SG Mitchell | 2025 State SD |6'0 SG| Team Warwick/Mitchell
One of the top shooters in the Dakotas. Played a pivotal role with his team going 33-3 and winning six tournaments.
A lefty with a smooth shooting stroke. Very fast and agile athlete. Plays with great court awareness. Smart, skilled, crafty.
Shawn Hammerbeck Shawn Hammerbeck 6'7" | PF Winner | 2025 State SD |6'6 PF| SD Attack/Winner
A strong brute in the post. Powerful going to the rim, can get up and WHAM hard. Physical force that embraces contact.
Scored well at the basket and drilled mid-range jumpers. A bear on the boards on both ends. Impact player on O & D.
Bonfas Loria
Bonfas Loria 6'5" | SF West Fargo | 2025 State ND |6'5 SF| Inspired Athletics/West Fargo
Elite offensive rebounder that plays extra-physical. Stood out at the Who's Next Combine w/ length & special athleticism.
Plays w/ relentless effort. Opportunistic scorer w/ growing skills. Smart rim protector. Excellent showing on the PH Circuit.
All-Dakotas Third Team
Aric Winczewski
Aric Winczewski 6'1" | CG Minot | 2025 State ND |6'0 PG| ECI/Minot
A floor general and coach on the floor. Great communicator & a team player. He is as tough as they come on the court.
A relentless defender that is always pestering ball handlers. Persistent slasher that scores through contact at the rim.
Grayson Schaeffer
Grayson Schaeffer 6'5" | SF Minot | 2025 State ND |6'5 SF| ECI/Minot
Has an old school game with great fundamentals and is tough as nails. A spectacular athlete that plays above the rim.
A hardworking & productive rebounder on both ends. An elite defender that can guard on the wing & in the paint.
Karter Peterson
Karter Peterson 6'6" | PF Thompson | 2025 State ND |6'6 PF| ND Attack/Thompson
A dominant rebounder for this Attack squad. Has an impressive inside/out offensive scoring package. Strong & mobile.
An excellent passer with great eyes and unselfishness. A paint protector and stout defender. Physical finisher at the cup.
Luke Krempges
Luke Krempges 6'4" | PF Sioux Falls Lincoln | 2025 State SD |6'3 PF| Team Warwick/Sioux Falls Lincoln
Helped this elite team win 30+ games and win numerous Championships. Athletic, reliable, versatile & tough defender.
Rebounds well and does the little things to help his team succeed. Thrives in up-tempo play, unselfish scorer, winner.
Layke Wold Layke Wold 5'10" | CG Chester Area | 2025 State SD |5'10 G| Sacred Hoops/Chester Area
Performed at a high level at Battle At The Lakes. Can shoot the lights out & put up big #'s. Floater game is also impressive.
Took a big step this summer & played great throughout. Works his tail off and gives extra effort on both ends of the floor.
Evan Stormo Evan Stormo 6'3" | SF Hamlin | 2025 State SD |6'3 SF| Team Warwick/Hamlin
A key player for the dominant Warwick team that won over 30 games & many Championships. Played very tough defense.
Scored buckets in a variety of ways. Athletic off the bounce & scored at the rim. He also knocked down triples consistently.
All-Dakotas Honorable Mention
Tad Tjaden
Tad Tjaden 6'6" | SF Dell Rapids | 2025 State SD |6'5 SG| Pentagon Schoolers/Dell Rapids
Nick Hanson Nick Hanson 6'6" | PF Viborg-Hurley | 2025 State SD |6'6 PF| Pentagon Schoolers/Viborg-Hurley
Nyun Dut Nyun Dut 6'1" | SG O'Gorman | 2025 State SD |6'1 G| Pentagon Schoolers/O'Gorman
Braeden Feeldy Braeden Feeldy 5'10" | SG Harrisburg | 2025 State SD |5'10 SG| SD Attack/Harrisburg
Griffen Goodbary Griffen Goodbary 6'8" | PF Sioux Falls Christian | 2025 State SD |6'5 PF| CYAL Rebels/Sioux Falls Christian
John Lent John Lent 6'3" | PF O'Gorman | 2025 State SD |6'3 PF| CYAL Rebels/O'Gorman
Caden Englund
Caden Englund 6'1" | CG Shiloh Christian | 2025 State ND |6'0 SG| ND Phenom/Shiloh Christian
Presley Peraza
Presley Peraza 6'6" | PF Kindred | 2025 State ND |6'4 SF| ND Phenom/Kindred
Kaiden Helm Kaiden Helm 6'2" | SG Minot | 2025 State ND |6'2 SG| 3ND Hoops Fam/Minot
Sullivan Ihry
Sullivan Ihry 5'11" | CG West Fargo Sheyenne | 2025 State ND |5'10 PG| Inspired Athletics/West Fargo Sheyenne
Marshall Smythe
Marshall Smythe 5'11" | SG Tea Area | 2025 State SD |5'9 G| Pentagon Schoolers/Tea Area
Edison Noll Edison Noll 6'0" | SG Sioux Falls Lincoln | 2025 State SD |5'11 SG| SD Attack/Sioux Falls Lincoln
Isaac Beauchamp
Isaac Beauchamp 5'10" | PG Shanley | 2025 State ND |5'10 PG| The Next Level Basketball Academy/Shanley
Maverick Nelson
Maverick Nelson 6'2" | SG Sioux Valley | 2025 State SD |6'2 SG| SD Attack/Sioux Valley
Ramsey Walz
Ramsey Walz 6'7" | PF Minot Bishop Ryan | 2025 State ND |6'5 PF| ECI/Bishop Ryan
Grant Cosley Grant Cosley 5'11" | SG North Border | 2025 State ND |5'9 G| ND Attack/North Border