A look at the top 17U prospects to watch this weekend at Prep Hoops Madness in the Midwest in Appleton… Jyceri Birmingham – 2023 – PG – Wisconsin Crusaders Select Birmingham is a guy we've seen play well in past…
A look at the top 17U prospects to watch this weekend at Prep Hoops Madness in the Midwest in Appleton…
Jyceri Birmingham – 2023 – PG – Wisconsin Crusaders Select
Birmingham is a guy we've seen play well in past events. A small, speedy guard that can break defenders down off the bounce and get to the rim, Birmingham has a terrific handle.
Aidan Chislom
Aidan Chislom 6'5" | SF McFarland | 2023 State WI – 2023 – SF – Wisconsin Academy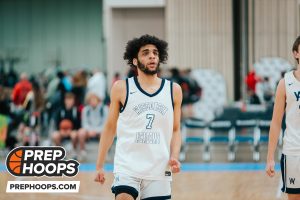 One of the top players on the Prep Hoops Circuit for years now, Chislom remains an intriguing small school prospect. As a junior, he averaged 11 points per game while shooting 46 percent from the field. The 6-foot-5 combo forward is a long, versatile scorer who's a threat in a variety of ways.
Bennett Fried
Bennett Fried 6'7" | SF La Crosse Central | 2023 State WI – 2023  – SF – Coulee Country
Fried should be one of the biggest breakout players in the state next season. Part of a La Crosse Central squad that reached the Division 2 state title game and had a ton of seniors, Fried came off the bench and averaged 7.4 points per game. A 6-foot-5 wing that can shoot and handle the ball, Fried's budding mismatch ability remains extremely intriguing.
E.J. Holt E.J. Holt 6'3" | SG Appleton West | 2023 State WI – 2023 – SF – All Wisconsin
Holt is an aggressive, high-motor, two-way prospect. At 6-foot-4, Holt has good size and athleticism. He's able to knife through tight gaps and get to the bucket. You'll also see Holt make a number of impact plays defensively.
Deven Kulp
Deven Kulp 6'2" | CG Mcfarland | 2023 State WI – 2023 – SG – Wisconsin Academy
Kulp is having a very nice spring thus far. Building off a junior season in which he averaged 16 points per game, Kulp is a creative scorer off the dribble. He's able to size up a defense and go to work in  a variety of different ways. Not only can Kulp shoot it at a high clip from 3-point range, but there's some sneaky athleticism that catches people off-guard.
August Maurer
August Maurer 6'4" | PF Hortonville | 2023 State WI – 2023 – SF – All Wisconsin
Maurer averaged 16 points, five rebounds, and two assists in the Fox Valley Association this past season. The 6-foot-4 wing/forward plays with a high motor. Saw him as more of an interior bruiser earlier in his career, but Maurer has transformed into a wing who can slash and use his strength to power  home the basketball. Good inside-out scoring ability here.
Jackson Papendorf
Jackson Papendorf 5'11" | CG Fox Valley Lutheran | 2023 State WI – 2023 – G – Chapman Basketball Academy North
Papendorf has played well in some of our Top250 events in the past. More of an all-around guard that's capable of ripping the nets as a shooter, Papendorf balances being a scorer and facilitator well. Papendorf picks his spots well, but is comfortable laying back and making the right plays for his teammates if they're in a groove.
Mason Prey
Mason Prey 6'4" | CG Newman Catholic | 2023 State WI – 2023 – G – Playmakers Wausau
Maybe the top  prospect in the 17U field from Wisconsin, Prey  just understands the game of basketball. Doesn't wow you with highlight plays or athleticism, but a kid that's very well-rounded, contributes across the board, and plays with a very high IQ. Able to play on or off the ball, Prey will pack the stat sheet while simultaneously elevate those around him.
Isaac Seidel
Isaac Seidel 6'2" | SG Newman Catholic | 2023 State WI – 2023 – SG – Playmakers Wausau
Seidel is a sweet-shooting guard that doesn't need a lot of space to operate. Also a skilled and crafty player, Seidel is more athletic than he looks. Like his ability to hit shots with a hand in his face, using sudden, quick trigger.