Class 3A postseason action gets started tonight, with all 64 teams taking the court. We'll be down to 32 teams in a matter of hours. We take a look at some of the top games, teams who should be on…
Class 3A postseason action gets started tonight, with all 64 teams taking the court. We'll be down to 32 teams in a matter of hours. We take a look at some of the top games, teams who should be on upset alert and pick each of the 32 games.
The Top Five Games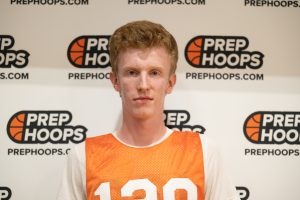 Storm Lake vs. MOC-Floyd Valley (at Spencer)
These teams met in the first round of the tournament last year as well, a 66-54 Storm Lake win. The Tornadoes are playing strong basketball down the stretch, winning three of their last four, including quality wins over South Central Calhoun and Humboldt. They have three double-figure scorers in seniors Sam Slight
Sam Slight 6'6" | SF Storm Lake | 2022 State IA (14.4), Luth Dak Luth Dak 6'8" | PF Storm Lake | 2022 State IA (11.7), and Sam Dvergsten Sam Dvergsten 5'10" | SG Storm Lake | 2022 State IA (11.6), and they're a really athletic team that has a pair of rim protectors in Dak and Austin Gaffney Austin Gaffney 6'7" | C Storm Lake | 2022 State IA (7.8), who combine to block 3.5 shots a game. MOC-Floyd Valley counters with a quartet of double-figure scorers who account for 85% of the team's scoring. Look for the Dutchmen to bomb away from the arc and avoid the rim protectors, as they shoot 43.5% from behind the arc as a team, led by Luke Korver Luke Korver 6'1" | SG MOC-Floyd Valley | 2023 State IA (16.1, 53.8 3P%) and Carter Aalbers (11.2, 43.6 3P%). If MOC-FV is knocking down their 3s and keeping the Tornadoes length and athleticism in the paint at bay, they'll have a chance to pull off a mild upset here.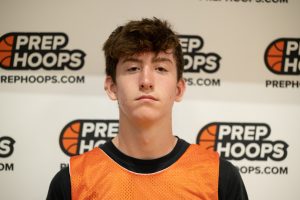 Atlantic at Heelan
Heelan is certainly the better team in this matchup, but Atlantic has played good ball down the stretch, winning five of their last seven games heading into the postseason, including good wins over Harlan and Denison-Schleswig. The Trojans are led by senior Dayton Templeton Dayton Templeton 6'1" | SG Atlantic | 2022 State IA (14.3) and sophomore guard Colton Rasmussen Colton Rasmussen 6'3" | SF Atlantic | 2024 State IA (14.2), who complement each other well. Templeton is a three-level scorer who likes to play downhill, while Rasmussen can really shoot it from deep. They'll have their hands full on the defensive end with Heelan sophomore wing Matthew Noll
Matthew Noll 6'7" | PF Bishop Heelan | 2024 State IA (13.9, 7.7 rebounds), a long and athletic 6-6 three-level scorer who can take over games. Nick Miller (11.1) is an undersized forward who scores efficiently and rebounds at a high level, and the Crusaders do a pretty good job handling the ball and limiting turnovers. Noll will be the best player on the floor and should lead Heelan to a win here, but Atlantic should not be taken lightly. 
Sergeant Bluff-Luton at LeMars
LeMars swept the season series, but those two wins came by 3 and 6 points, so Sergeant Bluff-Luton has to be itching to get a third shot at the Bulldogs. Warriors coach Adam Vander Schaaf is one of the best postseason coaches in the state, always coming up with good gameplans and getting his team playing their best ball at this time of the year, and he'll be looking to lead a young SB-L team on another run. Junior guard Tyler Smith Tyler Smith 5'10" | SG Sergeant Bluff-Luton | 2023 State IA (16.9) leads a team that doesn't have any seniors on the roster, and he'll need to make a major impact on both ends of the floor here. The Warriors have done a pretty solid job defensively on Caleb Dreckman Caleb Dreckman 6'2" | SG LeMars | 2022 State IA (21.0) in the first two meetings, and they'll need to lock him down again if they're going to advance to the semifinals. Expect to see another low-scoring, grind-it-out type game here.
Webster City at Waverly-Shell Rock
These teams met in a non-conference tilt three weeks ago, a 48-46 Waverly-Shell Rock win. The Go-Hawks won that game despite Webster City shooting 56.8% from the floor because they outscored the Lynx by 15 points from behind the arc. Sophomore wing Cole Marsh
Cole Marsh 6'6" | SG Waverly-Shell Rock | 2024 State IA (13.5) and senior guard Keaton Farmer
Keaton Farmer 6'2" | CG Waverly-Shell Rock | 2022 State IA (12.8) are the standout scorers for W-SR, and Farmer didn't play in that first meeting, which could be a key thing to watch in this rematch. Webster City is led by junior wing Jaime Grossoehme Jaime Grossoehme 6'1" | SG Webster City | 2023 State IA (14.8, 48.3 3P%), who has emerged as one of the best perimeter shooters in the state this season. He had an off-shooting night in the first meeting, and if he's able to knock down a few more from the arc, the Lynx are certainly capable of pulling off the upset.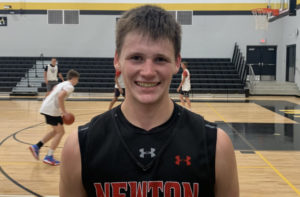 Boone vs. Newton (at Ballard)
Boone has proven that they are capable of notching some big wins, posting wins over Dallas Center-Grimes, Carroll, North Polk, and Denison-Schleswig over the final month of the season. In junior point guard Nathaniel Winter
Nathaniel Winter 6'4" | PG Boone | 2023 State IA (13.6), the Toreadors have a matchup problem because of his unusual size and length as a lead guard. He could take advantage of a Newton backcourt that is a little smaller, but they'll have a matchup problem for Boone of their own in senior wing Adam Mattes
Adam Mattes 6'3" | SG Newton | 2022 State IA (10.9). Mattes hasn't scored at the high clip that he has in previous years, but the Cardinals have a much more balanced attack than they had, and he's still capable of having a big night with his ability to score from all three levels at 6-4.
Upset Alert
LeMars: The old adage is that it's hard to beat a team three times in a season, and LeMars has played a pair of tight games against SB-L already this season. This figures to be another tight, low-scoring game that could go either way late. 
Iowa Falls-Alden: Iowa Falls is the higher-seeded team here, so a Charles City win would be considered an upset, but the Comets won the regular-season meeting 57-40 by outscoring the Cadets by 24 points from the arc. While IF-A probably won't shoot it as poorly as they did from 3 in that meeting (2-21), and Charles City probably won't shoot it as well (10-22), the Comets have the type of athletic wing in Chase Low
Chase Low 6'3" | PF Charles City | 2023 State IA who can give the Cadets a lot of problems and open things up for the rest of the roster. 
Waverly-Shell Rock: The Go-Hawks won the first meeting by just two, and while Webster City had a really efficient shooting night in that game, it was something that can repeat itself because of where those shots came from, as the Lynx were able to get to the rim for finishes against a W-SR defense that lacks rim protection. If Grossoehme can bury a few more 3-pointers in this meeting, Webster City can get revenge. 
Picking all 32
Substate 1: Spencer over Algona, Storm Lake over MOC-Floyd Valley, Humboldt over Sioux Center, Sergeant Bluff-Luton over LeMars
Substate 2: Decorah over Crestwood, Charles City over Iowa Falls-Alden, Clear Lake over Hampton-Dumont-CAL, Waverly-Shell Rock over Webster City
Substate 3: Wahlert Catholic over Vinton-Shellsburg, West Delaware over Anamosa, Assumption over Maquoketa, Western Dubuque over Independence
Substate 4: Washington over South Tama, Solon over Center Point-Urbana, Central DeWitt over Grinnell, Xavier over Benton
Substate 5: Marion over Keokuk, Mount Vernon over Mount Pleasant, Fort Madison over Oskaloosa, Clear Creek-Amana over Fairfield
Substate 6: Dallas Center-Grimes over Saydel, ADM over Nevada, Ballard over Gilbert, Newton over Boone
Substate 7: Winterset over Knoxville, North Polk over Clarke, Pella over Carlisle, Bondurant-Farrar over Creston
Substate 8: Harlan over Perry, Lewis Central over Denison-Schleswig, Heelan over Atlantic, Carroll over Glenwood