The CBG Fall Series was off this weekend in Richmond, so we decided to look back at some of the sessions before and make all session teams. With the amount of talent in the event over the past few weekends,…
The CBG Fall Series was off this weekend in Richmond, so we decided to look back at some of the sessions before and make all session teams. With the amount of talent in the event over the past few weekends, it can be considered one of the top fall events in the state, and the prospects in the All Series Teams will back that up.
Here's a look at seven players we thought deserved the recognition of second team in session two of the event on 10/10.
If you're interested in watching games from session two, the playback in available here.
Timayahs Bracey | 5'11" WG | CBG Elite 1 2023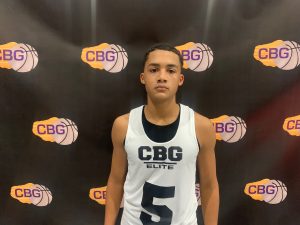 Bracey recently transferred to Hargrave to play on their varsity team and the Richmond native came back to the Fall Series looking like a totally different kid as he's grown a few inches and put on some pounds as well, and he played very well for CBG Elite in his two games. The smooth lefty is a deadly shooter from deep who hit 7 three-pointers in his two games, and he was very efficient and showed deep range past the NBA line on multiple occasions. He finished averaging 12.5 points per game on a very balanced team that went 2-0 on the weekend.
Kenny Page | 5'9" PG | Kecoughtan 2022
Page is asserting himself as one of the most slept on guards in the 757, as he had a solid junior season on the CBG Circuit but has really stepped it up so far in the Fall Series as a serious bucket getter despite his size. He's a lightning quick guard with a deadly first step and good wiggle off the bounce, he's long and athletic and able to hang in the air and finish through contact and he has improved as an outside shooter making him even harder to guard in the half court. He finished the event averaging 14.5 points per game and is one of the top scorers through two weeks.
Chris Brown Chris Brown 6'5" | SG Peninsula Catholic | 2022 State VA | 6'3" WG | Peninsula Catholic 2022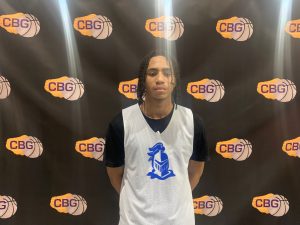 Brown has been the leader at PC over the past few years and he continues to develop and step into bigger roles as the go-to-guy for this group and he was fantastic in session two helping them get a big win over LC Bird. An athletic two way guard Brown showed his ability to score it from multiple levels, he was fantastic in transition and he plays with a great motor on both ends of the floor. The athletic guard had multiple jaw dropping plays and scored in double figures in both of their games, scoring 14 in a balanced win over LC Bird in their second game.
Kris Tiller | 6'1" PG | Benedictine 2024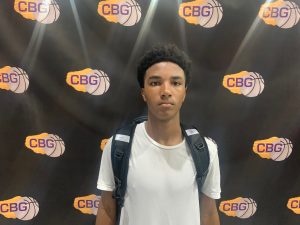 Tiller is starting to make a name for himself and in session two of the Fall Series he was big time on the stage averaging 11 points per game in their two wins but it was the way he did it that was so impressive. For such a young lead guard Tiller has impressive pace to his game as he changes speeds and handles pressure well, he has good body control as he gets downhill and knows how to initiate contact and finish through it and he has good court awareness and playmaking ability with the ball in his hands. He's going to be a very hot commodity as he continues to improve and will be one of the top guards in the Richmond area over the next few years.
Ty Mason Ty Mason 6'6" | C Bishop O'Connell | 2022 VA | 6'8" PF | John Marshall 2023
Mason is a new face at John Marshall after spending the last few years in the DMV area, and the big man provides them yet another scoring punch and a mismatch with his ability to play in the paint and on the perimeter as well. He moves well and can run the floor with guards, he has good hands and good touch in the paint and showed the ability to finish through contact in the paint and he can stretch the floor and step out and make shots. He averaged nine points per game in their two games and he was a high level rebounder and defender as well.
Nick Marrero | 6'2" WG | Patriot 2022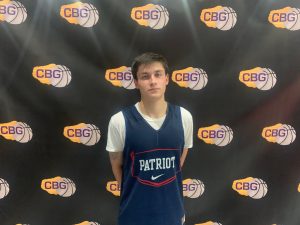 Patriot made their CBG debut in the second session of the Fall Series and were impressive going 2-0 with wins over talented Menchville and Carmel School teams, and Marrero was a big reason as their top scorer. The 6'2" off guard is a natural leader and gritty player on both ends, and he's an absolute sniper from deep as he hit 7 three-pointers in the two games they played and showed excellent range from well beyond the arc. He averaged 12.5 points per game and his ability to come off of screens and set his feet and let it go quickly makes him so tough to guard.
Steven Solano | 6'10" C | CBG Elite 2 2024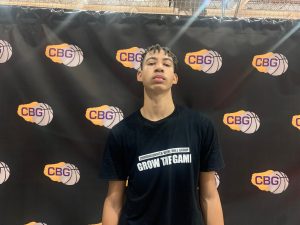 Solano didn't put up huge numbers on the offensive end as it's sometimes tough for big men in a showcase style like the CBG Elite teams are to get the ball a lot, but he showed on both ends that he's an elite level big man who will get recruited at the highest of levels. The 6'10" big is extremely long and very mobile as he runs the floor hard and can move laterally defensively, he's very explosive and can finish above the rim and is an elite level rim protector and he's able to impact the game without scoring just with his presence. He'll be one of the top players in the country for the next few years.