Best Available: 2022 Small Forwards
In this article:
With the 2021-22 season fast approaching, Prep Hoops Wisconsin breaks down the top available small forwards in the senior class who are still on the board heading into the fall… 1.  Jeff Brazziel – Martin Luther If he can stay…
With the 2021-22 season fast approaching, Prep Hoops Wisconsin breaks down the top available small forwards in the senior class who are still on the board heading into the fall…
1.  Jeff Brazziel – Martin Luther
If he can stay healthy, there's nothing stopping Brazziel from reclaiming the No. 1 spot in this class. Injuries and transfer have slowed down the momentum of Brazziel, who hasn't played in either of the last two high school seasons.  The silky-smooth, high volume scorer is still in touch with Marquette, Illinois, Georgetown,  Arizona State, Memphis, and Illinois-Chicago.
2.  Learic Davis
Learic Davis 6'7" | SF Milwaukee Bradley Tech | 2022 State WI – Milwaukee Bradley Tech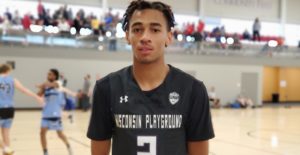 Texas A&M,  Marquette, Tennessee State, and South Dakota State are in contact with Davis, per his AAU and high school coach. The high-flying wing remains one of the most intriguing available prospects. Davis has a huge upside as a 6-foot-7 point guard who can distribute and make plays for others. He's also  steadily improving as a jump shooter and creator in the half court.
3. C.J. Campbell
C.J. Campbell 6'7" | SF New Richmond | 2022 State WI – New Richmond
Lipscomb, UW-Green Bay, South Dakota State, Nebraska-Omaha, North Dakota, Air Force, and Palm Beach Atlantic are the schools in touch with Campbell the most at this time. Still viable as a potential D1 prospect, Campbell has terrific positional size at 6-foot-6, is a high-level athlete, and can also shoot the ball consistently from the outside. Given his location, Campbell doesn't get a lot of eyes on him, but he's well worth the trip for scholarship programs who still have space available.
4. Ben Olson
Ben Olson 6'3" | SF Sun Prairie | 2022 State WI – Sun Prarie
Someone may get a real steal here. UW-Oshkosh and Valley City State are the lone two programs currently pursuing Olson. A legit D2 talent, the 6-foot-5 wing can help a team in a variety of ways. An athletic, bruising wing that generates a lot of high percentage shots, Olson is one of the best slashers in the state. He can also space the floor, defend multiple positions, rebound, defend, and make hustle plays to come away with extra possessions for his team.
5. L.J. Wells L.J. Wells 6'5" | SF Eau Claire Memorial | 2022 State WI – Eau Claire Memorial
Wells has an offer from Minot State. He's also in contact with UW-Green Bay, Eastern Illinois, St. Cloud State, Bemidji State, and Northern Michigan. A high-upside, budding prospect, Wells has a lot of tools you can't teach. He's a legit 6-foot-7 wing that can handle the ball and slash to the bucket.  Skill development is still needed, but Wells can handle the ball in the open floor and is like a runaway freight train when he gets momentum in transition.  An effortless, but explosive athlete, Wells has value as a rebounder, rim protector, and someone who can make highlight plays on the offensive glass.
6. Amillion Buggs
Amillion Buggs 6'4" | SF Wausau West | 2022 State WI – Wausau West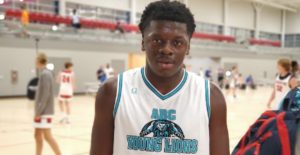 Another athletic wing that could be a jackpot type recruit down the road, Buggs is a physically strong prospect that can do some exciting things above the rim. Really like his motor on the offensive glass and in transition as someone who can change the momentum of games.  Buggs listed Grambling State, Morgan State, UW-Stout, UW-Oshkosh, Carthage College,  Loras, Brescia,  and Marian as schools showing interest.
7. Luke Pautz
Luke Pautz 6'4" | SF Roncalli | 2022 State WI – Roncalli
UW-Oshkosh, Wisconsin Lutheran, UW-Platteville, St. Norbert's, Macalester, Concordia (WI), UW-Stout, and Valley City State are all on the versatile senior. Pautz  is a very unique prospect with his ability to play a point wing role at 6-foot-4. He sees the floor tremendously well and makes a ton of plays for others. A sneaky athlete, Pautz has above-the-rim ability in transition.  Pautz is also a plus defender who will accept the challenge of stopping the other team's best player.
8. Gus Foster Gus Foster 6'2" | SF Big Foot | 2022 State WI – Big Foot
Foster has a NAIA offer from Clarke. A prospect that's capable of putting up big numbers during the high school season. May not have some of the physical measurables of some of his counterparts on this list, but Foster knows how to play and brings a blue collar type toughness to the floor. He's a worker that can generate his buckets in unconventional ways, including battling underneath the rim at 6-foot-2 for second chance points.
9. Noah Compan
Noah Compan 6'5" | SF La Crosse Central | 2022 State WI – La Crosse Central
Princeton, North Dakota, Southwest Minnesota Stae, Winona State, University of Tampa, Bemidji State, Valley City State, Ripon, UW-Platteville, Loras, UW-Oshkosh, and others have shown interest in Compan. The 6-foot-4 wing can mix it up offensively as a 3-point shooter and dribble drives to the rim. He's also an underrated shot blocker defensively, able to come from the weak-side and makes plays on the ball.
10. Kade Van Asten
Kade Van Asten 6'5" | SF Little Chute | 2022 State WI –  Little Chute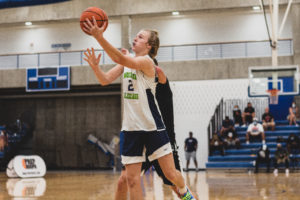 Good 3-and-D prospect here. Van Asten was one of the best shooters in the state throughout the summer and got into zones where he just didn't miss.  The 6-foot-5 wing is an excellent catch-and-shoot threat that doesn't need a lot of space and time to get in a rhythm. Van Asten really competes out on the floor as well. Type of prospect that doesn't necessarily rely on points to define his game. Will bring the same intensity and hustle regardless if he scores 20 points or is held scoreless. UW-La Crosse, St. Norbert, and UW-Oshkosh are tracking Van Asten at this time.
Others: Luke Fernholz
Luke Fernholz 6'2" | SF Stoughton | 2022 State WI (Stoughton), Greg Galloway
Greg Galloway 6'2" | SF Oconomowoc | 2022 State WI (Oconomowoc), Noah Daniels Noah Daniels 6'3" | SF New Berlin West | 2022 State WI (New Berlin West), Colin Terpstra Colin Terpstra 6'4" | SF East Troy | 2022 State WI (East Troy)