Tanner Widic Tanner Widic 6'0" | PG Mesa Ridge | 2024 State CO – Mesa Ridge Widic brings physicality along with pure skill as a lead guard with Mesa Ridge. Standing right around 6′ tall, Widic possesses a low center…
Tanner Widic
Tanner Widic 6'0" | PG Mesa Ridge | 2024 State CO – Mesa Ridge
Widic brings physicality along with pure skill as a lead guard with Mesa Ridge. Standing right around 6′ tall, Widic possesses a low center of gravity that allows him driving lanes towards the rim. While attacking the basket, should help defenders rotate over, Widic is dependable hitting open teammates on the block. While the point guard is effective creating disadvantage situations, Widic has shown growth as a volume shooter from beyond the arc. One area of intrigue resides in the guard's ability to create space off the dribble, although he already has above average strength for his position. This past season at Mesa Ridge, Widic averaged 9.8 points, 4.3 rebounds, and 2.4 assists per game. Coming into his junior season, Widic ranks 33rd in the class and 7th among point guards.
Rifky Sedhom
Rifky Sedhom 6'1" | SG Arapahoe | 2024 State CO – Arapahoe
Sedhom proves to raise your team's floor by doing the little things without the ball. Standing right around 5'11, the point guard is an excellent off-ball mover, often initiating give and go situations. Within transition, Sedhom is alert on the break and has proven to score through contact going either direction. While not an imposing bruiser, Sedhom plays fundamental defense, rarely fouling on at-rim contests. I look forward to seeing more opportunties with Sedhom on the ball at Arapahoe, given wiry strength within the paint. Sedhom currently ranks 43rd within the 2024 class and 11th among point guards.
Eli Kim Eli Kim 5'11" | PG Valor Christian | 2024 State CO – Valor Christian
The junior point guard is a crafty scorer going either direction, while showing growth as a shooter beyond the arc. Standing right around 5'10, Kim possessses a quick burst getting to the rim, allowing him a bit more space on drives. The point guard does especially well utilizing the left to right crossover, generating plenty of space versus opposing guards. The x-factor for Kim comes from his off the dribble shooting efficiency, given that he already has excellent footwork stepping into shots. On the opposite end, the guard is patient poking away the ball against opposing ballhandlers. Entering his junior season, Kim currently sits as the 35th overall prospect in the 2024 class and 8th among point guards.
Noah Hellem
Noah Hellem 5'9" | PG Air Academy | 2024 State CO – Air Academy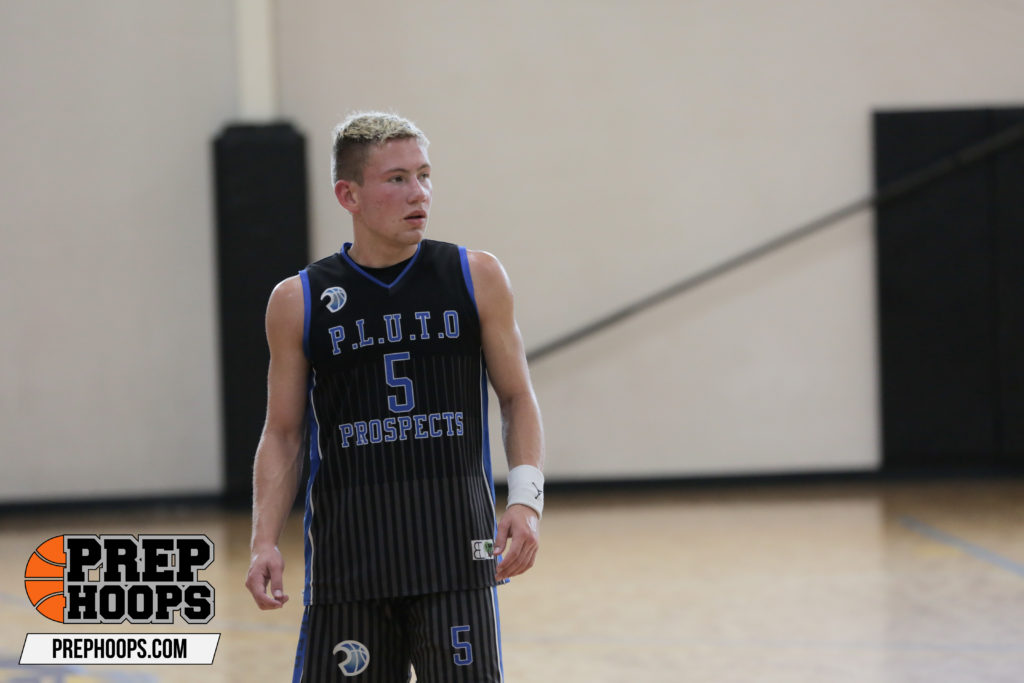 Hellem could be a high upside perimeter threat this season, given his three level scoring upside. Standing right around 5'10, the lead guard is one you will need to play high, given his incredibly quick jump shot. Another clear strength of Hellem comes from his mid-range floater, making him a tough cover under a variety of situations. Given his immediate shooting gravity, Hellem is especially advantageous cutting off the ball on backdoors. The point guard has proven to excel within the fullcourt situations, given his noticeably quick first step with the ball. Versus opposing point guards, Hellem is perfectly quick enough to stay in front opposing guards one on one, proving to maneuver around screens with ease. Coming into his junior year, Hellem currently ranks 53rd overall and 15th among point guards.