Gavin Carter Gavin Carter 6'1" | PG Chaparral | 2024 CO – Chaparral Carter will have a big year ahead as Chaparral's lead guard. The junior point guard has steadily improved his burst year after year, allowing him a bit…
Gavin Carter
Gavin Carter 6'1" | PG Chaparral | 2024 CO – Chaparral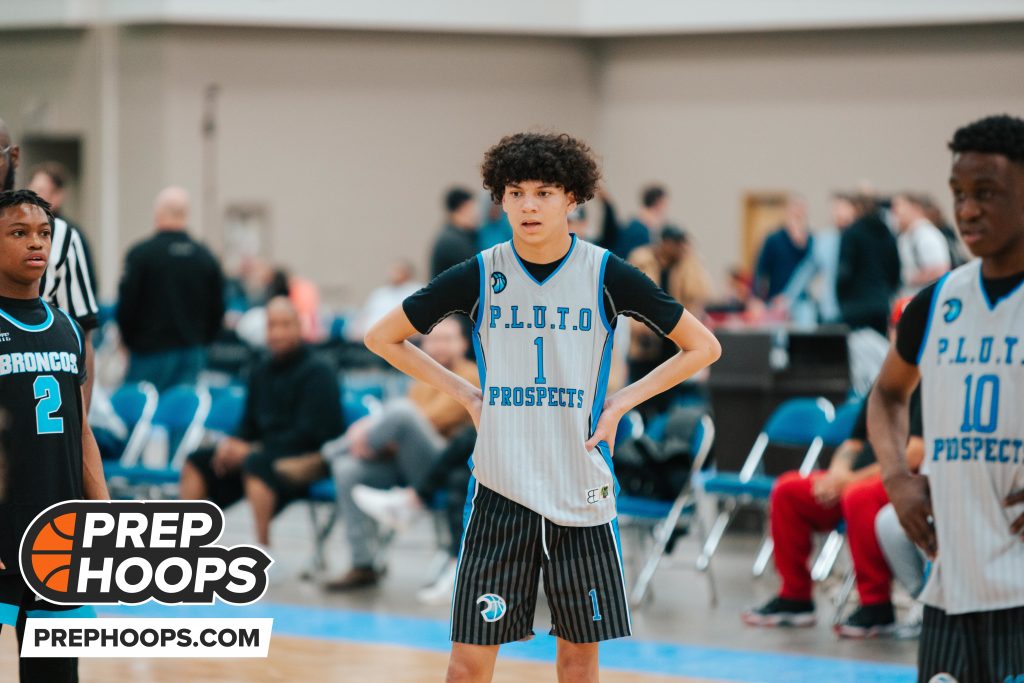 Carter will have a big year ahead as Chaparral's lead guard. The junior point guard has steadily improved his burst year after year, allowing him a bit more freedom within the halfcourt. Coming into this season, he will have a much bigger role as 10 seniors have graduated from last year's roster. Carter does well changing speeds with the ball, allowing him a bit more space to make plays. Thanks to his combination of quickness and tight handle, Carter will be a difficult athlete to stop one on one. He is steadily progressing as a three level scoring threat, given his efficiency using the floater and steady growth as a spot up shooter. As a passer, Carter leverages his scoring gravity to hit rollers when defenders miscommunicate on screen defense or hit open shooters off of drives. This past season at Chaparral, the point guard averaged 6 points, 2.5 rebounds anmd 2 steals per game. Carter currently sits at 14th within the class and 3rd among point guards.
Cole Corner
Cole Corner 6'1" Longmont | 2024 CO – Longmont
Corner made waves last season as Longmont's volume shooter, yet still has room to grow as a lead guard this season. The junior was lights out from beyond the arc, making 39% of his three point attempts and contributing to just nearly 40% of Longmont's total three pointers. Although Corner was third in team scoring per game, Longmont's top two scorers  Brendan Barcewski and Keegan Patterson recently graduated. While Corner was elite as a shooter off the catch, keeping tabs on his self creation ability will be a necessary skill for the point guard. Corner currently ranks 39th overall and 10th among point guards.
Hanif Muhammad
Hanif Muhammad 5'8" | PG Rangeview | 2024 CO – Rangeview
Muhammad will be a high level shotmaker with upside as a volume scorer. Standing right around 5'8, the point guard has proven to be a scoring threat from anywhere on the floor. Muhammad is a knockdown shooter off the catch, proving capable extending the shot out to NBA range. Muhammad is one of the quickest ballhandlers in the 2024 class thanks to his first step and low center of gravity. The point guard was dependable getting to rim coming off screens. The only way to describe Muhammad's scoring ability within the paint is acrobatic. He does well elevating but has the rare ability to change his body position mid-air and finish around contests. Given the departure of three of the four leading scorers at Rangeview, Muhammad should be primed for a big season. The junior sits 50th within the class and 12th among point guards.
Jack Volpi Jack Volpi 5'10" | PG Legend | 2024 State CO – Legend
Volpi will be a key contributor for Legend as a two-way perimeter threat. The incoming junior guard is especially aware of passing lanes due to his consistent attentiveness off-ball. Coming off of these steals, Volpi is composed making quick decisions within the fullcourt. Given the departure of Dylan Forbord and Grant Liljehorn, Volpi will have a bit more freedom as a halfcourt playmaker this season. This past year at Legend, Corner averaged 8.1 points, 2.3 rebounds, and 1.2 steals per game. The junior currently ranks 51st overall and 13th among point guards.