Mitchell Kernels – Season Outlook
In this article:
Today we are checking in on the Kernels from Mitchell. They are coached by Ryker Kreutzfeldt who is a bright young coach with a love for the game. Mitchell is a "basketball town" with a rich history of hoops. The…
Today we are checking in on the Kernels from Mitchell. They are coached by Ryker Kreutzfeldt who is a bright young coach with a love for the game. Mitchell is a "basketball town" with a rich history of hoops. The Kernels play their home games at The Corn Palace, which is one of the most unique & historic venues in the Midwest to watch/play basketball. Mitchell went to the State Tournament last season but lost the AA Player of The Year, Caden Hinker to graduation. Replacing Hinker will be a tall task but it looks like the Kernels have good depth in their ranks. Mitchell will have a tough starting 5 and a nice group of players that will come off the bench. Can they get back to the State Tournament? I am predicting that the Kernels return!
See below for more in-depth information on the Mitchell Kernels.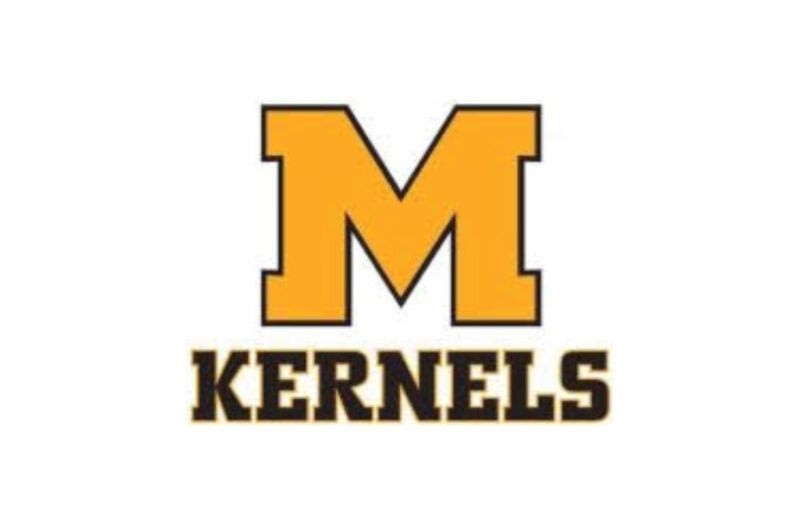 2021-2022 Team Stats
Record: 15-9 PPG: 63.6 RPG: 33.2 APG: 14.1 TO: 1.14 A/TO: 1.14
2021-2022 Season Comments
Last year the Kernels played in the State Tournament, which is always a mark of a successful year. Mitchell was also able to win the first ESD Championship since 2012! The Kernels lost in the first round of the State Tournament in 3OT to Harrisburg in a CRAZY game. It was disappointing to lose in the first round but it certainly was a thrilling game. Mitchell lost a great crew of seniors with Macon Larson, Gavyn Degen, and Caden Hinker. Mitchell does not rebuild, they reload! They have newcomers to help replace the loss of the graduating seniors.
Kernel Off-Season
Mitchell had a busy off-season this summer. They competed in team camps at the University of Kansas, Augustana, Mitchell, and Hamlin. They also competed in Summer League at the Pentagon and Fall League at Dakota Wesleyan University. They had a busy and productive summer of basketball! Not to mention, many of their players participated in AAU basketball.
Kernels to Watch
Aiden Myers Aiden Myers 6'1" | PG Mitchell | 2023 State SD (2023) 6'1″
He is a very strong and physical player at the point guard position for Mitchell. He will be one of the guys that will be asked to guard elite perimeter players each night as well as control the game offensively. Myers showed great improvement in his junior year in which he started the year playing JV and ended the year as the starting point guard in the State Tournament. 2.7 ppg, 2.2 rpg, 1.7 apg.
Dylan Soulek Dylan Soulek 6'3" | SG Mitchell | 2023 State SD (2023) 6'3″
He is a 3-year letter winner for the Kernels. Dylan has shown improvement each year and will be asked this year to be a consistent scoring threat for Mitchell. He has elite athleticism and is very capable of playing above the rim. Dylan has been an underrated player for Mitchell and he is capable of being one of the top guards in AA. I am expecting a BIG season from Soulek in his senior season. 11.9 ppg, 3.7 rpg, 3 apg.
Steele Morgan
Steele Morgan 6'4" Mitchell | 2023 SD (2023) 6'5″
He is coming off a great junior campaign in which he was selected to the All-ESD team! Morgan has the potential to be a nightly double-double guy and has really expanded his game in the off-season. Steele has improved his moves in the post as well as made strides in his shooting ability. He will need to play an even bigger role for the Kernels this year and Steele will need to command the paint on both ends for Mitchell. 11.2 ppg, 8 rpg, 1.8 apg.
Charlie McCardle Charlie McCardle 6'1" | SF Mitchell | 2023 State SD (2023) 6'1″
He will play a key role for the Kernels again this year. Charlie is the guy who does all of the small things that contribute to winning. He plays hard every second that he is out there, boxes out, sets great screens, and is always on the floor for loose balls. Defensively, McCardle is very versatile, last year he guarded both posts and guards. The Kernels will need Charlie to be tough and versatile on defense once again this season. 7.8 ppg, 4.8 rpg, 1.4 apg.
Jackson Childs (2023) 6'4″
He is a tall and lanky guard who is capable of stretching the floor offensively. Jackson's role for Mitchell will be as an outside shooting threat. The Kernels will need him to be a great defender and be able to guard multiple positions. Childs will be one of the many role players that will be crucial to the Kernel's success.
Gavyn Erickson (2023) 6'0″
He is a strong guard who excels at getting to the rim. Erickson has improved his jump shot over the summer and the Mitchell coaching staff is excited to see how he will contribute to the varsity squad this year.
AJ Siemsen (2023) 6'0″
He is a strong and physical player who is capable of making an outside shot as well as playing in the post. Mitchell will need AJ to be an excellent rebounder as well as the best defender on the floor for the Kernels.
Gavi Soukup Gavi Soukup 6'1" | SG Mitchell | 2024 SD (2024) 6'1″
He came on very strong at the end of his junior year and provided Mitchell with a consistent scoring contribution each night. Gavin is one of the best shooters on the Mitchell roster and has he a great basketball IQ. Mitchell will be looking for Gavin to take a step forward defensively this year and continue to develop into a leader. 2.6 ppg, 1.1 rpg, .7 apg.
Peyton Mandel (2024) 6'0″
He is a classic "3 and D" type of player for the Kernels. Mandel will also need to be one of Mitchell's best practice players.
Markus Talley
Markus Talley 6'1" | PG Mitchell | 2025 SD (2025) 5'11"
He is an extremely talented guard who is ready to take the next step this year. Markus is capable of scoring from anywhere on the floor and he is a sniper from 3. Markus has a great feel for the game. It is rare to see someone so bright at such a young age. Talley is also incredibly smooth. It may take some time to adjust to the varsity level but Mitchell is confident that Markus is going to turn some heads this year. He will be a key contributor to the Kernels. Markus Talley
Markus Talley 6'1" | PG Mitchell | 2025 SD is a name to remember as he gets older!
Colton Smith
Colton Smith 6'6" | PF Mitchell | 2026 State SD (2026) 6'4″
He made the varsity roster last season as an 8th grader and he got the chance to go against Caden Hinker every day in practice. He has an incredible passion to be the best basketball player that he can possibly be. The coaching staff was impressed this summer with how well Smith adjusted to playing against kids 3 or 4 years older than him. Colton is one of the best defenders on the Kernel roster and he is an excellent rebounder. Smith is also very capable of scoring inside and outside. Everyone is excited to see how Mr. Smith will contribute to the Kernels this winter.
Coach Kreutzfeldt comments on Kernel basketball
"For the first time in 4 years, we have no one above 6'8″ on our roster. This will be a major adjustment for us defensively and we will need to be much more fundamentally sound and will need to work together better than we have in the past. Offensively, we are hoping to be a team that will be able to play a majority of the game in transition. This will be the most depth we have had on our varsity roster so we will want to play up-tempo."
Coach Kreutzfeldt talks about rival teams
​"Mitchell vs. Huron is the biggest rivalry that comes to mind for us which goes back for years and years. It's always a close and physical game no matter which team is "up" or "down" that year. Another one that comes to mind would be coach Haynes crew in Yankton. We have had some great games the last few years and met each other in the last two State Tournaments."
Kreutzfeldt comments on the top teams in AA
"It's going to be a tough task to beat anyone in the Sioux Falls area. The team that comes to mind specifically for me is Harrisburg – they bring back a ton of talent and are going to be tough to beat."
Good luck to the Kernels this season!