The Teams Charles City (13-10, 60.3% of scoring returning): Senior wing Chase Low Chase Low 6'3" | PF Charles City | 2023 State IA (16.8) is arguably the best player in the conference; an athletic, rangy wing who can defend…
The Teams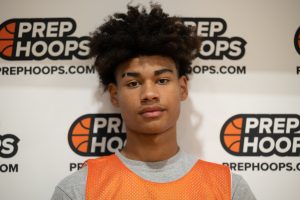 Charles City (13-10, 60.3% of scoring returning): Senior wing Chase Low
Chase Low 6'3" | PF Charles City | 2023 State IA (16.8) is arguably the best player in the conference; an athletic, rangy wing who can defend multiple positions, put the ball on the floor, or shoot it. Junior guards Jack Hanson
Jack Hanson 6'1" | SG Charles City | 2024 State IA (9.7) and Jeb Wandro (5.4) gained a lot of valuable experience last year and will step into even more significant roles, and senior forwards Drew Martin (3.1) and Brennan Schmidt (2.0) have a lot of experience as well. The issue for the Comets won't be on the offensive end, but rather defensively. They allowed 68.7 points a game in their 10 losses last season, and in their 13 wins that number was 54.2. If they're able to find some improvement on that end of the floor, they could challenge for the conference title and make some noise in 3A postseason play.
Crestwood (8-14, 41.9%): The top two scorers from last year's team graduated, but the next three return, giving the Cadets a solid trio of experienced players to build around. Seniors Zach Mehmert (9.1) and Maurice Powell (6.3), and sophomore Jackson Gaul
Jackson Gaul 6'1" | PG Crestwood | 2025 State IA (6.2), are the returnees of note for this group. Mehmert led the team in rebounding last season, while Powell led them in steals. Gaul finished second in assists and figures to step into the primary ball-handling role this season. Senior wing Topher Bigalk (1.9) is the only other player who appeared in double-figure games last season.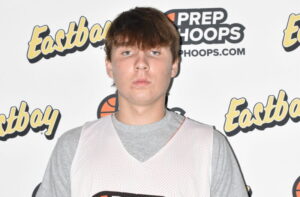 Decorah (22-2, 17.9%): Last season was historic for the Vikings, qualifying for their first state tournament since 1977 behind a balanced attack that saw four averaging in double-figures with two others chipping in 8.6 and 9.3 points a game. Unfortunately for Decorah, a number of those pieces graduated, leaving just juniors Treyton McCain
Treyton McCain 6'1" | PG Decorah | 2024 State IA and Ben Bockman
Ben Bockman 6'4" | SF Decorah | 2024 State IA (11.7) as returnees for this year's group. They were then dealt another significant blow when McCain suffered a knee injury during the grassroots season, which will likely sideline him for the entire season. He was the team's top returning scorer and led the team in assists last season, so this is a huge loss for a team that couldn't really afford more losses. Bockman, however, is a good piece to build a team around. A 6-3 wing who can really, really shoot it, he buried 42% of his 3-point attempts last season and will likely be asked to shoulder a heavier load as a scorer and playmaker this season. The rest of the rotation will be entirely new, but we know that, like any Decorah team, they're going to be fundamentally sound, physical, athletic, and they'll likely find a way to piece together a fair amount of depth. Despite heavy personnel losses, underestimate the Vikings at your own peril.
New Hampton (11-12, 57.2%): The Chickasaws lost leading scorer Drake Wemark to graduation but bring back a double-digit scorer in senior wing Carter Steinlage Carter Steinlage 6'3" | SF New Hampton | 2023 State IA (14.0), as well as senior Gannon Shekleton (8.0) and junior Cael Laures (5.6), giving New Hampton a solid trio to build around. Steinlage will be one of the best players in the conference, an athletic and physical wing who can get to the bucket, rebound, and occasionally knock down a jumper or two. Adam Ewert (1.5) appeared in 15 games last season as a freshman and should step into a bigger role as a sophomore.
Waukon (8-14, 11.6%): The Indians were already losing a ton of production from last year's team with four of the top five scorers graduating. Then they lost guard Sean Murphy
Sean Murphy 6'0" | PG Waukon | 2023 IA to a move out-of-state to play at a prep school in Ohio, leaving seniors Nash Pearson (3.0) and Noah Hatlan (2.9) as the only returnees with any relevant experience. It will likely be a rebuilding year for Waukon.
Waverly-Shell Rock (14-9, 64.5%): The Go-Hawks will be led by junior wing Cole Marsh
Cole Marsh 6'6" | SG Waverly-Shell Rock | 2024 State IA (14.4), a talented three-level scorer coming off a strong sophomore season and good summer with Martin Brothers. He has improved as a playmaker who can create shots not just for himself, but for others now. Fellow junior Luis Portillo (6.1, 37.6 3P%) and senior Jordan Kruse (5.0, 40.8 3P%) are both good shooting threats to put alongside Marsh, so they should be able to score effectively. They'll need to find new role players, but that's something that coach Nate Steege always seems to do pretty well. This is a team that will always have talent, and they should once again be in the running for the conference title.
Projected Order of Finish
1. Waverly-Shell Rock
2. Charles City
3. Decorah
4. New Hampton
5. Crestwood
6. Waukon
Analysis: If McCain were healthy, we'd probably side with Decorah again in the league race, but we'll give the edge to W-SR, who brings back a good chunk of last year's 14-win roster. The top three in the conference should have some great battles throughout the year.
Preseason Player of the Year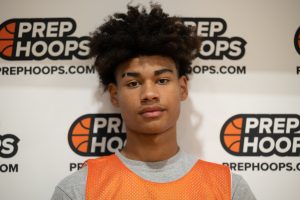 2023 Chase Low
Chase Low 6'3" | PF Charles City | 2023 State IA , Charles City: The top returning scorer in the conference, Low is an athletic wing who has really improved his jumper and turned himself into a dynamic three-level scoring threat. If Charles City wins the league this season, it's because of Low.
Players to Watch
2023 Chase Low
Chase Low 6'3" | PF Charles City | 2023 State IA , Charles City
2024 Jack Hanson
Jack Hanson 6'1" | SG Charles City | 2024 State IA , Charles City
2024 Jeb Wandro, Charles City
2024 Cole Marsh
Cole Marsh 6'6" | SG Waverly-Shell Rock | 2024 State IA , Waverly-Shell Rock
2024 Luis Portillo, Waverly-Shell Rock
2023 Jordan Kruse, Waverly-Shell Rock
2023 Clay Draper, Waverly-Shell Rock
2023 Carter Steinlage Carter Steinlage 6'3" | SF New Hampton | 2023 State IA , New Hampton
2023 Gannon Shekleton, New Hampton
2024 Cael Laures, New Hampton
2024 Ben Bockman
Ben Bockman 6'4" | SF Decorah | 2024 State IA , Decorah
2024 Treyton McCain
Treyton McCain 6'1" | PG Decorah | 2024 State IA , Decorah
2023 Zach Mehmert, Crestwood
2023 Maurice Powell, Crestwood
2025 Jackson Gaul
Jackson Gaul 6'1" | PG Crestwood | 2025 State IA , Crestwood