The Teams Clarksville (2-20, 76.9% of scoring returning): The Indians won just two games last season, but they became more competitive as the season progressed and they bring back four of the top five scorers, so there is some reason…
The Teams
Clarksville (2-20, 76.9% of scoring returning): The Indians won just two games last season, but they became more competitive as the season progressed and they bring back four of the top five scorers, so there is some reason for optimism in Clarksville heading into the winter. Junior forward Eli Schmidt Eli Schmidt 5'8" | PG Clarksville | 2024 State IA (15.1) led the team in scoring last season and returns to lead the attack, while senior forward Jacob Stauffer (7.4, 6.2 rebounds, 2.5 blocks) provides a strong interior presence as a rebounder and rim protector. Look for increased production out of the backcourt of Levi Kampman (4.4) and Sam Hoodjer (3.8). Hoodjer was solid as a freshman as a secondary ball-handler and should become the primary option this season.
Don Bosco (5-16, 41.8%): Leading scorer Ty Purdy (14.9, 6.0 rebounds) returns to lead the Dons, but he'll be joined in the lineup by an almost entirely new cast of characters as the next five scorers from last year's team graduated. Three sophomores who saw some time as freshmen – Ben Belew (2.2), David Schmitz (1.5), and Zach Belew (1.1) – will be asked to step into significantly larger roles this season. Purdy will be one of the better players in the division, but just how successful this group will be will depend on how the new pieces acclimate to major varsity minutes.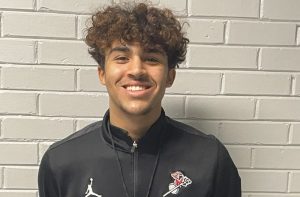 Dunkerton (22-4, 70.1%): A high-powered offense that averaged 74.3 points a game carried the Raiders to 22 wins and brings back three starters, including the top two scorers, so expect more of the same this year. Dunkerton rolled through divisional competition last season, winning all 12 games by double digits with an average margin of victory of 39.8 points a game. They're led by the dynamic one-two punch of senior wing Preston Gillespie Preston Gillespie 6'3" | SF Dunkerton | 2023 State IA (23.6) and point guard Casey Gardner
Casey Gardner 5'10" | PG Dunkerton | 2023 State IA (16.1, 8.9 assists), who are perfect complements to each other on the court. Gillespie, a 6-3 wing, gets to the rim routinely for finishes both in the halfcourt and in transition, and Gardner loves to run, run, and run some more. The Raiders are constantly putting pressure on opposing defenses with their up-tempo style, and both Gillespie (40.5 3P%) and Gardner (41.0 3P%) have turned themselves into reliable 3-point shooting threats as well, so they can be deadly in the halfcourt offensively to boot. Look for sophomore guard Dylan Marquart
Dylan Marquart 6'1" | SG Dunkerton | 2025 State IA (5.5) to emerge as a strong tertiary scoring option. He had a great summer as a shooter and will thrive with all the open looks he's going to get. This is far and away the best team in the division and should be ranked among the top 10 for the majority of the season in 1A.
Janesville (18-6, 34.6%): Janesville lost a lot of production to graduation, but doubt this program at your own peril. They've averaged 18.2 wins a season over the last nine years, and no matter what is lost, they're going to remain competitive. In seniors Rogan Gergen (8.9) and Keegan Eastman (8.5), they have a pair of starters coming back, and sophomore Dane Appleby (1.0) started a third of their games last season as well. Eastman is the team's top ball-handler and playmaker, dishing out 3.8 assists a game last season, and he'll have the ball in his hands even more this year following the graduation of Leo Dodd. Gergen can score inside and out, and Appleby should emerge as a perimeter scoring threat. Look for 6-6 sophomore Gabe Meaney (1.1) to become a major piece for this group as well. They probably don't have the firepower to hang with Dunkerton at the top of the league, but they should certainly be in contention for a runner-up finish this season and another year of 15+ wins.
Riceville (9-14, 45.0%): The Wildcats got off to a solid 5-2 start heading into the holiday break, but dropped eight out of nine coming off the hiatus. Senior wing Trenten Swenson (11.2) is the team's top returnee. He's at his best getting to the rim, and he averaged 3.0 steals a game last season. Junior guard Ryder Fair (6.2) and sophomores Aidan Ebert (1.9) and Johnny Adams (1.5) will be asked to step into bigger roles alongside Swenson. The 'Cats were excellent on the offensive glass last season, but will need to replace a lot of that production from the graduated Theo Klaes, who pulled down 6.0 offensive boards a game.
Tripoli (9-13, 88.4%): Double-double machine Oakley Semelroth Oakley Semelroth 6'2" | PF Tripoli | 2023 State IA (20.1, 12.8 rebounds) returns to lead a Tripoli team that brings back seven of their top eight scorers and should be much improved. Semelroth is a typical small-school big man – undersized, but physical – and he's a dominating force in the paint. DeShaun Wilder (9.6) returns after leading the team in assists, and Rowan Carlson (6.2) will provide some additional scoring punch on the perimeter. The Panthers will need to improve their shooting (23.1 3P%) if they want to break through and fight for a top 2 finish in the division.
Waterloo Christian (10-12, 53.4%): The Regents rebounded nicely from a shaky 1-7 start, going 9-5 after the holiday break with a +4.2 point differential. A pair of double-figure scorers return from that team in junior forward Drew Wagner Drew Wagner 6'3" | PF Waterloo Christian | 2024 State IA (17.9, 6.0 rebounds) and senior guard Aaron Zwack (11.8, 36.0 3P%), giving them a pair of strong pieces to build around this season. Unfortunately, the next five scorers graduated, leaving the rotation with a lot of holes to fill, but Wagner's ability to score inside at a highly efficient clip as well as control the glass, and Zwack's shooting, will keep them competitive throughout the season.
Projected Order of Finish
1. Dunkerton
2. Janesville
3. Tripoli
4. Waterloo Christian
5. Riceville
6. Clarksville
7. Don Bosco
Analysis: Dunkerton is the clear class of the division, but don't count out Janesville, a program that just routinely wins a ton of games. Look for both Tripoli and Waterloo Christian to be improved as well.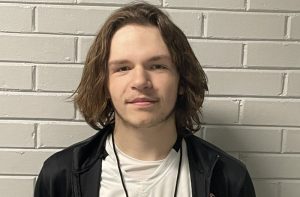 Preseason Player of the Year
2023 Casey Gardner
Casey Gardner 5'10" | PG Dunkerton | 2023 State IA , Dunkerton: Gardner didn't lead the Raiders in scoring last season, but he's the most important piece of their high-octane attack, pushing the tempo and constantly putting pressure on opposing defenses. He led the state in assists and is a versatile scorer who can get to the bucket or bury 3s when given a bit of space.
Players to Watch
2023 Casey Gardner
Casey Gardner 5'10" | PG Dunkerton | 2023 State IA , Dunkerton
2023 Preston Gillespie Preston Gillespie 6'3" | SF Dunkerton | 2023 State IA , Dunkerton
2025 Dylan Marquart
Dylan Marquart 6'1" | SG Dunkerton | 2025 State IA , Dunkerton
2023 Braiden VanLengen, Dunkerton
2023 Oakley Semelroth Oakley Semelroth 6'2" | PF Tripoli | 2023 State IA , Tripoli
2023 DeShaun Wilder, Tripoli
2024 Drew Wagner Drew Wagner 6'3" | PF Waterloo Christian | 2024 State IA , Waterloo Christian
2023 Aaron Zwack, Waterloo Christian
2023 Ty Purdy, Don Bosco
2024 Eli Schmidt Eli Schmidt 5'8" | PG Clarksville | 2024 State IA , Clarksville
2023 Jacob Stauffer, Clarksville
2023 Trenten Swenson, Riceville
2024 Ryder Fair, Riceville
2023 Rogan Gergen, Janesville
2023 Keegan Eastman, Janesville