Preseason Player of the Year: 2023 Casey Gardner Casey Gardner 5'10" | PG Dunkerton | 2023 State IA (Dunkerton) Gardner led the state in assists last year and watching him, it's easy to see why. He's a true pass-first point…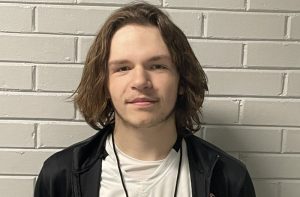 Preseason Player of the Year: 2023 Casey Gardner
Casey Gardner 5'10" | PG Dunkerton | 2023 State IA (Dunkerton)
Gardner led the state in assists last year and watching him, it's easy to see why. He's a true pass-first point guard who loves to push the tempo and get his teammates easy buckets. His breakneck speed with the ball is exactly how the Raiders want to play, and he's the perfect catalyst for one of the most dynamic attacks in 1A.
First Team
2023 Casey Gardner
Casey Gardner 5'10" | PG Dunkerton | 2023 State IA (Dunkerton): 16.1 points, 3.7 rebounds, 8.9 assists, 2.7 steals, 48.9 FG%, 41.0 3P%
Gardner has always been a fantastic distributor, but he also took his scoring to another level as a junior, pouring in over 16 points a game for the Raiders. He's a dynamic guard who looks to push the pace, but he's also excellent in ball screens when operating in half-court settings.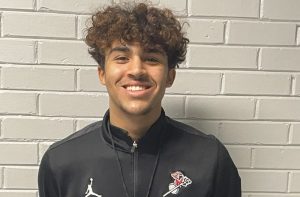 2023 Preston Gillespie Preston Gillespie 6'3" | SF Dunkerton | 2023 State IA (Dunkerton): 23.6 points, 7.8 rebounds, 2.9 assists, 2.1 steals, 1.2 blocks, 61.8 FG%, 40.5 3P%
Gillespie enjoyed a breakout junior year, often the beneficiary of Gardner passes that set him up for easy scores. He's a long, 6-3 wing who attacks the rim both in transition and in the halfcourt, and he has really improved his perimeter shooting.
2023 Oakley Semelroth Oakley Semelroth 6'2" | PF Tripoli | 2023 State IA (Tripoli): 20.1 points, 12.8 rebounds, 1.0 steals, 55.7 FG%
A walking double-double, Semelroth was second in the division in rebounding last season behind Riceville's Theo Klaes, who averaged over 14 a game. 14 rebounds a game is certainly within reach for Semelroth as a senior.
2024 Drew Wagner Drew Wagner 6'3" | PF Waterloo Christian | 2024 State IA (Waterloo Christian): 17.9 points, 6.0 rebounds, 1.4 assists, 1.1 steals, 63.2 FG%
An efficient 6-4 big man, Wagner does a majority of his damage inside the painted area for the Regents. He has good hands, footwork, and touch, and he's also a capable passer out of the post.
2023 Ty Purdy (Don Bosco): 14.9 points, 6.0 rebounds, 1.6 assists, 1.5 steals
The Dons won just five games last season, but Purdy was a bright spot, leading the team in scoring and ranking third in rebounding. With four key pieces from last year's team graduating, he'll have an even bigger role in their offensive attack as a senior.
Second Team
2024 Eli Schmidt Eli Schmidt 5'8" | PG Clarksville | 2024 State IA (Clarksville)
2023 Aaron Zwack (Waterloo Christian)
2023 Trenten Swenson (Riceville)
2023 Rogan Gergen (Janesville)
2023 Keegan Eastman (Janesville)
Honorable Mentions
2023 DeShaun Wilder (Tripoli)
2023 Jacob Stauffer (Clarksville)
2024 Ryder Fair (Riceville)
2025 Dylan Marquart
Dylan Marquart 6'1" | SG Dunkerton | 2025 State IA (Dunkerton)
2023 Braiden VanLengen (Dunkerton)