2023 Brayson Laube Brayson Laube 6'2" | PG Marion | 2023 State IA (Marion) An athletic 6-2 sharpshooter, Laube had established himself as one of the best shooters in the state over his first two seasons. Then he had an…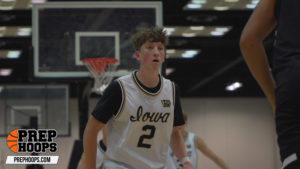 2023 Brayson Laube
Brayson Laube 6'2" | PG Marion | 2023 State IA (Marion)
An athletic 6-2 sharpshooter, Laube had established himself as one of the best shooters in the state over his first two seasons. Then he had an explosive summer with the Iowa Barnstormers, improving his all-around offensive skill set and ability to create looks for himself and others, and he has blossomed into one of the best offensive players in the state. He's averaging 19.3 points and 2.9 assists with 51-42-75 shooting splits.
2023 Will Orness
Will Orness 6'1" | SG Humboldt | 2023 State IA (Humboldt)
Humboldt has a pretty balanced and deep attack, but Orness, a 6-0 off-ball guard, leads the team in scoring at 13.5 points a game, contributes on the glass (5.0), and has knocked down a team-high 72 3-pointers this season. If anyone on the Wildcats roster is going to get hot and carry the team to a few wins in Des Moines, it's Orness. 
2022 Joseph Bockman Joseph Bockman 5'10" | PG Decorah | 2022 State IA (Decorah)
Bockman is one piece of a very talented Vikings backcourt that shares the ball extremely well. He's at his best when he's playing downhill and attacking the rim as he's an adept finisher at the bucket with either hand, and he sees the floor well. He's averaging 14.1 points and 4.0 assists a game.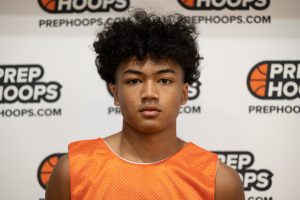 2024 Treyton McCain
Treyton McCain 6'1" | PG Decorah | 2024 State IA (Decorah)
A quick and lanky 6-1 guard, McCain leads the Vikings offense, dishing out 4.7 assists a game and posting a nearly 3-1 assist-to-turnover ratio. He can break down a defense and get to the bucket, sees the floor incredibly well, and looks to get others involved first.
2022 Noah Mack
Noah Mack 6'0" | SG Assumption | 2022 State IA (Assumption)
Mack, a 6-0 sharpshooter, has been one of the best players in the class this year, averaging 16.3 points and 4.6 assists while shooting 44% from behind the arc. He has steadily improved his ability to create his own shot and looks for others, turning himself into an all-around offensive weapon who can control games with his passing as well as score from all three levels. 
2022 Ivan Prug (Assumption)
The 6-9 Croatian has added another dimension to the Knights attack, stretching the floor with his shooting (50.8 3P%) and showing the ability to score at will on post touches against smaller defenders with excellent touch and footwork. He's averaging 13.7 points, 6.5 rebounds, and 2.1 assists with 53-51-85 shooting splits.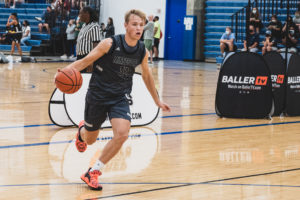 2022 Cole Glasgow
Cole Glasgow 6'3" | SG Dallas Center-Grimes | 2022 State IA (Dallas Center-Grimes)
Glasgow is the only player in the 3A field currently committed to play Division I ball, as he's headed to Kansas City. An explosive athlete who defends on the perimeter and finishes above the rim with authority, he leads the Mustangs at 15.0 points a game and has the explosive scoring ability to take over games at any point in time. 
2022 Jacob Runyan
Jacob Runyan 5'9" | PG Dallas Center-Grimes | 2022 State IA (Dallas Center-Grimes)
Following the graduation of Luke Rankin from last year's team, DCG had a void at the point guard spot, and Runyan, a Johnston transfer, has stepped in and been excellent in that role. He's averaging 11.3 points and 4.9 assists a game while posting 50-39-79 shooting splits. His ability to penetrate the defense and kick out to open shooters has really opened up the Mustangs' attack, and he's a really good shooter as well.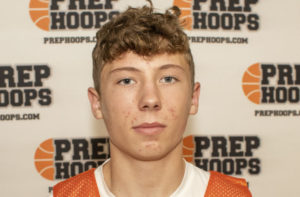 2022 Levi Gurwell Levi Gurwell 6'0" | SG Winterset | 2022 State IA (Winterset)
Gurwell is a talented and crafty 6-1 guard who can score from all three levels, is a reliable secondary ball-handler, and can make an impact on the defensive end with his instincts and lateral movement. He has excellent footwork that he uses to create space and get his shot off, and he finishes well through contact.
2023 Brayden Dinkla
Brayden Dinkla 6'0" | PG Winterset | 2023 State IA (Winterset)
A heady 5-10 lead guard, Dinkla leads the 3A field in both assists (6.5 a game) and steals (3.2) while also showing the ability to get to the rim and score, averaging 9.8 points a game. He's a steadying influence in what is probably the best backcourt in the 3A field.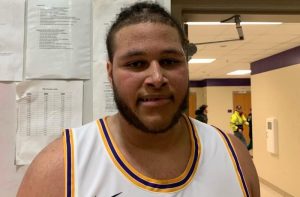 2022 Shawn Gilbert
Shawn Gilbert 6'7" | PF Central DeWitt | 2022 State IA (Central DeWitt)
The 6-9 big man isn't just big, he's also really skilled, with excellent footwork, great hands, and soft touch around the rim. He uses his big frame to establish excellent position and he catches everything that is thrown to him. And if you want to double-team him, he has great court vision and a knack for finding the open shooter. He can stretch the floor and dominate teams in the paint. He's averaging 23.8 points, 10.0 rebounds and shooting nearly 62% from the floor.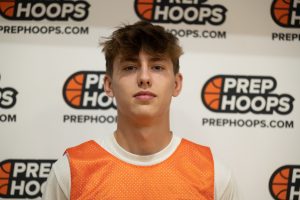 2022 Kaleb Booth
Kaleb Booth 6'1" | SG Carroll | 2022 State IA (Carroll)
A talented 6-0 point guard, Booth is as good as anyone in the state at getting to his spots and scoring off the dribble. He has a silky smooth mid-range game, stopping on a dime and elevating into his jumper, and he uses his shot to open up the rest of his offensive arsenal. He's an excellent ball-handler with a quick first step that he uses to blow by defenders, and he has fantastic court vision as well. He's averaging 20.2 points and 4.9 assists a game for the Tigers.