I dropped the article, "Newcomers To The Top 10" now here is "Newcomers To The Top 25." Coming in at #11: Jaborri Mcghee Jaborri Mcghee 6'5" | CG Winfield | 2022 State AL  (6'2/Combo Guard) School: Winfield…
I dropped the article, "Newcomers To The Top 10" now here is "Newcomers To The Top 25."
Coming in at #11: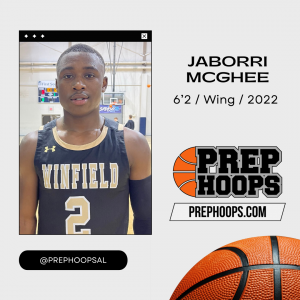 Jaborri Mcghee
Jaborri Mcghee 6'5" | CG Winfield | 2022 State AL  (6'2/Combo Guard)
School: Winfield HS
Instagram: N/A
Twitter: @jastarr_
We welcome Jaborri to the Top 25. Allow me to make a brief correction as it populated in our system, and we have changed it, but J is 6'2 and not 6'5. He is one of the most potent scorers in the state and has proven it with some electrifying performances throughout the year. He has a physical frame and at times has just man-handled smaller defenders. He is explosive off the bounce and in transition and finishes at and above the rim. The Tennessee Tech commit, with a body ready for the next level, seemingly through brute force, puts up numbers at the high school level. With his performance this year, many in the grassroots community argue that he is a Top 10 player in the state.  
Coming in at #13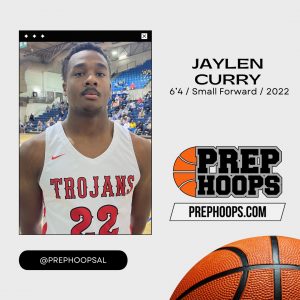 Jaylen Darnell Curry (6'4/Small Forward)
School: Hazel Green HS
Instagram: jaylencurry.22
Twitter: @JaylenCurry3
Jaylen makes his ranking debut at #13. He is a physical forward with a nice frame that can score the rock. One part of J's game that I rave on is his mid-range J. He is a beast with his pull-up J and is highly productive and efficient at that level. He can score at multiple levels, but the mid-range is his strength. He plays at his pace and doesn't allow himself to get sped up. With his size and ability to score the rock and work the glass, he will be an asset at the next level wherever he finds himself.
Coming in at #15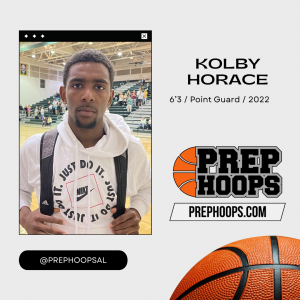 Kolby Horace Kolby Horace 6'3" | PG Spanish Fort | 2022 State AL  (6'3/Point Guard)
School: Spanish Fort HS
Instagram: Kolbybuckets
Twitter: @Kolbybuckets
I first laid eyes on Kolby early in the season during the month of November. He had it clicking early in the season, and his production hasn't diminished the other times I have seen him this year. He is one of the most athletic point guards in the top 25 that can score at all levels and is lethal with his mid-range pull-up. He will definitely find himself at some point running a team at the next level, but before that, he has a chance to lead his team to a state championship. It will be difficult for opposing teams to match up with all he brings to the floor. He moves well without the ball, has excellent footwork in the paint, and takes and makes high percentage shots. He plays the game from a cerebral vantage point, which in and of itself is an advantage in his favor.
Coming in at #20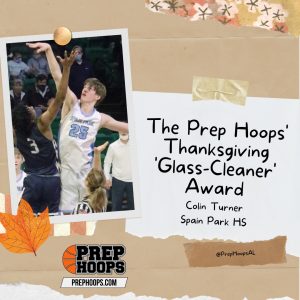 Colin Turner
Colin Turner 6'9" | NA lbs | PF Spain Park | 2022 State #NA Nation AL  (6'9/Post) 
School: Spain Park HS
Instagram: N/A
Twitter: @N/A
Colin is a player that didn't come from being unranked to being ranked. Colin moved up 25 spots since the last rankings that we put out, and that type of movement is why those in the grassroots community and even some college coaches said that he signed too early. Whether you think he did or didn't, all that matters at this point is that North Georgia has a player coming in that will work his tail off day in and day out. I have seen his growth over the years, seen how he has developed his game and transformed his body. You can find many articles on our site about Colin, so feel free to dive into more about this man in the middle that has emerged as one of the top players in the state.
Coming in at #21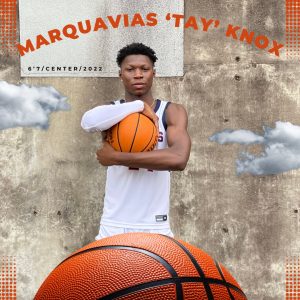 Marquavias 'Tay' Knox
Marquavias 'Tay' Knox 6'8" | C Charles Henderson | 2022 State AL  (6'7/Center)
School: Charles Henderson HS
Instagram: Itsss.tay6k
Twitter: @ITay6k 
Tay is new to the rankings and unknown to many in the basketball community across the state. He has led his team to the #4 ranking in Class 5A, and with Tay handling the middle, Charles Henderson has an excellent chance to make it to the BJCC. I have seen Tay a few times this year, and the narrative remains the same. His defensive presence is far ahead of his offensive presence. Now do not get me wrong; he finishes well around, at, and above the rim. When I say he finishes above the rim, he doesn't mind putting defenders on posters. As exciting as that is, his presence on the defensive end changes games. With his ability to block, contest, and alter shots, he can disrupt offenses, often putting teams in situations having to go to plan B. He has a huge opportunity to continue to raise his stock as post-season play is underway, and eyes are on those advancing.  
Coming in at #23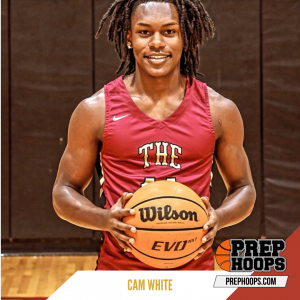 Cameron White
Cameron White 5'11" | NA lbs | CG Pinson Valley | 2022 State #NA Nation AL  (5'11/Point Guard) 
School: Pinson Valley HS
Instagram: cam3ronwh1t3
Twitter: @CameronWhite_1
Cam is new to the top 25 but not new to the rankings as he finds his way in the top 25 by moving up 13 spots. He is one of the most underrated players in the top 25 but has been a key piece this year for Pinson, helping them to the #2 spot in Class 6A. Pinson is loaded with scoring options, and Cam is an option that can explode on any given night. He is one of the best defenders at the guard spot of those in the top 25. Pinson is one of the favorites to win it all this year, and Cam will be a crucial piece to the puzzle if Pinson is going to hoist the trophy in the end.
Stay tuned as we dive deeper into the updated 2022 rankings.