Kaeden Bonner Kaeden Bonner 6'2" | SG Seaman | 2023 State KS was very impressive. In a fall league where 3 of the 5 high schools participating went to the state tournament the previous year. He used a combination of…
Kaeden Bonner
Kaeden Bonner 6'2" | SG Seaman | 2023 State KS was very impressive. In a fall league where 3 of the 5 high schools participating went to the state tournament the previous year. He used a combination of experience and skill to lead his team to a perfect record in the league. For a 6'3 combo guard he is a matchup issue for a lot of defenders. Using his shooting range as a weapon to draw defenders away from the hoop. he then has enough athleticism and IQ to get down hill and make plays for others as well as himself. I'll be keeping an eye on this kid all year. As should college coaches.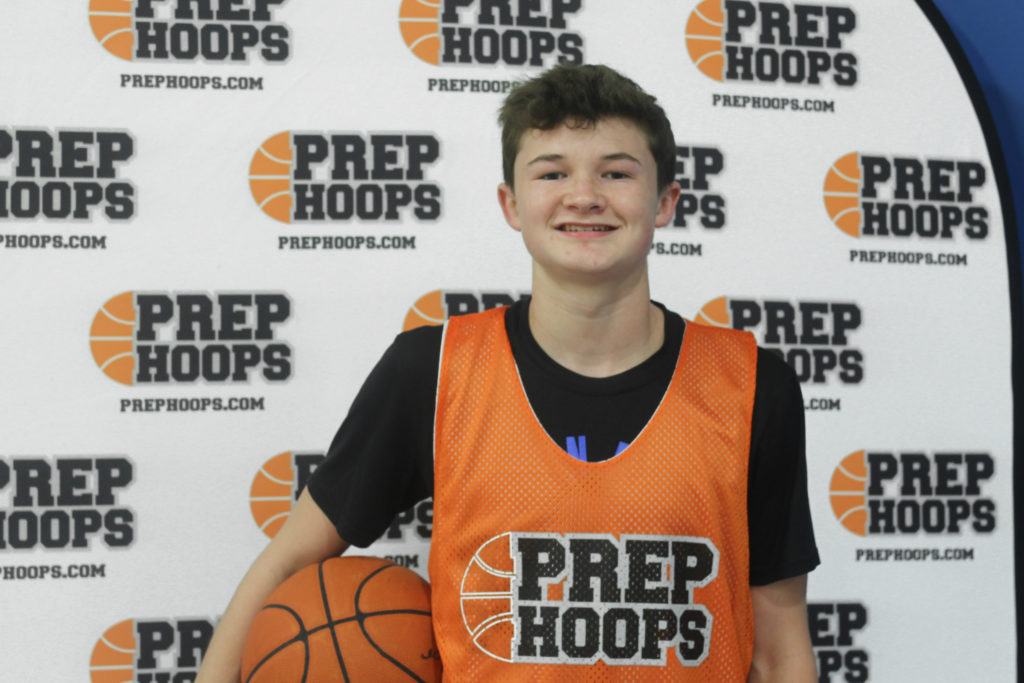 Jack Bachelor Jack Bachelor 6'0" | CG Washburn Rural | 2023 State KS is another one who above all was impressive just because of how he plays the game. Stepping into more of a leadership role for the junior blues this year is something Jack has taken head on. Another combo guard that can play on and off the ball. when you have a kid like jack who can shoot the lights out you have to honor him at all times. He holds a Washburn offer and I'm expecting some more D2 schools to start jumping all over this kid.
Zeek Brown, last year as a freshman sitting behind a bunch of college basketball players including his older brother Jordan Brown, didn't get much experience. You wouldn't have guess that because of the way he plays. He has a very translatable game to the college level as a sophomore. Being able to stretch the defense, handle the ball and make plays for others. You can tell He's been around the game a long time and doesn't shy away from having the ball in his hands. I'm looking forward to watching this kids development. He's in for a big sophomore season for the Firebirds.
Sincere Austin Sincere Austin 5'10" | PG Topeka West | 2023 State KS , coming off of back to back state tournament appearances Austin is finally the head of the charge for Topeka West this season. having 2 seasons of varsity experience sincere is ready to take his game to another level. bein the teams primary ball handler, scorer, and playmaker he's due for a big senior season. a active defender and a heady point guard. gonna be a fun team and kid to watch this year
KaeVon "KB" Bonner, he stands out because he's a freshman that plays above his size and age. KB can really shoot that ball above all else hes gonna be a lethal shooter when he grows up. The kid has zero issue with bein a primary ball handler and going up against upperclassmen. He's done that his whole life with having 2 older brothers that got and are going to get college basketball opportunities. Seems like this kids 'Up Next" for the Seaman Vikings and for the city of Topeka. excited to watch this youngin on the court this year.
Jailen Thompson Jailen Thompson 6'5" | PF Free State | 2023 State KS , the second firebird on my list. College coaches take notice. If were going to talk about a Hooper Jailen is every bit of a Hooper. Blocking shots, knocking down 3s, dunking on people. Thompson is looking to lead the firebirds under new head coach Sherron Collins back to the state tournament where the finished second last year.