Preseason Player of the Year: 2024 Derek Weisskopf Derek Weisskopf 6'3" | SG Williamsburg | 2024 State IA (Williamsburg) The Raiders went undefeated in conference play last year, in large part due to the strong two-way play of Weisskopf. They're…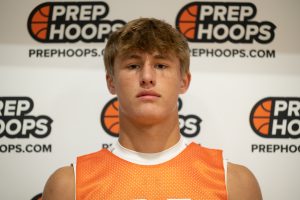 Preseason Player of the Year: 2024 Derek Weisskopf
Derek Weisskopf 6'3" | SG Williamsburg | 2024 State IA (Williamsburg)
The Raiders went undefeated in conference play last year, in large part due to the strong two-way play of Weisskopf. They're an overwhelming favorite in the division this year and Weisskopf, their best player, is an easy selection as the POY in the division.
First Team
2024 Derek Weisskopf
Derek Weisskopf 6'3" | SG Williamsburg | 2024 State IA (Williamsburg): 15.3 points, 6.6 rebounds, 2.1 assists, 1.7 steals, 55.6 FG%, 42.4 3P%
A future Iowa football player, Weisskopf would have also had a bright future on the hardwood had his chosen that route. Nonetheless, he's a really good high school basketball player who can control the game on both ends of the floor with his ability to score at a highly efficient clip and defend multiple positions.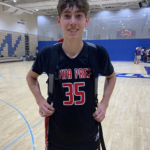 2023 Easton Tupa
Easton Tupa 6'4" | PG Center Point-Urbana | 2023 State IA (Center Point-Urbana): 11.0 points, 4.6 rebounds, 1.1 assists
A guard with really good size at 6-4, Tupa led the Stormin' Pointers in scoring and was second in rebounding as a junior. He's a capable playmaker and strong finisher around the bucket.
2023 Ethan Harman Ethan Harman 6'6" | SF Williamsburg | 2023 State IA (Williamsburg): 9.8 points, 3.5 rebounds, 1.3 assists, 52.7 FG%, 37.3 3P%, 88.9 FT%
Harman is a talented 6-5 combo forward who can score inside and out, and his ability to stretch the floor and ice away games at the free throw line is extremely valuable for the Raiders. He looks primed to step into an even bigger role as a senior after a strong summer.
2023 Evan Daugherty (Benton): 8.8 points, 2.0 rebounds, 1.0 assists, 1.5 steals, 43.5 3P%
A 6-1 sharpshooter, Daugherty banged home 43.5% of his 3-point attempts as a junior and will be the focal point of a Bobcats team that figures to be among the most improved teams in either division of the WaMaC.
2024 Cameron Dunbar (Vinton-Shellsburg): 9.3 points, 2.5 rebounds, 39.0 3P%
A 6-1 guard who led the Vikings in scoring as a sophomore, Dunbar shot the ball at a high clip from the arc, accounting for nearly 31% of the team's made 3-pointers.
Second Team
2023 Blake Daugherty (Benton)
2023 Brandon Miller (Center Point-Urbana)
2023 Trey O'Neil (Williamsburg)
2023 Madox Doehrmann (Williamsburg)
2023 Tucker Clark
Tucker Clark 6'5" | PF Center Point-Urbana | 2023 State IA (Center Point-Urbana)
Honorable Mentions
2023 Landon Jepson (Williamsburg)
2023 Benett Rickels (Vinton-Shellsburg)
2024 Tommy Tyynismaa (South Tama)
2023 Gavin Doehrmann (Williamsburg)
2024 Daniel Wiese (South Tama)
2023 Noah Franck (Benton)
2025 Brody Clubb Brody Clubb 6'3" | PF Clear Creek Amana | 2025 State IA (Clear Creek Amana)
2025 Brock Hilsman (Clear Creek Amana)