LJ Dagan | 6'2 G | Indian Trail/World Hoops Elite (2024) Nice off-ball guard that can play both sides of the ball. His nice frame and size make it easy for him to get to the bucket and finish. Great…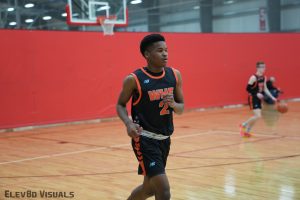 LJ Dagan | 6'2 G | Indian Trail/World Hoops Elite (2024)
Nice off-ball guard that can play both sides of the ball. His nice frame and size make it easy for him to get to the bucket and finish. Great athleticism allows him to take off from bout anywhere in the paint and get to the hoop. Has a nice shooting form, and can knock down a shot. Dribbling and handles are pretty good. Defensively he's a dog and gets on the ball handler early. 
Reis Hidde | 6'1 G | New Richmond/NW Elite (2024)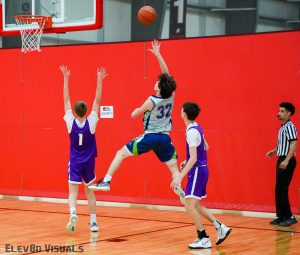 Finisher around the hoop. A slashing guard with a good body size that finishes with both hands and bounces off defenders. Good on-ball defender. Can hit a shot from outside. Has a good body stature to absorb banging into people while driving to the bucket. 
Jordan Dettler  |5'9 G | Jefferson/CYAL (2025)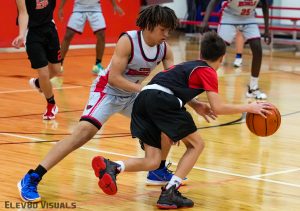 Great offense initiator. Takes care of the ball very well and looks to set his teammates up. A very good defender with very quick feet and easily keeps in front of fast guards. Can get the rim and helps out on the boards as well. Great vision for setting up teammates to score. did all the little things that it takes for a victory. 
Isaiah Teer | 6'0 G | Lincoln/CYAL (2025)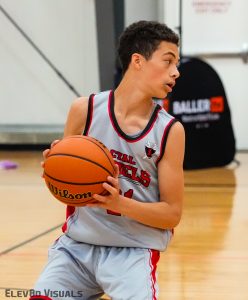 Long guard with handles and shot-making capabilities. Can get to the bucket with his arm length and can finish around a lot of defenders. A nice shooting form can hit a shot from mid-range to outside. A good defender at his length helps him keep up with a lot of perimeter defenders. Defends well, shoots well, and handles okay. Already has a sense of confidence when playing at a young age. Doesn't get rattled or rushed off his position. 
Master Diggins
Master Diggins 6'4" | CG Faith Christian | 2023 State CO |6'4 G | Faith Christian/Colorado H2G (2023)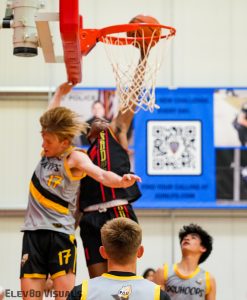 Long athletic finisher. Can finish above the hoop and all around. A shifty finisher can use arm length to get the ball to the bucket. Nice handles and dribbling capabilities. Defensively he's very active. Length causes problems for a lot of perimeter players. Nice shooting form able to hit a shot from mid-range and from deep.  Has the makeup to be elite on defense and a force on offense.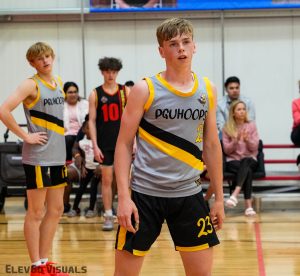 Kreighton Kanitz | 6'1 G | Mcpherson/PGU (2024)
Nice finishing guard. Has a bag in the layup package, able to finish around the hoop with either hand. Can go thru contact and still finish at the rim. A good shooter can hit a shot. Good defender able to keep up with a lot of perimeter players and hold his own. Nice stature makes it easy for him to bounce off defenders when driving to the bucket.
Sam Skinner
Sam Skinner 5'9" | SG Heelan | 2023 State IA | 5'9 G | Heelan, IA/Arena Basketball  (2023)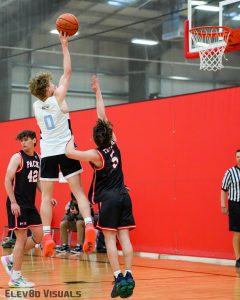 Capable defender and ball handler. Can drive to the hoop and finish over and around big defenders. Has a nice shot and can knock down the shot from outside. Basketball IQ is nice, knows about spacing and being in the right place and at the right time. Has a nice floater to his game that he's able to get above the defense. Quick and shifty when driving in the lane.