Mynor Strong Mynor Strong 6'1" | CG Omaha North | 2024 State NE | 5'11 G | Omaha North/Omaha Elite (2024) Natural scorer that can do it from all aspects. Can drive to the hoop and finish off contact…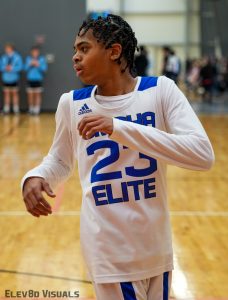 Mynor Strong
Mynor Strong 6'1" | CG Omaha North | 2024 State NE | 5'11 G | Omaha North/Omaha Elite (2024)
Natural scorer that can do it from all aspects. Can drive to the hoop and finish off contact with both hands. Has enough bounce to finish above the rim. Has a nice shot flow, and can hit from deep. Great at shot-creating and knocking down difficult shots. His confidence sets him apart on the court, believe in his shot and playmaking. Good ball-handler and defender.  Dropped 21 points in the game I watched from deep and at the bucket. 
Max Shell
Max Shell 5'10" | SG West Fargo | 2023 ND | 5'9 G | West Fargo/Next Level (2023)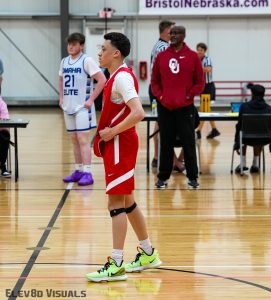 Deadeye shooter from distance. Didn't matter if it was wide open or hand in his face. Good in catch-and-shoot situations and great at off-the-dribble action. Hit three triples in the game I watched from downtown. A good ball-handler sets his teammates up when he initiates the offense. Doesn't force anything and lets the game come to him. 
'
Jaxon Hennies | 6'0 G | Dakota Valley/Arena Basketball (2023)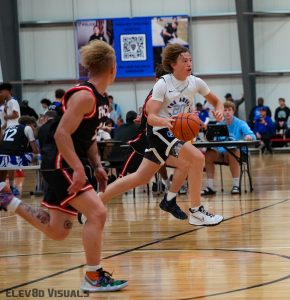 An outstanding on-ball defender with quick feet and hands to match. Can knock down a shot from downtown off the dribble and catch shoot at a high percentage. He drives well to the basket and can finish through contact with either hand. Put on a good performance against "The Pack" impacting both sides of the ball to help seal a two-point victory at the buzzer.
Carter Kuehl
Carter Kuehl 5'11" | PG Bishop Heelan | 2023 State IA |5'9 G | Bishop Heelan/Arena Basketball (2023)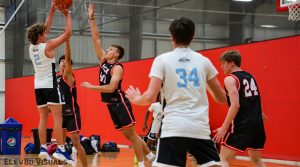 Excellent point guard. Can pass with the best of them and score at a high cap. Shoots the ball very well from downtown. 
When driving to the basket he can finish at the rack with both hands and dish it out to the open teammate. Very comfortable in clutch moments helped get his team a two-point victory in their second matchup. Fearless scorer that will go at anyone. 
Quinn Burns
Quinn Burns 5'9" | PG Westosha Central | 2024 State WI | 5'10 G | Westosha Central/World Hoops Elite (2024)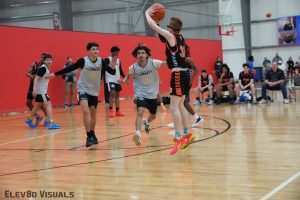 Small but very fiery. A sharpshooter from distance. Not a place behind the line that he can't hit from. Off the dribble or catch and shoot he knocks them down. Not afraid to attack the bucket for his size. Can finish amongst the big with a nice floater. On defense, he's a pest on the ball causing a lot of fits. Ended his second game with 29 points and connected on five threes. 
Fitzgerald Grant
Fitzgerald Grant 6'2" | SG Sioux City East | 2024 State IA | 6'2 G | South Souix East/Arena (2024)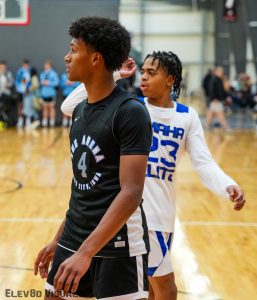 Guard with nice ball handling. Able to break defenses down and get to the hoop. A capable shooter. When driving to the hoop can finish with either hand off the one and two very easily. Can hit from long distances consistently. Has a bag of moves that he's confident in when attacking the hoop. Dropped 22 points in the game i watched. 
Tate Olson
Tate Olson 6'2" | PG St. Peter | 2024 State MN | 6'0 G | St Peter/MN Rise (2024)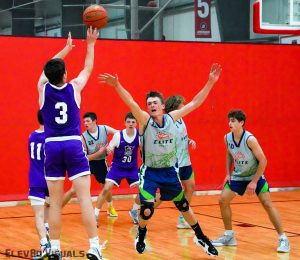 A nice guard that has great court vision. Can play both sides of the ball, a well capable perimeter defender. Nice shooting form can hit a shot off-dribble. Can attack the rim very well, finishing with either hand. Tore it up at the circuit dropping 18 points in the game I watched. 
Jayden Mclaughlin | 6'0 G | Minnesota/Gilleyen Elite (2024)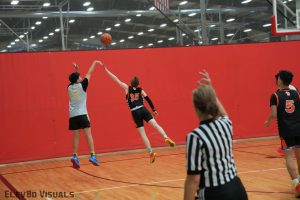 Knockdown shooter. Definitely was in his bag this weekend in Lincoln. Has good ball-handling skills that can translate to a nice pull or get to the rim easily. Play good defense, is very tough, and not afraid to put his body on the line for a board or for the ball. Has a nice IQ for the game and knows when to pick his spots to take over. Dropped a smooth 14 points on World Hoops Elite.