Lincoln, NE – The talent was on display at Speedway Village on Saturday and Sunday. It was a great venue for watching hoops and we saw many great players. Who made the top 12 on Saturday? Look below… 12 Stars Luke…
Lincoln, NE – The talent was on display at Speedway Village on Saturday and Sunday. It was a great venue for watching hoops and we saw many great players. Who made the top 12 on Saturday? Look below…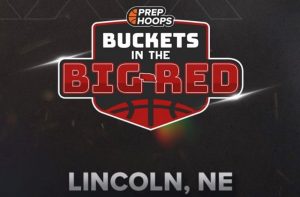 12 Stars
Luke Meyer |6'5 F| Arena Basketball Club 2025 Snyder
He is a long forward that dominated on the O-glass. Meyer plays with a high basketball IQ. Meyer runs the court well and he uses his size to his advantage. Luke scored on a lob pass that he tipped in. He was more athletic than I had originally thought. Luke looked very good when knocking down a 15-foot catch-and-shoot jumper. He also scored on multiple O-board putbacks.
DJ Smith |6'3 G| The Next Level Basketball Academy 2024
He is a big and strong combo-guard. I liked his anticipation when picking off passes on defense, he had multiple steals throughout the game. DJ showed off his athleticism with an impressive hangtime finish. Smith has a great pull-up game from mid-range. I like how he cut into the lane, caught the pass, and elevated over the D for a short jumper. I liked how he moved without the ball and his physical finishes at the rim. Smith showed off his strength with AND1 finishes. DJ had a great showing. 
Van Nellessen |6'6 F| Hard2Guard Colorado 2024
I really liked the Colorado kids' game. Van is lanky with a long wingspan. He is a crafty forward that was making plays all over the court on Saturday morning. Nellessen shot it hot and he was drilling deep 3-pointers. I like the looks of his shooting form and pull-up game. Van was also good at getting to the free-throw line. On defense, Van is a rim protector that blocked a ton of shots. His long arms help and Nellessen has great timing. 
Carter Kuehl
Carter Kuehl 5'11" | PG Bishop Heelan | 2023 State IA |5'10 G| Arena Basketball Club 2023 Berridge
He had a big scoring game on Saturday. Kuehl scored a cool 30 points. This combo-guard was very impressive in the open court. Kuehl showed great handles and he did not let the ball pressure from the opposing team bother him. He has a keen knack for scoring and Carter finished well at the rim. He is a shifty and athletic guard that can make plays all over the court.
Jaxon Hennies |6'1 G| Arena Basketball Club 2023 Berridge
He had many assists in the game that I watched. Jaxon is a grinder, a slasher, and a playmaker. This kid knows how to make winning plays. Hennies got to the FT-line late in the game he scored some vital points. Hennies also scored the game-winning basket on an O-board putback. Hennies is a clutch performer. 
Nathan Kindred (2022) |6'5 F| Pack 2023
He is a very physical player. Kindred was very tough rebounding the basketball. Nathan has a very physical presence about him. He was knocking down jumpers all game and he also scored in the paint. Nathan showed off his shooting range by nailing 3-pointers. He hit a huge 3 late to tie the game up. Kindred is a very nice player.  
Matt Eng
Matt Eng 6'2" | PG Sioux Falls O'Gorman | 2023 State SD |6'2 G| Pentagon Schoolers 2023 Walker
In his first game on Saturday, Eng got really hot and hit many three-pointers. Eng is a microwave, he gets cooking very quickly. He is absolutely a gamechanger from beyond the arc. Eng did a nice job of handling the rock and moving the ball. Matt was also making hustle plays and diving on the floor for loose balls. 
Gavin Muirhead
Gavin Muirhead 6'7" | PF O'Gorman | 2023 State SD |6'7 F| Pentagon Schoolers 2023 Walker
He was dunking, slamming, blocking, and rebounding well again at this PH Tournament. When grabbing defensive rebounds, Gavin is great at anticipating the ball coming off the rim. I loved his effort on a putback tip-in. He also scored a nice basket on a BLOB where Gavin tipped in the ball. Muirhead had many athletic finishes on Saturday.
Sam Senske
Sam Senske 6'5" | SG Hawley | 2023 State MN |6'5 F| The Next Level Basketball Academy 2023
I liked how Senske drew contact and got to the line. His pull-up from beyond the arc was impressive and very effective. Senske's pull-up from mid-range was one of the best that I saw all weekend. Sam is a smooth player with a crafty game. He is a creative finisher at the iron and Senske showed off his hops with a 2-handed slam in transition. He also anticipated well and stole passes on defense. 
Keavian Hayes Keavian Hayes 6'2" | SG Sioux City West | 2023 State IA |6'0 G| Arena Basketball Club 2023 Maher
He is a very powerful athlete. Hayes is a very strong player that finishes at the cup. Hayes does not shy away from contact and he can score in a variety of ways. Keavian is a playmaker that can take over a game with his next-level athleticism. 
Brandt Van Dyke
Brandt Van Dyke 6'8" | PF Sioux City East | 2023 State IA |6'7 F| Arena Basketball Club 2023 Maher
He is a long and versatile athlete. Brandt was a standout when I watched him on Saturday. He was really impressive when handling the ball in the open court, especially for a 6'7″ player. He was slashing and scoring all game and Brandt had a studly dunk that showed off his athleticism. 
Isaac Matti
Isaac Matti 6'1" | SG Hayfield | 2023 State MN |6'2 G| MN Rise 2023 
He had a huge game on Saturday night when MN Rise took down the Pentagon Schoolers. Matti was on fire from beyond the arc. Isaac is a pure shooter that knocked down several perimeter shots. Matti has textbook form and he is a catch-n-shoot killer. He had multiple 3's in the second half and Isaac made his last three-pointer with under 5 seconds on the clock to take the lead and help seal the victory.