2022 Dylan Kurt Dylan Kurt 6'3" | SF North Linn | 2022 State IA (North Linn) The 6-2 scoring guard was really good in the Lynx's win, scoring a game-high 16 points on 5-9 shooting (2-2 3P, 4-4 FT) with…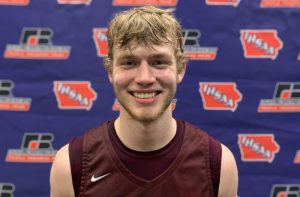 2022 Dylan Kurt
Dylan Kurt 6'3" | SF North Linn | 2022 State IA (North Linn)
The 6-2 scoring guard was really good in the Lynx's win, scoring a game-high 16 points on 5-9 shooting (2-2 3P, 4-4 FT) with 5 rebounds. He's a physical guard who did an excellent job going at Grand View Christian's shotblocker Tobiloba and finishing around him. He hit a few big 3-pointers to extend their lead and was strong on the defensive end.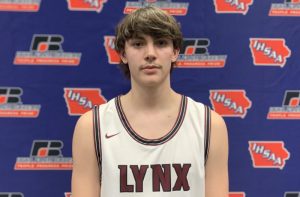 2023 Tate Haughenbury
Tate Haughenbury 6'5" | PF North Linn | 2023 State IA (North Linn)
An athletic and springy 6-4 power forward, Haughenbury had 15 points, 6 rebounds, 3 assists, 2 steals and a block in the Lynx's title game win. He showed off a little bit of range, knocking down a 3-pointer, finished from odd angles around the rim, and his block of Tobiloba elicited one of the biggest crowd roars of the day.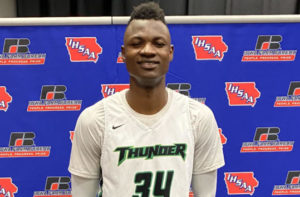 2023 Daniel Tobiloba
Daniel Tobiloba 7'0" | C Grand View Christian | 2023 State IA (Grand View Christian) 
The 6-11 big man had his best offensive game of the tournament, and the best offensive game we've seen him play, in their loss, finishing with 15 points on 6-9 shooting (3-3 FT), 18 rebounds, and a block. He battled foul trouble to have a very productive game. He showed some footwork and touch on post moves that we haven't seen before, but the most impressive moment was when he stepped out and confidently knocked down a 12-footer. A 25% free-throw shooter during the regular season, he knocked down all three of his free-throws, following up a clutch free-throw performance in the semifinals.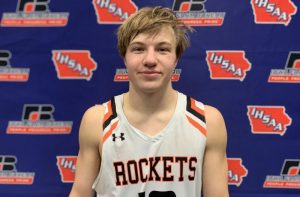 2022 Bryson Van Grootheest
Bryson Van Grootheest 6'0" | CG Rock Valley | 2022 State IA (Rock Valley)
A quick-twitch athlete who gets to the bucket seemingly at will, Van Grootheest was named captain of the 2A all-tournament team after putting together another excellent game with 25 points, 4 assists, and 3 steals. He can score from all three levels and was absolutely sensational all week long for the Rockets.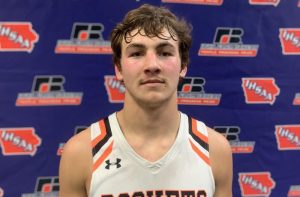 2022 Landyn Van Kekerix
Landyn Van Kekerix 5'11" | SG Rock Valley | 2022 State IA (Rock Valley)
The future Iowa football player is a ridiculous athlete who was just way too much for Central Lyon to handle in the 2A championship game, finishing with 26 points on 10-12 shooting (6-8 FT), 10 rebounds, 2 steals and a block. He's an explosive athlete with a quick first step, powerful jump and excellent hands who would be an excellent NAIA player if he weren't a Division I football player.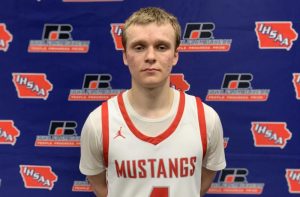 2022 Jacob Runyan
Jacob Runyan 5'9" | PG Dallas Center-Grimes | 2022 State IA (Dallas Center-Grimes)
Given the stakes of the game, Runyan might have delivered the game of the tournament with his 31 points on 12-16 shooting (5-7 3P, 2-2 FT) and 4 assists in the Mustangs win. A 5-11 guard with the ball on a string, Runyan has been more of a facilitator throughout his high school career, but he was a killer in the 3A championship game, showing off his range and his innate ability to get to the bucket and finish creatively.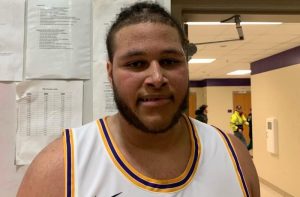 2022 Shawn Gilbert
Shawn Gilbert 6'7" | PF Central DeWitt | 2022 State IA (Central DeWitt)
I'm so happy that the rest of the state got to see what Big Shawn is capable of this week because he was absolutely dominant. He nearly brought the Sabers back from a 12-point fourth quarter deficit, showing his ability to stretch the floor, score around the rim, and find open teammates with beautiful passes. He's one of the most unique prospects in our time as a company, and I'm very excited to follow his journey throughout the rest of his career.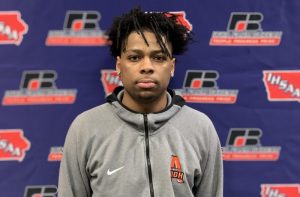 2022 Trevion Labeaux
Trevion Labeaux 6'3" | SF Ames | 2022 State IA (Ames)
LaBeaux is a powerful and springy 6-4 athlete with one of the fastest second jumps we've seen. While other players are still coming down from their first jump, he's already getting up and getting his next rebound or putback. He's an intriguing prospect with his ability to create shots for himself and others, defend multiple positions, and dominate on the glass. He finished with 18 points on 8-14 shooting, 5 rebounds, and a block.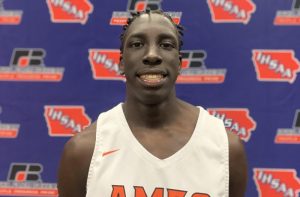 2023 Lucas Lueth
Lucas Lueth 6'6" | SF Ames | 2023 State IA (Ames)
Lueth is one of the most intriguing players in the 2023 class with his unique combination of length, athleticism, and skill. He's a 6-7 wing with a wingspan that has to be approaching seven feet, which makes him a versatile defender. He was assertive on the offensive end in Ames' win as well, finishing with 12 points on 4-4 shooting (2-2 3P) and a pair of blocks.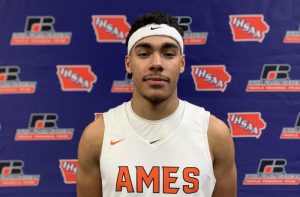 2022 Tamin Lipsey
Tamin Lipsey 6'1" | PG Ames | 2022 State #163 Nation IA (Ames)
The future Iowa State point guard was absolutely dominant in his final game as a Little Cyclone, putting up a triple-double of 11 points, 11 rebounds, and 10 assists (plus 3 steals to boot). His command of the offense, court vision, and ability to get to his spots whenever he wants were on full display in Ames' destruction of Johnston.