Season Preview: Five to Decide Division 3
In this article:
As the MHSAA football playoffs kick off it's time to start looking ahead to the upcoming basketball season. In lieu of comprehensive team previews let's look at five players who will have a big hand in deciding each of of…
As the MHSAA football playoffs kick off it's time to start looking ahead to the upcoming basketball season. In lieu of comprehensive team previews let's look at five players who will have a big hand in deciding each of of the four divisions. 

After starting with Division 4 earlier in the week. Let's move up to Division 3. 
*Editorial note: With more late transfers than I can I ever remember. This info is current to the best of my knowledge. But things can change quickly
Malik Olafioye
Malik Olafioye 6'2" | PG Ecorse | 2023 MI 6-2 2023 Ecorse Much like Pierre Brooks
Pierre Brooks 6'5" | SG Detroit Douglass | 2021 State #76 Nation MI in Division 4 the previous year. Uncharacteristically Division 3 will feature a top 100 national recruit and a favorite in next years Mr. Basketball race. Olafioye has the full package as a point guard prospect. This is not some compact water bug lead guard. 6-2 with a lean frame, long arms, and plenty of quickness. He is simply too much athletically for many of his opponents. Especially at the Division 3 level. Already well proven nationally on the grassroots level. Showing his mettle with the Bates Fundamentals squad in the last two summers. If you don't know the name already you will in the next two years. 
Carmelo Harris Carmelo Harris 6'0" | CG Flint Beecher | 2022 State MI 6-0 2022 Flint Beecher I would be crazy to an article about Division 3 and leave out Flint Beecher. Buc-town has owned this division in the 21st century. And they have done it largely on the back of dominant point guard play. Exit Keyon Menifield Keyon Menifield 6'2" | PG Flint Beecher | 2021 State MI enter Harris. Well not really enter. Harris has been doing work for Beecher since his freshman year. Scored 16 in state championship victory so he is no stranger to the big stage. On the season averaged 18.4 points and an eye popping five steals a game. So you know the defensive chops are already there. Followed up raising a banner with a standout AAU season for Flint's Finest. Simply put this young man is just a straight winner. Beecher will not only be replacing Menifield. But longtime head coach Mike Williams has moved on to Davison. I expect Harris to keep things rolling as the focal point of the Beecher attack and have a big senior season. 
Evan Solomon Evan Solomon 6'3" | PG Charlevoix | 2022 State MI 6-3 2022 Charlevoix One could go with a lot of different options in the Northern half of the bracket. It's a deep field with some deep teams. That's why I'm going to go with Solomon. Don't get me wrong he's not going to have to do it all by himself. But Charlevoix did not dress a lot players period on last years squad while also graduating standout post Jacob Mueller Jacob Mueller 6'7" | PF Charlevoix | 2021 State MI . So if the Rayders are going to make a deep run it will probably come on the back of some big statistical games from this guard. He has the game to do it. Not many holes in his perimeter attack. Always has been very skilled but really appears to have taken a leap physically in the last few months. Will form a potent inside out duo with Caleb Stuck.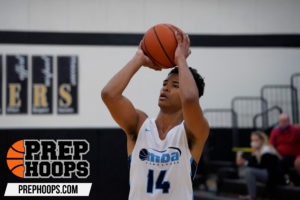 Owen Varnado
Owen Varnado 6'5" | SF Western Michigan Christian | 2022 State MI 6-5 2022 Muskegon West Michigan Christian The best overall athlete list by a pretty good margin. Powerfully  built with the explosiveness to make plays well above the rim. Showed off his solid all around game with MBA Lakeshore on the Prep Hoops Circuit this summer. Is a good ball handler with good first step. This combination allows him to get to the basket with the ease. There aren't many opponents on the Warriors schedule who can match him athletically so I would expect a big statistical season. I will have my eyes on a early season road game against Ludington and Peyton LaCombe
Peyton LaCombe 6'8" | PF Ludington | 2022 State MI (they will play twice) If Varnado handles that length well that should be a good sign for college coaches. Has a murderer's row to get through to get to the Breslin Center. But definitely has the ability.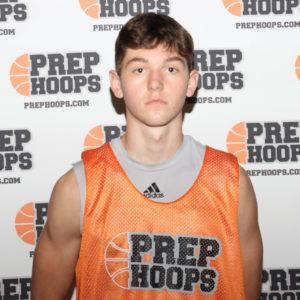 Carson Sanders
Carson Sanders 6'5" | CG Hanover Horton | 2022 State MI 6-5 2022 Hanover-Horton Consider Hanover Horton to be the Jackson area version of Flint Beecher. A historically successful red and white clad program replacing a long time successful head coach. Don't expect much drop off with this young man leading the charge. Might be the best all around player on this list. Showed off his well rounded game nationally with the Grand Rapids Storm on the Under Armour circuit this summer. Carried his strong play over to the fall showcase circuit. The Comets have traditionally been very balanced and deep. So the counting statistics might not be there.  But Sanders could break this mold. Just not many weaknesses in his game. After losing to Beecher in last semi's Sanders has the ability to lead his squad back in his senior season.