Hudson Anderson Hudson Anderson 6'7" | SF Colorado Prep | 2021 State CO – The 6'8 lefty forward plays under control at all times on both ends. The jump-shot is compact and quick off the catch, he may even…
Hudson Anderson Hudson Anderson 6'7" | SF Colorado Prep | 2021 State CO – The 6'8 lefty forward plays under control at all times on both ends. The jump-shot is compact and quick off the catch, he may even have room to improve as a shooter off the dribble. Another strength is his ability to score in the post, especially when he takes advantage of the mismatch. One area he should look to improve is his off-hand usage, where he is just a bit too dependent on that left hand right now. 
Jeremiah Coleman Jeremiah Coleman 6'0" Colorado Prep | 2022 CO – Coleman is one of the more athletic point guards in the state, when combined with his decisive ballhandling and notable chip on his shoulder, he is an exciting to watch every game. While only about 6' tall, he has no problem attacking the rim with authority or with craft. While he has the keys to create for others, I want to see how he contributes to the defensive end most of all.
AJ Kula
AJ Kula 6'5" | CG Valor Christian | 2021 State CO –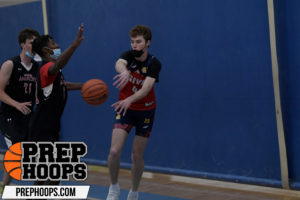 The 6'6 wing looks to be an excellent transition scorer due to his vertical pop and above average awareness. Another area of strength will be his shooting off the catch, where the form is not perfect but he gets it off quick. Kula will be able to slide right in with any of these guys, as he will be an effective complementary piece for offense.
Boubacar Mboup Boubacar Mboup 6'10" | C Colorado Prep | 2022 State CO – The bruising lefty will be a tough matchup on the glass at his domineering size of 6'9 270 pounds. He has worked on his free throws throughout the summer, where he already made a living drawing fouls earlier this summer. No doubt he will be a double double threat every game, however I would like to see him diversify his offensive skillset in the upcoming season. Two things stand out to me, the amount he goes right (as he almost always goes left) and how often he takes advantage of his low post positioning to create easy shots for teammates. 
Baye Ndongo (pictured above) – The energizing forward played this past summer for the U19 Senegal National team, proving to have legitimate physical size at 6'9. His constant energy and willingness to fight for 50/50 balls stood out most, an area he must focus on being consistent every game. Ballhandling is an area he improved, where he is getting more confident testing out self-creation moves against quicker players. Ultimately, his jump shot needs to improve off the catch for his full potential to be realized. 
Derik Pranger Derik Pranger 6'8" Colorado Prep Academy | 2022 CO – Pranger surprised me back at the Top250 Expo, due to his sheer length and lateral mobility.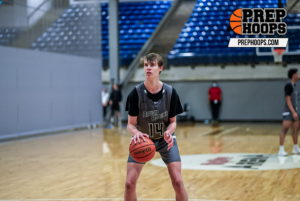 Standing at 6'6, he is still quite skinny, although he uses every bit of his body to challenge opponents. Defensive versatility at this level is the most bankable skill, where his high center of gravity is minimized by his fundamental stances and quick hands. Shooting off the catch showed noticeable improvement, where the form held well past the three point line. 
Dylan Sanders Dylan Sanders 6'4" St. Mary's | 2022 CO – Do not jump with Dylan on the fast break. Sanders possesses a high release jumper, along with dependable 1-2 moves allowing him easy drives to the rim. One thing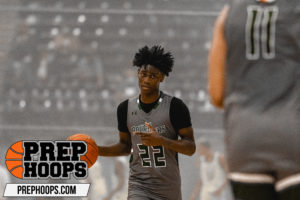 that surprised me about Sanders at the Top250 Expo was his willingness to kick outlet passes during fast break situations, where he was accurate. His game is dependable and smooth and he can score on you in a variety of ways, tightening the handle and speeding up the jump shot just a little more will truly open up his offensive game. Not to mention his defensive intensity, ability to poke the ball, and overall vertical prowess are nothing to scoff at either. He has two-way written all over him.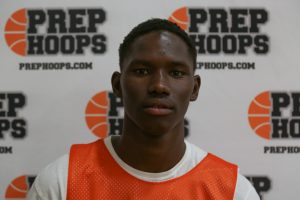 Cheikh Sow – U19 Senegal teammate of Ndongo, Sow is a wiry 6'7 wing who is excellent as a slasher and fast break finisher. When watching him this summer, he was always one of the first dudes to the basket within fast break situations. He still has room to grow as a floor spacer and passer, but all the baseline attributes of height, length, and lateral quickness are there. Oh, did I mention he is often guarding opposing ballhandlers, because he can do that with ease.
Langston Reynolds Langston Reynolds 6'4" Colorado Prep | 2022 CO – We all know about the future Northern Colorado guard. Powerful slasher and scorer around the rim, who while still preferring the left hand has the ability to create either direction. Ultimately, the jump shot will take him far once it continues to smoothen out.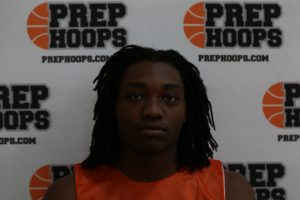 Brock Wisne Brock Wisne 6'9" Colorado Prep Of Saint Marys | 2022 CO – Another top-5 player in Colorado,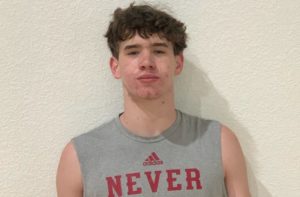 Wisne has been working on his ability to create from the perimeter, an important skill for 6'8 Northern Colorado commit. He has continued to progress attacking closeouts and finishing with a bit more creativity than I had previously seen in past summers. I look forward to seeing the progression of paint scoring combined with his ability to create open looks for teammates.