BROOKFIELD —  The 2021 Brookfield Central fall league kicked off on Sunday. Here's a breakdown of some of the top individual performers… Alex Lagerman Alex Lagerman 6'8" | PF Whitefish Bay Dominican | 2022 WI – 2022 – PF…
BROOKFIELD —  The 2021 Brookfield Central fall league kicked off on Sunday. Here's a breakdown of some of the top individual performers…
Alex Lagerman Alex Lagerman 6'8" | PF Whitefish Bay Dominican | 2022 WI – 2022 – PF – Dominican
This was the biggest surprise of the day. Lagerman is a transfer from overseas, but played his sophomore year at Dominican.  Really impressive physically and athletically, but also has some skill. Lagerman has a high motor, runs the floor hard in transition, and attacks the rim with assertiveness.  Lagerman has some budding perimeter skills as well, able to size a defender up on the perimeter and go to work. His 3-pointer needs to get more consistent, but he's definitely confident enough to knock it down.  A tone setter on the interior, Lagerman owned the glass,  blocked shots, and ripped away 50-50 balls on Sunday. 
Ashton Janowski
Ashton Janowski 6'2" | CG Pewaukee | 2022 State WI – 2022 – PG – Pewaukee
Janowski had 24 points in a win over Wauwatosa East. The Hillsdale commit just went off in the second half to blow the game open.  Janowski is just so efficient in the 12-18 foot range off the dribble. He utilizes change of pace and direction like a pro and has a deadly step-back jumper if he needs to create more space. Not a big athlete, but definitely quicker than he looks. Janowski can really stick his feet in the ground and plant hard to sell  a drive or set up a cut away from the ball and free himself for a rhythm jumper. Hillsdale has done very well in the state of Wisconsin. Think they've got another good one here.
Ashton Janowski Ashton Janowski 6'2" | CG Pewaukee | 2022 State WI .

Mid-range killer.@A_Janowski35 @PewaukeeHoops pic.twitter.com/SsjGXX1TE5

— Prep Hoops Wisconsin (@PrepHoops_WI) October 4, 2021
Cole Sciortino
Cole Sciortino 6'3" | SG Menomonee Falls | 2023 WI – 2023 – SG – Menomonee Falls
Good to see  Sciortino back in action. A guy we liked  as a freshman, Sciortino missed his sophomore season due to injury. Didn't look like he missed much of a step on Sunday. Sciortino gave Falls a really nice lift on both ends of the floor. He knocked down his open outside shots and even created a bit off the dribble. Defensively, he's in the right place and the right time and reacts very well with his help-side coverage.  Sciortino also showed off some impressive bounce, flushing home a slam off two feet.
Wasn't ready for that.@sciortono pic.twitter.com/VM8T3TzfaL

— Prep Hoops Wisconsin (@PrepHoops_WI) October 3, 2021
Dino Cook
Dino Cook 6'4" | SF Kingdom Prep | 2023 State WI – 2023 – SF –  Kingdom Prep
Cook was unstoppable down the stretch against Pius XI. Over the last 10 minutes, Cook just scored at will and did so in a variety of ways. You can see the confidence really taking off. The 6-foot-4 wing is knocking in rainbow triples while coming off screens, creating mismatch problems on the block, and scoring off-balance in the mid-range, sometimes even with his left hand.  One of the best parts of Sunday's performance, aside from his game-high 24 points, was the offensive rebounding.  Cook was working his tail off under the glass and scrapping for just about everything when it wasn't him taking the shot.
Derrick Johnson
Derrick Johnson 6'3" | CG Dominican | 2024 State WI – 2024 – G/W – Dominican
Johnson brings a lot of things to the table. He's got plenty of intangibles and IQ. The 6-foot-3 sophomore has one of the quickest shots in his class and can be deadly off the ball. However, he's also the team's primary decision-maker. Dominican not only wants him inbounding the ball, they have him bring it up the floor as well.  Maybe not a guy that will always score a ton of points consistently, but has terrific basketball instincts, puts the team first, and plays the right way. 
Greyson Pritzl
Greyson Pritzl 6'3" | SG West Allis Central | 2022 State WI – 2022 – SG – West Allis Central
Pritzl went for 29 points in a win over Franklin. The Air Force commit got going early with some deep, rainbow triples. Pritzl loves to use his sniping ability to set up his drives. While's definitely more of a long range shooter, Pritzl's got the size (6-4), strength, and toughness to put the ball on the deck and definitely isn't shy when it comes to drawing contact. Pritzl is a savage too. He loves when defenders try and rattle him verbally and seems to feed off it. After Franklin came roaring back, Pritzl stepped up in the clutch with some big shots and a beautiful transition assist. 
Leon Bond
Leon Bond 6'5" | SF Wauwatosa East | 2022 State #62 Nation WI – 2022 – SF – Wauwatosa East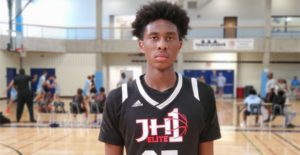 Don't think for a second that Bond can't make a run at No. 1 in the player rankings. For four years, Bond has done nothing except get better. His handles and jumper  are as good as they've been. The 6-foot-5 forward, who's scored around the rim his entire career, has slowly expanded his game. He's now comfortable bringing the ball up the floor as a point forward  and shooting early in possessions, even from 3-point range. A highly explosive athlete, Bond makes momentum-changing plays as a shot blocker and dunker. If he can continue to score effectively in the half court, the Virginia commit will look less like a high-ceiling project and more like someone who can play at the next level early.
Milan Momcilovic
Milan Momcilovic 6'8" | SF Pewaukee | 2023 State #44 Nation WI – 2023 – F – Pewaukee
Momcilovic dropped 20 points in a win over Wauwatosa East. Really liked how the 6-foot-8 forward was able to score in a variety of ways. Think Momcilovic has sped up his outside shot and caught defenders by surprise how quickly he was able to get it off, even when crowded. Momcilovic is a nightmare to defend 1-on-1 on the block, because as a defender, there's not much you can do. Momcilovic has a deep bag of tricks, crafty footwork, and when all else fails, can fade away and score with ease.  Holding scholarship offers from Iowa State and Marquette, it's tough to see anyone knocking Momcilovic off that No. 1 spot over the next two years.
Myles Herro
Myles Herro 6'2" | PG Whitnall | 2025 State WI – 2025 – PG – Whitnall
The freshman got the  start for the Falcons against Franklin and did a lot of nice things. Really advanced floor vision and feel for the game for his age. You almost wish he'd take more shots, because Herro is so inclined to set up his teammates, but can definitely shoot the rock. Herro made a couple of key baskets down the stretch after Franklin came roaring back in the second half. With the wheels looking like they might come off for Whitnall, Herro calmly knocked in some jumpers off the dribble and in transition.  A lanky floor general, Herro has a body type that suggests he's going to grow here quite a bit in a year or two.
Noah Daniels Noah Daniels 6'3" | SF New Berlin West | 2022 State WI – 2022 – SF – New Berlin West
Just love the way this kid plays. Not a human highlight reel by any means, but Daniels is everywhere on the floor and has a very complete, all-around game. The 6-foot-3 wing slashes and creates easy buckets, defends multiple positions and makes impact plays on that end, runs the floor and makes decisions on the go, and competes at a high level.  When New Berlin West was having success on Sunday, very rarely was Daniels not involved in some capacity.
Perry Dorris – 2025 – PG – Martin Luther
Freshman to watch this season, Dorrish had some really fine moments against Menomonee Falls. A quick and strong guard, Dorrish plays low to the ground and can knife his way into tight gaps. He uses his body very well around the rim, able to shield off defenders and finish with either hand. The Spartans have a ton of talent returning this season, but Dorrish appears talented enough to earn a role in year one and give Martin Luther a nice lift off the bench.
Reed Seckar
Reed Seckar 5'11" | PG Oshkosh North | 2022 State WI – 2022 – PG – Oshkosh North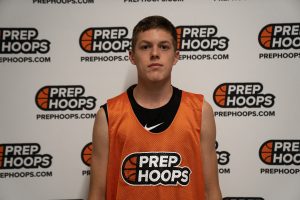 Seckar has kind of been hidden away at Oshkosh North, but 2021-22 should be his year to emerge in the Fox Valley Association.  A very skilled and crafty guard, Seckar scored and facilitated well in the pick n' roll.  When he turns the corner, Seckar does a great job of freezing defenders with a hesitation dribble or just looking them off and manipulating them with his eyes. From there, he just waits the defense to react and makes his move.  The 5-foot-11 guard has tight handles and scores efficiently in the mid-range with a floater. Thought he really flew around defensively on Sunday as well and stole some possessions with extra effort on his part.
Steven Clay
Steven Clay 6'5" | SG Menomonee Falls | 2022 State #193 Nation WI – 2022 – SG – Menomonee Falls
Clay took over in the second half against Martin Luther and finished with 18 points. The 6-foot-5 wing has some very unique and special scoring ability. A plus-length, explosive athlete, Clay has very tight handles, above the rim athleticism, and a deadly shooting stroke.  Clay has a killer instinct as a scorer and a knack for taking over games. If he didn't play alongside North Carolina commit Seth Trimble
Seth Trimble 6'3" | PG Menomonee Falls | 2022 State #50 Nation WI , Clay would likely put up scary numbers. Case and point, he averages just shy of 20 points per game next to the state's top ranked player.