In this preview article, we are checking in on a Class A team from Region 3. We are looking at the Bulldogs from Madison. Jeff Larsen is the head coach of the Bulldogs. Region 3 is one of the best…
In this preview article, we are checking in on a Class A team from Region 3. We are looking at the Bulldogs from Madison. Jeff Larsen is the head coach of the Bulldogs. Region 3 is one of the best in Class A and the two teams that make it to the SoDak16 will both be very tough. If you watch the Bulldogs this winter, you will certainly notice their Twin Towers! Aiden Jensen
Aiden Jensen 6'9" Madison | 2023 SD and Ben Brooks Ben Brooks 6'7" | PF Madison | 2025 State SD will make up one of the top frontcourts in SD regardless of class. See below for more info on the mighty Bulldogs!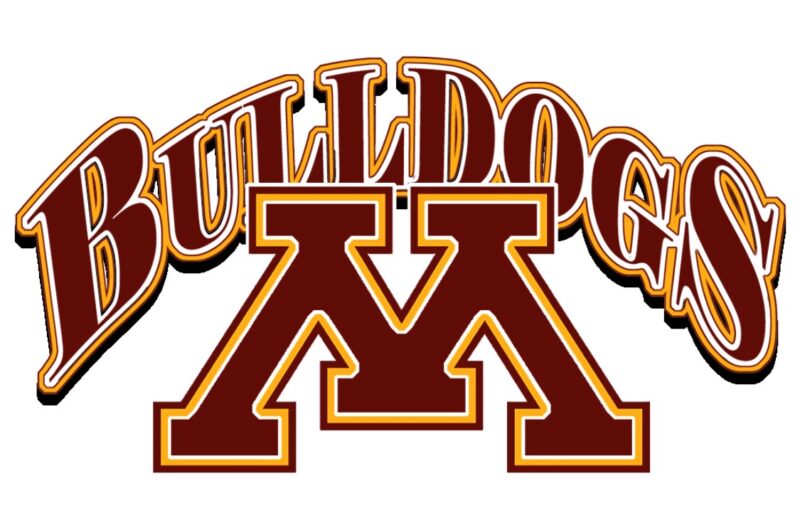 Last Season's Team Stats
PPG: 55.3 OPPG: 54.6 2FG%: 47 3FG%: 67 FT%: 67
2021-2022 Season
The Bulldogs finished the year with a 10-13 record and the year ended in the SoDak 16. They lost 7 games by a combined 16 points. Madison was playing excellent basketball at the end of last season. In Regional play, the Bulldogs upset Garretson and West Central. In the SoDak 16 game, Madison lost to eventual State Champion Dakota Valley.
Bulldog Offseason
The Madison basketball team had a very good offseason. They did B.E.S.T. shooting with BJ Mulder, Monday morning workouts, Tuesday evening Pentagon League, a few team camps and they have Breakfast Club in the Spring. The Bulldogs stayed busy with hoops!
Top Bulldogs
6'9" | PF | 2023
Madison | Pentagon Schoolers
Last season he averaged 15.3 ppg and 7.2 rpg. This summer, Jensen played with the top Pentagon Schooler team and he averaged 5.9 ppg, 4.2 rpg, .5 apg, 1 spg, and shot 80% from the charity stripe. Jensen will need to be a monster this winter as he is the lone returning starter. Aiden is a very athletic BIG, has great mobility, and his motor with give opposing teams major problems. I recently watched Jensen at the Prep Hoops 250Expo and he was easily one of the best players in attendance. Aiden will be an effective rim-protector, strong defender in the paint, productive rebounder, and his power will allow him to score many points around the basket. Expect Jensen to be a walking double-double this winter. Jensen is also a highly sought after recruit. He has interest and offers from multiple GPAC schools.
6'7" | PF | 2025
Madison | Sanford Sports
As a freshman, Ben averaged 5.7 ppg and 3.8 rpg. He saw varsity time off the bench last season, Brooks will be counted on to contribute much more this year. This summer in AAU, Brooks proved that he is ready for the big stage and that he is a high level player. Brooks is an intriguing college prospect with his length/size and sharp skills. He scores from all levels in impression fashion. Brooks is a versatile offensive weapon. Ben has a very high ceiling on the defensive side of the ball. College coaches have to be drooling over his long arms, mobility, and switchability. This young Bulldog is primed for a big season!
Up-and-Coming Bulldogs
Eli Barger, Chuck Callahan Chuck Callahan 6'0" | SG Madison | 2024 State SD , Elijah Sims, Thomas Mechels, Andrew Comes Andrew Comes 5'11" | SG Madison | 2024 State SD , and Carsen Schneider are the juniors who will be looked at as contributors for the Bulldogs.
Coach Jeff Larsen talks about the Bulldog style of basketball
"Transition to Execution. We will look to improve every day and be the best we can be by the end of the season. We will try to play to our strengths and get everyone involved."
Good luck to the Bulldogs this season!