"Dipsy-Do Dunkaroo!!!"Dick Vitale These five young men should up to Mass Premiere in Foxboro, MA today for the Prep Hoops New England Top 250 Expo and decided to leave the Earth behind. These gravity defying, high flying, rim rattling players…
"Dipsy-Do Dunkaroo!!!"

Dick Vitale
These five young men should up to Mass Premiere in Foxboro, MA today for the Prep Hoops New England Top 250 Expo and decided to leave the Earth behind. These gravity defying, high flying, rim rattling players were constantly soaring over defenders, snapping rims and exciting crowds so often it had you running from court to court just hoping to catch a glimpse.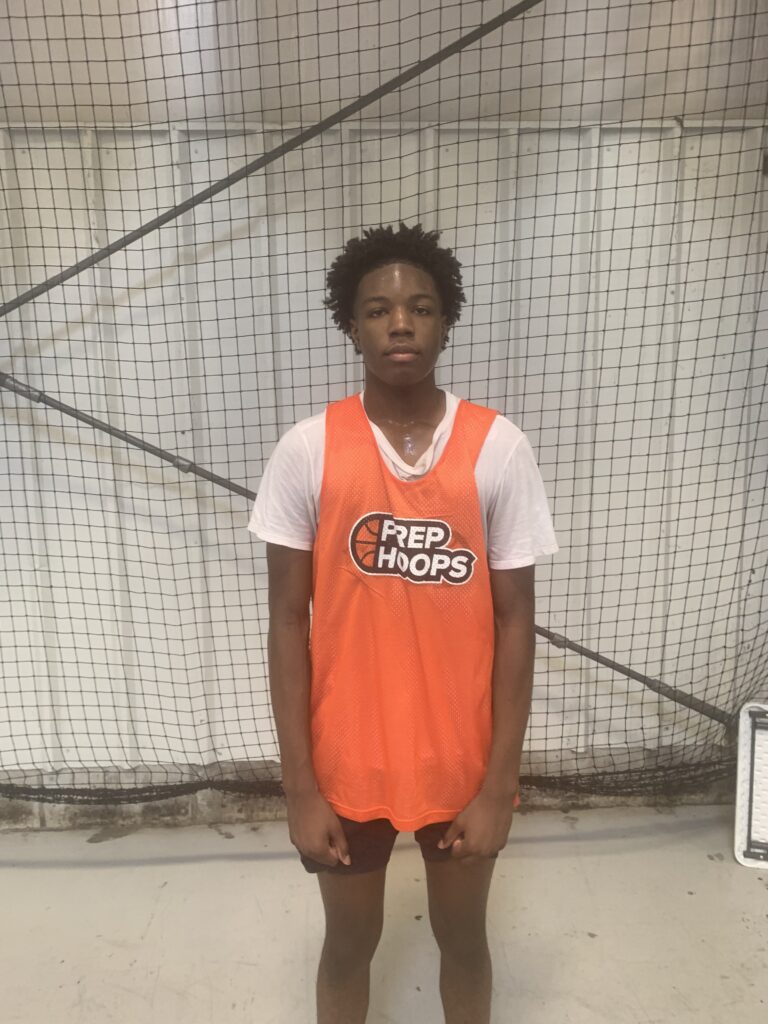 London Jemison – Northwest Catholic – Class of 2024
Standing at 6'7" London is already and imposing force when you see him on the court. Then he starts playing. Do not, I repeat, do not let him get out in the open floor. His deceptive speed and point guard like handle has him down the court in just seconds and then the show begins. There were points today when I thought he was going to tear the hoop down with Shaq-like power. Don't think he his only taking flight on the fast break, give him a step and he is dunking on your entire team right out of the half court set. The problem is that defenders do have to get up on him on the perimeter because he also happens to be a 3 point machine paying off more than a broken Vegas slot machine. My advice, find a gym this kid is playing in, grab your popcorn and enjoy the show!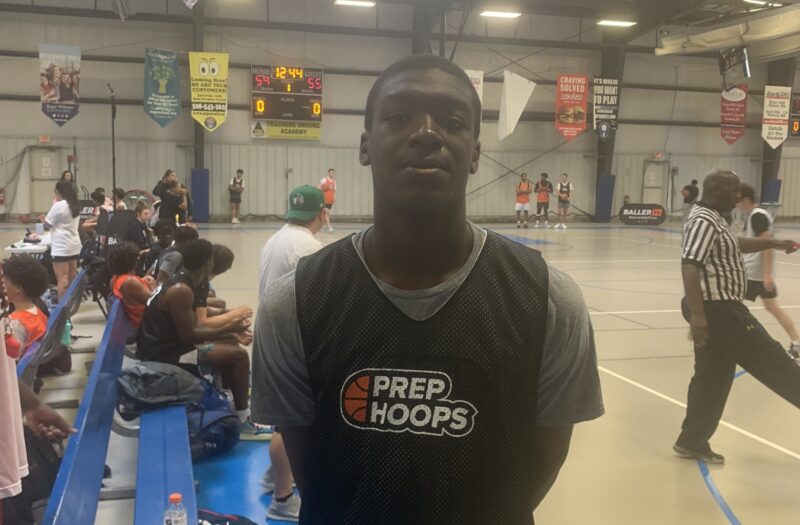 Emmanuel Ibidapo
Emmanuel Ibidapo 6'5" Charles E. Shea | 2024 NLG – Charles E. Shea High School – Class of 2024
Manny is one of my favorite players playing for the 401 Phoenix program out of Providence, RI. I am pretty sure i have seen Manny go from 6'3" to an imposing 6'5" since this spring. A player that started a a low post banger, rim protector and rebounder is extending his game to the perimeter now. He was already drop stepping and dunking or tip dunking a missed shot, now he will go off the dribble and soar down the lane firing the ball through the rim with reckless abandon. Keep your eyes on this player, he is only going to get bigger, stronger and more skilled, remember he is only a junior. He is going to be a frightening talent by the time he reaches his senior year. The sky is the limit for Manny and yes that pun was intended.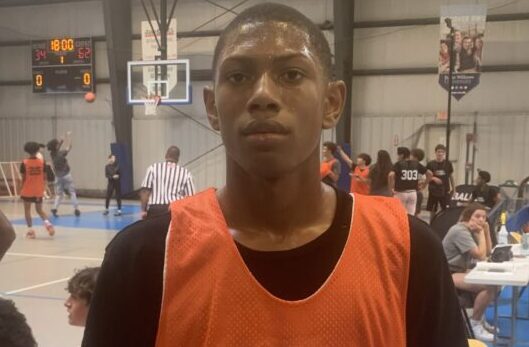 Jay-Den Matos
Jay-Den Matos 6'4" | SG Lasalle Academy | 2024 NLG – Lasalle Academy – Class of 2024
Another sky-walker out of the 401 Phoenix program, Jay-Den caught my eye during his second game at the Top 250 when he electrified the crowd on not one, not two but three straight offensive trips down the court. i can only describe his style as effortless and smooth. I felt like i had just stepped out of a time machine and I was watching a young George "Ice Man" Gervin or Larry Nance. He makes the act of the dunk look much like a highly choreographed ballet. One of the most impressive components to his breathtaking abilities is that you don't see it coming. What you expect to be a nice lay up finish from the wing turns into a majestic slam that opens yours eyes and drops your jaw.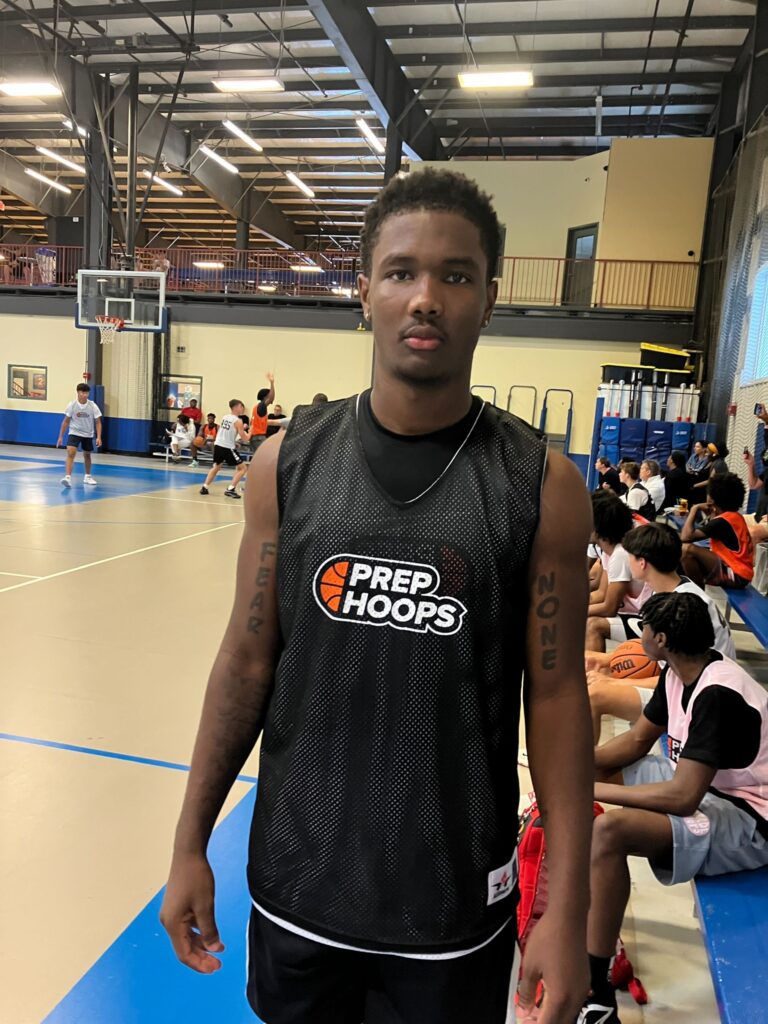 Howard Simpson
Howard Simpson 6'5" | SF Bloomfield | 2023 State NLG – Bloomfield High School – Class of 2023
As I entered the gym I was wondering just how many times Howard was going to throw down. He did not disappoint, it started early and often during the New England top 250 expo. A big Strong build combined with speed and quickness makes me think of a healthy Zion Williamson. Howard leaves the floor quickly and finishes with power. This young man glides down the court with unexpected handle and control for a player his size and then he elevates well above the rim. He had what may have been the most athletic play I saw all day. He crashed the glass from the wing and double fisted a put back dunk over two defenders attempting to box him out. Howard was worth the price of admission at this event.