A week ago the new rankings came out and tonight we are looking at the top 12 Class B prospects from the ND 2023 Rankings. The hoops season will be here before we know it! Time to take a look…
A week ago the new rankings came out and tonight we are looking at the top 12 Class B prospects from the ND 2023 Rankings. The hoops season will be here before we know it! Time to take a look at some of the top dogs…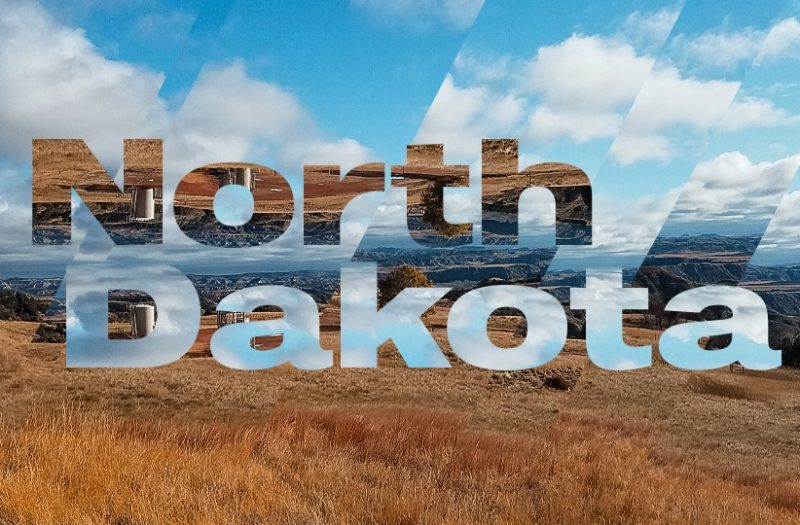 Top Class B Prospects
Carson Yale
Carson Yale 6'9" | PF Des Lacs Burlington | 2023 State ND |6'9 F| Des Lacs-Burlington
-Overcome a ton of adversity from an injury, put on many lbs of muscle in the past year, special talent.
-Has committed to Minot State. Impossible matchup in Class B. Potential to be up for Mr. Basketball.
Ayden Stainbrook
Ayden Stainbrook 6'5" | SF North Border | 2023 State ND |6'5 SF| North Border
-A top shooter in the State, underrated athlete, 3-level scorer, Mr. Basketball candidate potential.
-Has committed to Jamestown, was highly productive in AAU, improved his O-game a ton in 1 year.
Bryer Kaczynski
Bryer Kaczynski 7'0" | C Wyndmere/Lidgerwood | 2023 State ND |7'0 C| Wyndmere/Lidgerwood
-7'2 wingspan! Will demand a double/triple team, makes everyone else's job easier, constantly improving.
-Has committed to Jamestown, the best rim-protector & shot alterer in Class B, a guaranteed double-double.
Tate Grossman
Tate Grossman 6'4" | SG Harvey/Wells County | 2023 State ND |6'4 SG| Harvey/Wells County
-A valuable role player in AAU, and STUD all-around player, will put up gaudy numbers in high school ball.
-Has committed to Jamestown, a top athlete in all of B, impressive dunker, smooth stroke, matchup headache.
Tyson Enget
Tyson Enget 5'11" | PG Powers Lake-Burke Central | 2023 State ND |5'11 G| Powers Lake
-1st team All-State & averaged 25 ppg, 8.9 rpg, 4.9 apg, 5 spg last year. A chance to be up for Mr. Basketball.
-As dominant as they come, fierce competitor, stat stuffer, has a polished offensive game, a difference maker.
Mitchell Leas
Mitchell Leas 6'0" | PG Rolla | 2023 State ND |6"0 PG| Rolla
-An established scorer that already went over 1,000, easily a top G in all of B, marvelously skilled with the ball.
-Very deep & smooth shooting range, smart & clever, one of the top pure shooters in Nodak, creates many TO's.
Brady Feller
Brady Feller 6'2" | SG Bishop Ryan | 2023 State ND |6'2 SG| Minot Ryan
-One of the top offensive players in Class B, will get you buckets in a variety of ways, has a deadly scoring mentality.
-Very strong, will out-muscle & over-power the D, finishes well in traffic, nails 3's, pure bucket, All-State type talent.
Sam Kobbervig
Sam Kobbervig 6'3" | SG Central Cass | 2023 State ND |6'3 SG| Central Cass
-As versatile of a player as they come, top-notch finisher at the rim, smooth shooting mechanics, All-Region talent.
-He will be one of the top Squirrels and CC will be one of the best in Class B. A leader and a great teammate.
Jay Wanzek
Jay Wanzek 6'7" | PF Shiloh Christian | 2023 State ND |6'6 PF| Shiloh Christian
-A very productive AAU season, showed he can be a dominant BIG. In HS Jay will be All-Region & potentially All-State.
-A confident & accomplished mid-range/3 shooter, plays w/ passion, will be a bear on the boards, STUD BIG in B.
Erik Foster
Erik Foster 6'5" | PF Rugby | 2023 State ND |6'5 PF| Rugby
-The top rebounder in Region 6 and one of the best in North Dakota. A versatile and stingy defender. TOUGH!
-A nice athlete that looks like a talented FB prospect. All-Region hoops player, walking double-double, good passer.
Cruz Hernandez Cruz Hernandez 5'11" | SG Hankinson | 2023 State ND |5'11 G| Hankinson
-He was a hustler, hard-nosed player, and a tough defender in AAU. In HS ball, Cruz will be a scoring machine this year.
-An impressive athlete that plays intensely, scores from every level, a tough matchup with his mobility & high energy.
Carson Bartholomay
Carson Bartholomay 6'6" | PF Enderlin | 2023 State ND |6'6 F| Enderlin
-Good length, long arms, moves very well, gets up and dunks easily, 3-level scorer, has a very nice jump shot.
-The Eagles lost a ton of talent, Bartholomay will be the MAN this year. Sure-fire All-Region 1 player. Double-Double Dude.