Jaxon Tilton | 6'3 F | Unity/NW Elite (2024) A monster in the paint. Could back anyone down and get a solid bucket. Able to finish around the bucket with both hands. Has many moves around the basket that he…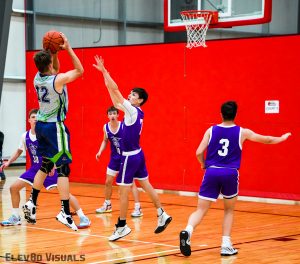 Jaxon Tilton | 6'3 F | Unity/NW Elite (2024)
A monster in the paint. Could back anyone down and get a solid bucket. Able to finish around the bucket with both hands. Has many moves around the basket that he uses to finish at the rim. Good footwork for a forward. Nice shooting form able to hit a jump shot around the hoop and from outside. Dropped 18 points against MN Rise all around the hoop. 
Nate Kindred Nate Kindred 6'4" | SG South Salem | 2022 SD | 6'4 F | Rapid City Stevens/ Pack 2023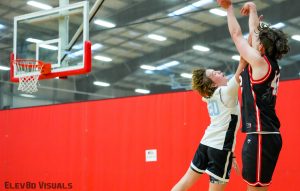 Excellent wing forward that can shoot from the outside very well. Also can tear it up from the mid-range with a nice dribble and drive pull up over smaller defenders. Battle down low when he had to grab rebounds and defend.  His perimeter defense is pretty good with his quick lateral movement for the not-so-quick guards. Can handle the ball and get to his spots. Tore it up in his second game leading his whole team in scoring. 
Caleb Roberts | 6'2 F | Racine St. Catherines /World Hoops Elite (2024)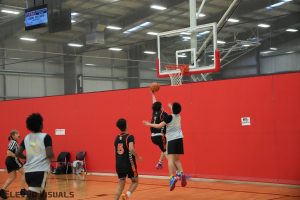 A nice wing player that can get his own on the floor. From outside shot to driving to the bucket Caleb shot was falling. Long and athletic helped him get to the hoop easy and a step back triple from downtown got his shot going. Not afraid to go down in the paint and bump with the bigs, and turned up a few offensive rebounds. Dropped 16 points against Gilleylen Elite off outside shots and some at the hoop. 
Tavion Berglund | 6'2 F | Minnesota/Gilleyen Elite (2024)
A beast inside and a knock-down shooter from deep. Pull up from just about anywhere on the court and cash in. Very crafty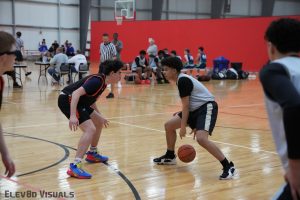 under the hoop. A capable finisher can finish with either hand at the basket. Good handles can work himself to his spot. Good defender capable of keeping up with his man. Dropped 19 points in the game I watched, hitting from where ever he wanted. 
Te'Jon McDaniel Te'Jon McDaniel 6'4" | SF Salina South | 2023 KS | 6'4 F | Salina South/PGU (2023)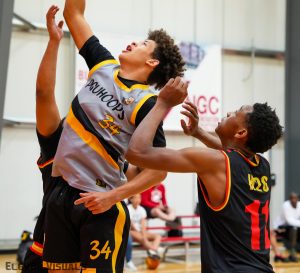 Can finish any way he wants around the hoop. Nice size and nice frame. Has good footwork under the hoop able to pivot and get to the other side of the hoop. Can knock down the outside shot with confidence. Has a bag of moves that get him guaranteed buckets.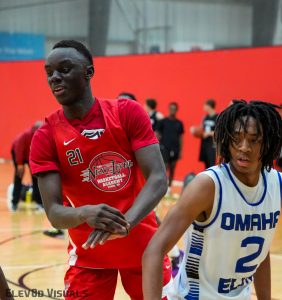 Vuciri Hakim
Vuciri Hakim 6'4" | SF Shanley | 2023 State ND | 6'5 F | Shanley/Next Level (2023)
Athletic forward that has incredible bounce and second bounce. A good rim protector has great anticipation for shots. A long defender that can alter the shot from a distance. A very active rebounder hustles to the ball. Can put the ball in the hoop under the rim. Make good reads in pick-and-roll situations. 
Ke'von Newsome
Ke'von Newsome SF Omaha Benson | 2024 State NE | 6'3 F | Omaha Benson/Omaha Elite (2024)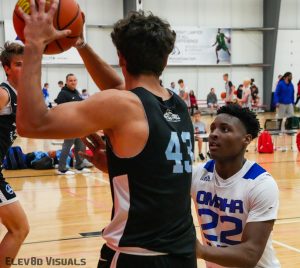 Swiss army knife on defense. Able to guard multiple positions from the perimeter guards to a big man in the paint. Quick feet help him keep up with a lot of perimeter guards. Physically strong enough to battle with big in the post. A great slasher to the bucket. Able to finish off contact with ease. 
Deandre Harper
Deandre Harper 6'5" | C Omaha South | 2024 State NE | 6'5 F | Omaha South/Omaha Elite (2024)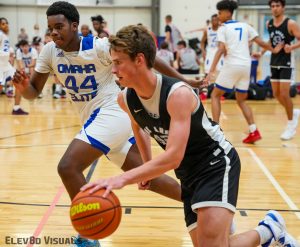 Big body that creates space down low for buckets and boards. Very nimble on his feet and can get to position pretty quickly. Monsters on the boards know how to use his big size to get the right position. A good screener knows how to roll to the bucket and convert. He's a great rim protector altering a lot of shots.