The Prep Hoops SC Showcase went off this weekend with just 3 games. The initial schedule had 6 games, but Covid-19 set in with the event. Let's take a look at the 2022 Top Performers. All of these players will…
The Prep Hoops SC Showcase went off this weekend with just 3 games. The initial schedule had 6 games, but Covid-19 set in with the event. Let's take a look at the 2022 Top Performers. All of these players will play somewhere at the next level in college. #RecruitThePalmettoState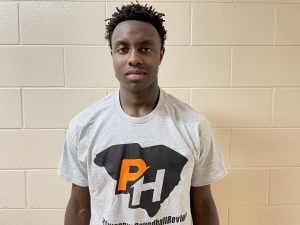 Justin Bailey
Justin Bailey 6'1" | PG Blue Ridge | 2022 State SC – Blue Ridge HS 
Bailey is off the board and headed to play next season in the Big South Conference. Justin will stay close to home and play at USC Upstate next year. Bailey a left-handed guard can really take over a game in a hurry. Bailey needed to just score 14 points today in a win while collecting a ton of rebounds from the guard position. Bailey is currently averaging 25.1 ppg and 12.3 rebounds for the Tigers this season. Justin currently has the Tigers (13-3) on the season. Bailey has scored 1,445 career points to date. 
Dylan Williams
Dylan Williams 5'11" | PG Irmo | 2022 State SC – Irmo HS (pictured on front)
Williams is the engine that makes things go for the Yellow Jackets. Dylan was able to speed up the game or slow it down today along with making crisp passes to teammates. Dylan is a very heady point guard who always seems to play the game under control. He does a good job of scoring the ball at the cup or knocking down an open jumper. Dylan currently is averaging 18.1 ppg, 4.4 assists and 3.2 rebounds this season for the Yellow Jackets (13-2). He has scored 1,098 points in his career.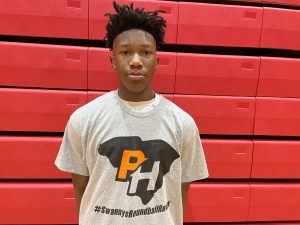 Savion Brown
Savion Brown 6'2" | CG Berea | 2022 State SC – Berea HS 
Savion has a tremendous mid-range game pull-up that works for him. Brown a long and rangy guard has been a fixture on the Bulldogs roster since his freshman season. Savion can drop a floater in the lane, hit a 3 ball or just knockdown shots on the perimeter. Savion is a SCORER who plays a bit off the grid. He finished with 19 points today in a win over Keenan HS.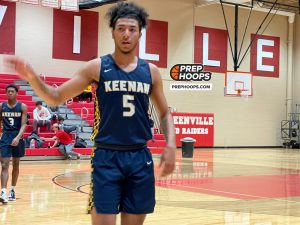 Semajeh Echols
Semajeh Echols 6'6" | PF Keenan | 2022 State SC – Keenan HS 
Semajeh played more assertive and aggressive today than I've seen in the past. Echols was able to play face-up or with his back to the basket in the game. Semajeh finished the game with 18 points for the Raiders. He feels most comfortable playing from the elbow in on the floor and most effective there.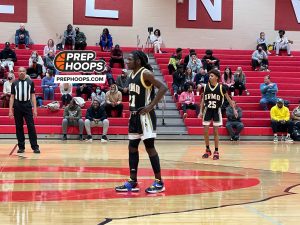 Julian Kiett
Julian Kiett 6'3" | CG Irmo | 2022 State SC – Irmo HS 
Juice had a short night for the Yellow Jackets before fouling out quickly in the 3rd quarter. He finished with 13 points and many of them coming at the basket. Julian can really explode to the cup as a SLASHER DELUXE. Juice isn't afraid to get tough on the defensive end of the floor by grabbing a loose ball or taking a charge when needed. Julian and teammate Dylan Williams
Dylan Williams 5'11" | PG Irmo | 2022 State SC will make some college basketball program with their play and willingness to WIN games.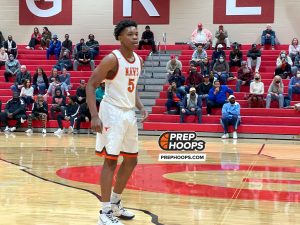 Caleb Byrd
Caleb Byrd 6'1" | PG Mauldin | 2022 State SC – Mauldin HS 
Byrd and the Mavericks ran into a buzzsaw in the Irmo HS Yellow Jackets. Caleb did the best he could to manage 16 points in the defeat today. Byrd a guard has a nice pull-up jumper to mix in with a perimeter stroke. Byrd seems to excel at times in the transition game.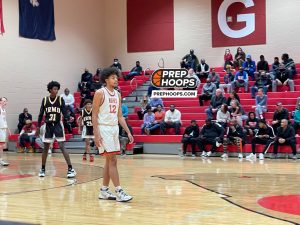 Drake Downs
Drake Downs 6'8" | PF Mauldin | 2022 State SC – Mauldin HS 
Downs finished the night with 10 points tonight. Drake is a versatile forward who can put the ball on the floor and drive after a few dribbles. He will fill the lane in transition and at times will step-out to the perimeter for a jump shot. Drake seems to do his best playing near the paint and manufacturing points that way. 
#RecruitThePalmettoState