It's the time of year where programs continue to host prospects for official or unofficial visits before the high school season comes into form. We've also seen programs host a number of prospects on campus for their midnight madness events. In these cases, they usually are hosting underclassmen in order to establish a relationship and introduce them to the environments that their student body offers before officially offering or recruiting said prospects heavily. With that being said, let's get into some recruiting headlines regarding MD/DC prospects from this week.
An important weekend at Pitt
It's a crucial weekend for head coach Jeff Capel and Pittsburgh as they host Darren Buchanan Jr. for an official visit. Buchanan, No. 5 ranked prospect in the MD/DC player rankings, is arguably the top available senior on the in the region and as a result, Pittsburgh has ramped up their recruitment with him. George Washington seems to be the other program making a push for the 6-foot-7 versatile wing and have been recruiting him the longest of any. It seems like Buchanan could be coming to a decision shortly after his visit this weekend. Can Capel lock him in and convince him to be a vital piece to an ACC program? Or will staying home and being a premiere prospect in the A10 be more attractive? We'll keep a close eye on Buchanan's recruitment, as our Houston Wilson has done a great job of trying to stay in front of any developments.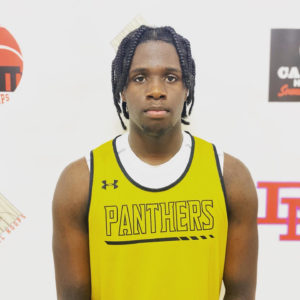 Lamothe visiting Ohio State
St. Frances/Team Durant combo guard Jahnathan Lamothe
Jahnathan Lamothe 6'3" | CG St. Frances | 2023 State #204 Nation MD is on an official visit to Ohio State this weekend. This official visit formed quickly as there has been an interesting development regarding Lamothe. A couple of programs have brought up the idea that if Lamothe would decide to reclass to 2022, they'd be willing to take him. Currently ranked as the No. 2 prospect in our 2023 rankings, Lamothe is primed for a productive season with St. Frances and will take on a much bigger role. Whether or not a move to the 2022 class would be best for his development is up for debate, but Ohio State and LSU have made it clear that they would be willing to bet on him being ready next fall if that's the path he chooses.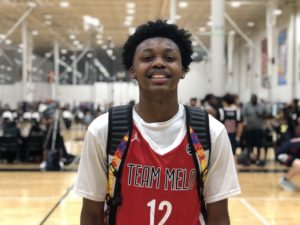 Carrington visits VCU
2023 St. Frances/Team Melo guard Carlton Carrington
Carlton Carrington 6'4" | CG St. Frances | 2023 State #84 Nation MD is taking an unofficial visit to VCU this weekend. We've witnessed his recruitment pick up significantly since the summer and the the Rams have been clear in their interest with the 6-foot-4 scoring guard. Carrington will step on the high school floor for the first time since his freshman season at McDonogh, but now suits up for St. Frances and looks to be an important piece. Mid and high major programs are intrigued with his progression over the last six months and I don't expect his recruitment to slow down anytime soon.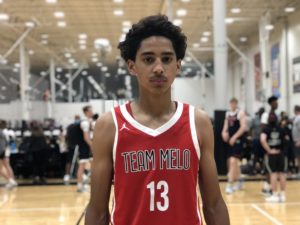 Jayden Ross
Jayden Ross 6'7" | SF Long Island Lutheran | 2023 #144 Nation MD ' stock continues to rise
Ross is another Team Melo guard from the 2023 class who did wonders for his recruitment this summer. He shot up to 6-foot-7 and continued to polish his overall game and as a result, high majors are entering the picture. His latest offer came during an unofficial visit at Virginia Tech. Former DeMatha head coach and now associate head coach of the Hokies, Mike Jones, extended the offer to Ross. He also holds offers from Penn State, Towson, Temple, George Mason and Howard. Expect the list to grow over the next three months.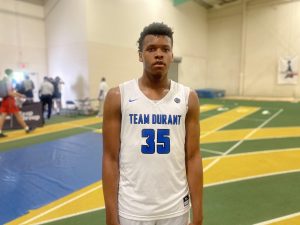 Hansberry picks up two offers
2023 Mount St. Joseph/Team Durant forward Amani Hansberry
Amani Hansberry 6'7" | C Mount St. Joseph | 2023 State #52 Nation MD picked up two offers from Illinois and VCU. Both programs have become staples not only in Baltimore, but the DMV as a whole considering the connections with some of the staff to the area. It has been reported that Hansberry, the No. 1 ranked player in our 2023 rankings, is planning official visits to NC State, Tennessee, Pittsburgh and Virginia Tech while planning to visit Penn State unofficially in the near future. Now that the Illini and Rams have seemed to enter his recruitment, it wouldn't shock me to see them try and move quickly if they consider Hansberry a priority.