We are taking a deep dive into the Brookings Bobcats in this article. They play in Class AA. The Bobcats will be a hardworking and up-tempo team. Read below for an in-depth look at the Bobcats… School: Brookings Bobcats Conference:…
We are taking a deep dive into the Brookings Bobcats in this article. They play in Class AA. The Bobcats will be a hardworking and up-tempo team. Read below for an in-depth look at the Bobcats…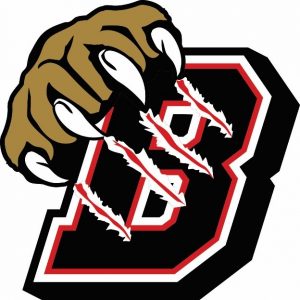 School: Brookings Bobcats
Conference: ESD
Class: AA
Head Coach: Travis Engebretson (15 years as head coach)
2020-2021 Record: 3-17
Brookings State Titles: 1987
ESD Conference Champions: 1984, 1988, 2017
What to expect from Bobcats on offense and defense:
Brookings will have to rely on a very perimeter-oriented team and try and control the tempo by playing fast. The post players will have to work hard to score when given the opportunity. The Bobcats will have to work hard on defense and control the boards to limit extra opportunities. Look for the Bobcats to rely on different schemes to make up for their lack of size. 
Team Strengths:
The Bobcats will have a group of players that is hungry and wants to compete.
Areas of Improvement: 
The Bobcats need to focus on playing team defense and finishing each possession with a rebound. The Bobcats may have trouble scoring as they return only one proven scorer.
Number of Returning Letter-winners: 4 Number of Returning Starters: 2
THE BOBCATS
Zach Moe Zach Moe 6'1" | SG Brookings | 2022 State SD (2022) |6-2 F|
He is a returning starter. Moe averaged 4.7 ppg and 3.1 rpg last year. Zach is a top-notch athlete and he has the ability to slash to the hoop. He started all 20 games for the Bobcats a year ago, his leadership will be important for Brookings. Moe is a solid perimeter shooter and he will be able to use his quickness to be a legit defender. 
Brock Longville Brock Longville 6'3" | SF Brookings | 2022 State SD (2022) |6-3 F|
He is a returning starter. Longville averaged 3.6 ppg and 5.5 rpg last season. He was an impact player in football. Brock is athletic for someone his size and the Bobcats will count on him to anchor the interior defense. Brookings will also need him to do a good job on the boards. With his strength and size, he should be tough around the basket. Longville is an experienced player, he started 20 games last year.
Jack Even (2022) |6-2 G| 
Last season he averaged 3.2 ppg and 2.2 rpg. Jack has a great all-around offensive game and he will be counted on to provide a scoring punch for the Bobcats. Even has good instincts on the court and he will also be an impact player on the defensive end. 
Sam Hardin (2022) |5-10 G| 
He is a hard worker and he knows his role. Sam is a natural leader and he will play many minutes as the point guard for the Bobcats. Hardin will make a difference on defense because of his quickness and strength.
Jett Leddy (2022) |6-3 G/F|
His instincts are great and he has a nice skillset. Jett can play anywhere on the court because of his versatility. Leddy will be a glue guy for the Bobcats. On defense, Jett needs to use his length to cause problems and board up. Leddy does the little things that make a basketball team better.  
Trey Svennes (2022) |5-10 G|
He competes very hard and Trey gives great effort. He will help the Bobcats out with the ballhandling duties. Trey is a savvy hoops player and he has a knack for getting to the rim. Svennes will use his quickness to be a disruptive factor on defense. 
Keys to success for the BOBCATS
Brookings will have to play team basketball and find consistent scoring from certain players. On defense, they will have to change up schemes to keep opposing teams off balance. The Bobcats will need to focus on defense and rebounding. 
Thoughts on the season from coach Travis Engebretson:
We return four players with a lot of varsity experience and we will find a way to compete in a number of games. On defense, we will lack size and we need to focus on playing team defense. Keeping the ball out of the post and paint will be a key. Another major concern will be the Bobcat's ability to round the basketball. 
ESD Conference Predictions
Aberdeen Central
Brandon Valley
Mitchell
Harrisburg
Pierre
Yankton
Brookings
Watertown
Huron