Prep Hoops is finishing up its coverage from this great 2 day event in the Upstate last weekend from Rock Hill. Who were some of the 2022 Top Performers from the front court ? #RecruitThePalmettoState  Julian Phillips Julian Phillips 6'8"…
Prep Hoops is finishing up its coverage from this great 2 day event in the Upstate last weekend from Rock Hill. Who were some of the 2022 Top Performers from the front court ? #RecruitThePalmettoState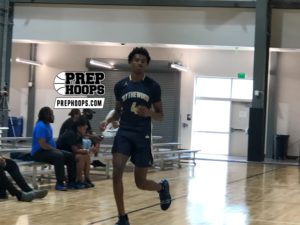 Julian Phillips
Julian Phillips 6'8" | SF Link Academy | 2022 #19 Nation MO – Blythewood 
Phillips is the #1 player in the 2022 Palmetto State Class. Julian has several High Majors offers on the table. Phillips with great length does a great job working around the basket with his versatility on the floor.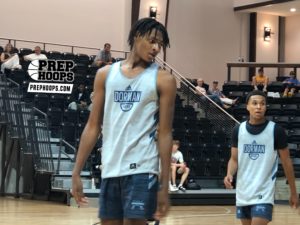 Noah Clowney
Noah Clowney 6'10" | PF Dorman | 2022 State #78 Nation SC – Dorman HS 
Clowney is in the Top 3 in the 2022 Palmetto State Class. Clowney picked a few offers this week from Wake Forest and Alabama. Cloweny continues to get better down in the paint for the Cavaliers.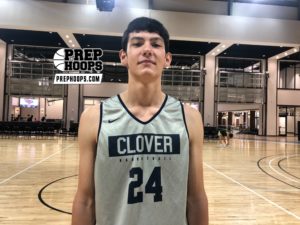 Lawrence Bartee
Lawrence Bartee 6'10" | C Clover | 2022 State SC – Clover HS 
Bartee a UNKNOWN really came to play this past weekend for the Blue Eagles. Bartee doesn't mind mixing it up down on the floor and has good mechanics to add to the mix. Bartee started off his career in Charlotte at Myers Park HS before coming over to Clover HS last season.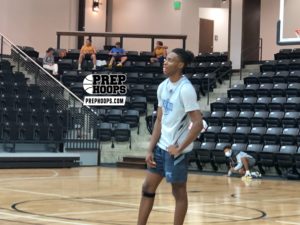 Jordyn Surratt
Jordyn Surratt 6'6" | SF Dorman | 2022 State SC – Dorman HS 
Surratt is a very athletic forward who does his best work attacking the basket. Surratt and Clowney provide a great 1-2 punch for the Cavaliers in the front court.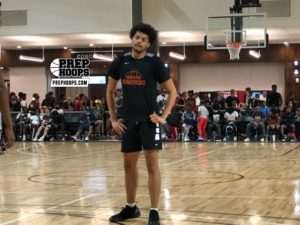 Drake Downs
Drake Downs 6'8" | PF Mauldin | 2022 State SC – Mauldin HS 
Downs is the man in the paint for the Mavericks. Drake is athletic enough to play inside-out on the floor. Downs can create mismatches at times with skill level.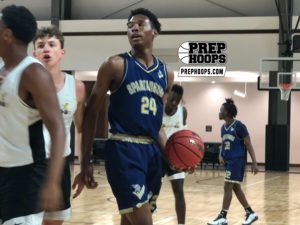 Josh Linder
Josh Linder 6'8" | PF Spartanburg | 2022 State SC – Spartanburg HS 
Linder had a great weekend for the Vikings with his play. Linder a left-handed post player for the Vikings is best suited as a bit of a rim runner while being a great defender. Josh has great length to alter and challenge shots on the defensive end of the floor. Linder had a bit of a coming out party picking up several NCAA D2 offers.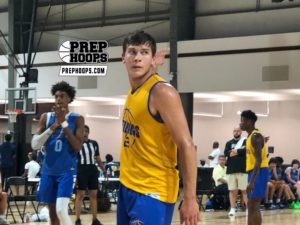 Jacob Brown
Jacob Brown 6'5" | PF Travelers Rest | 2022 State SC – Travelers Rest HS 
Brown a left-handed UNDERSIZED forward is a bit of a TWEENER on the floor. Brown can do a bit of everything when it comes to handling the ball up the floor, post up, rebound on both ends. Brown helps your team win games with his play. Jacob plays bigger than his size.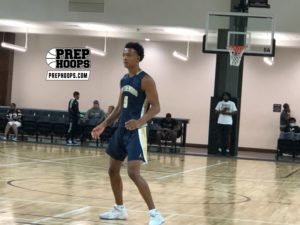 Isaiah Williams
Isaiah Williams 6'6" | PF Blythewood | 2022 State SC – Blythewood HS 
Williams is back for the Bengals and a great compliment to Julian Phillips
Julian Phillips 6'8" | SF Link Academy | 2022 #19 Nation MO . Williams a left-handed forward does a lot of his work around the cup on just constant activity.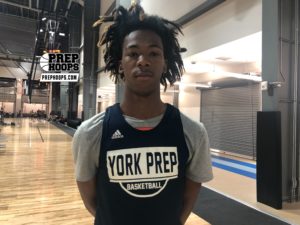 Jimeion Brown
Jimeion Brown 6'8" | PF York Prep | 2022 State SC – York Prep (Rock Hill) 
Brown covers a lot of ground on the floor. Brown is a bouncy and springy forward who can be a good rim protector moving forward.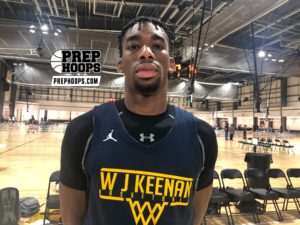 Olyn Knox
Olyn Knox 6'8" | PF Keenan | 2022 State SC – Keenan HS 
Knox is wearing a new uniform this summer after coming over from Blythewood HS. Knox a back to the basket post player for the Raiders does a good job of protecting the rim while altering and challenging shots on defense. 
Caleb Pratt
Caleb Pratt 6'6" | SF Stratford | 2022 State SC – Stradford HS (Goose Creek) (pictured on front)
Pratt can play inside-out on the floor. Caleb feels very comfortable facing up to the basket for the perimeter jumper. Pratt will look to work the corners and feels right at home knocking down a elbow jumper.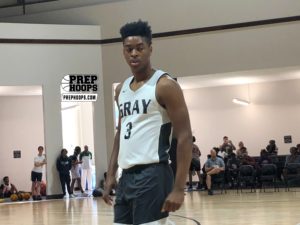 Kendal Parker
Kendal Parker 6'4" | SF Gray Collegiate | 2022 #NA Nation AL – Gray Collegiate 
Parker a left-handed forward brings great versatility to the floor. Parker does a little bit of this and that. Parker will handle the rock, post up, make shots, take a charge, communicate with his teammates and best yet just help you win games.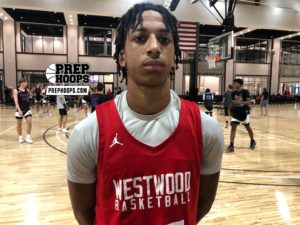 Bryson Felder
Bryson Felder 6'3" | SF Westwood | 2022 State SC – Westwood HS 
Felder had a great weekend and walked away with some college offers from the NCAA D2 ranks. Francis Marion University, Johnson C Smith (NC) and Southern Wesleyan University. Felder was able to slash to the cup and hit shots on the perimeter.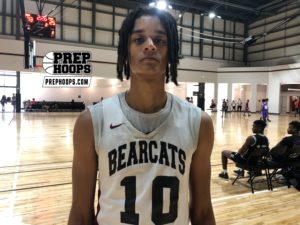 Christian Ferguson
Christian Ferguson 6'5" | SF Brookland Cayce | 2022 State SC – Brookland-Cayce HS 
Ferguson is a long and rangy wing player. Christian brings good versatility to the floor with his ability to play-inside. Ferguson runs on the PCH Nightrydas with Olyn Knox
Olyn Knox 6'8" | PF Keenan | 2022 State SC .