One of the top events annually in Wisconsin's high school basketball season, the Midwest Players Classic returns on Saturday with another strong field of talent. Here's a look at the top players to watch in La Crosse…
Steven Clay
Steven Clay 6'5" | SG Menomonee Falls | 2022 State #193 Nation WI – 2022 – SG – Menomonee Falls
Averaging 21.2 points and 8.4 rebounds per game as a junior. A lethal shooter with intriguing size/length (6-5). Holding high major offers from Maryland and TCU, Clay has  unique ball handling ability for his size coupled with a  killer instinct. 
Victor Desmond
Victor Desmond 6'6" | SF Onalaska | 2021 State WI – 2021 – SF – Onalaska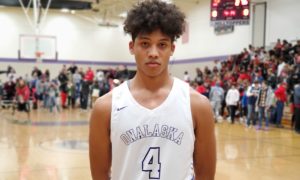 A sleeper that's still available, Desmond  is averaging 10.3 points, 4.7 rebounds, and 3.0 assists per game on a very balanced and talented Onalaska squad. The 6-foot-6 wing is a strong, athletic slasher with plenty of upside at the next level. 
Jameson Dougherty Jameson Dougherty 6'9" | PF River Falls | 2021 State WI – 2021 – PF – River Falls
Committed to Army. Dougherty is averaging 8.2 points and 6.0 rebounds per game as a senior.  Long, athletic big man is just scratching the surface and made big move up the rankings over the summer.
Gavin Farrell
Gavin Farrell 6'2" | SG Verona Area | 2023 State WI – 2023 – G – Verona
Considered a top 30 prospect in the 2023 class, Farrell played  sizable minutes for the Wildcats as a freshman. A knockdown perimeter shooter, makes defenders pay off poor closeouts or when they fail to get a hand up off the catch.
Luke Healy
Luke Healy 6'0" | CG Hudson | 2021 State WI – 2021 – G – Hudson
Committed to Division 2 Sioux Falls. Healy is averaging 26.4 points and 3.4 assists per game this season. The senior guard is a terrific shooter off the dribble with break-you-down ability.
Zac Johnson
Zac Johnson 6'3" | SG River Falls | 2021 State WI – 2021 – SG – River Falls
One of the state's premier shooters, Johnson is averaging 24.0 points, 6.1 rebounds, and 4.2 assists  per game this season.  Committed to Augustana, Johnson is absolutely deadly from beyond the arc. The lefty has worked hard to improve his all-around game and  become a three-level scorer.
Carter Lancaster
Carter Lancaster 6'3" | SF Darlington | 2021 State WI – 2021 – SF – Darlington
One of the best Divison 2 prospects that's still available, Lancaster has offers from Northern State and Upper Iowa. A swiss army knife type prospect, Lancaster excels in a variety of ways. The 6-foot-3 swing man can shoot from the perimeter, dish the basketball, rebound, defend, and make toughness plays.  Lancaster leads the Redbirds in scoring (19.3 ppg), rebounding (8.4 rpg), and assists (4.2 apg) this season.
Monte Mayberry
Monte Mayberry 6'3" | SG Northwestern | 2022 State WI – 2022 – SG – Northwestern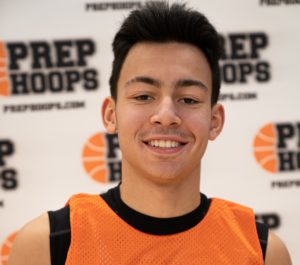 A sleeper in the 2022 class, Mayberry is averaging 13 points and seven boards per game this season. Mayberry has prototypical size (6-3) and  has one of the most pure strokes in the state.
Gavin McGrath
Gavin McGrath 6'10" | C Onalaska | 2021 State WI – 2021 – C – Onalaska
Committed to North Dakota. The 6-foot-11 center is averaging  14.7 points and 6.7 rebounds per game for the undefeated Hilltoppers.  A terrific rim protector with a budding skillset, McGrath has consistently shown vast improvement over the past three seasons.
Christopher Morgan
Christopher Morgan 6'1" | PG Kaukauna | 2022 State WI – 2022 – PG – Kaukauna
Morgan is averaging 22.3 points and 6.3 assists per game in the always tough Fox Valley Association.  A three-year varsity performer, Morgan can completely control an offense, competes his tail off, and is always in attack mode.
Lance Nelson Lance Nelson 6'0" | PG Monona Grove | 2021 State WI – 2021 – G – Monona Grove
The Silver Eagles will be making their 2020-21 debut. Nelson is coming off a junior season in which he averaged 15.4 points and 3.0 assists per game. Nelsin is an under the radar playmaker who catches people by surprise with his skill.
Preston Ruedinger
Preston Ruedinger 6'1" | PG Lourdes Academy | 2021 State WI – 2021 – PG – Lourdes Academy
Holding a few Division 2 offers and generating Division 1 interest this season, Ruedinger is averaging 24.5 points, 8.2 rebounds, and 4.0 assists per game. A do-it-all floor general with terrific basketball instincts, Rudeinger is one of the best available senior prospects in Wisconsin. 
Seth Trimble
Seth Trimble 6'3" | PG Menomonee Falls | 2022 State #50 Nation WI – 2022 – PG – Menomonee Falls
In the midst of a breakout season, Trimble is averaging 25.6 points, 6.7 rebounds, and 2.9 assists per game as a junior.  Trimble has offers from Creighton, Iowa State, Arizona State, TCU, and USC. A high-IQ floor general who scores from all three levels, has explosive athleticism, and makes other around him better, Trimble should take off nationally this spring/summer.
Others: Grant Martin
Grant Martin 6'0" | CG Menomonee Falls | 2022 State WI (Menomonee Falls), Tyson Waldrop Tyson Waldrop 6'5" | SF Kaukauna | 2022 State WI (Kaukauna), Sam Kick Sam Kick 6'1" | PG Onalaska | 2021 State WI (Onalaska), Cayden Rankin Cayden Rankin 6'7" | SF Darlington | 2021 State WI (Darlington), Liam Dougherty
Liam Dougherty 6'7" | PF River Falls | 2021 State WI (River Falls),   Josh Bauer (Lourdes Academy), Quinn Miskowski Quinn Miskowski 6'0" | PG Aquinas | 2022 State WI (Aquinas), Melvin Ortiz (Somerset), Hank Reader (Bangor), Zane  Langrehr (Bangor), Karson Mitchell
Karson Mitchell 6'0" | PG Verona | 2022 WI (Verona), Dustin Derousseau (Tomah), Carson Lindauer Carson Lindauer 6'4" | SF Tomah | 2021 State WI (Tomah), Cole Kalander Cole Kalander 6'7" | PF Holmen | 2021 State WI (Holmen), Max Hammond (Holmen), Gavin Proudfoot (Onalaska Luther)
SCHEDULE
10:30 a.m.  Aquinas vs. Onalaska Luther
12:00 p.m. Bangor vs. Somerset
1:30 p.m. Darlington vs. Lourdes Academy
3:00 p.m. Holmen vs. Northwestern
4:30 p.m. Onalaska vs. Menomonee Falls
6:00 p.m. River Falls vs. Monona Grove
7:30 p.m. Hudson vs. Verona
9:00 p.m. Tomah vs. Kaukauna
Stay tuned for full coverage from the Midwest Players Classic on Prep Hoops Wisconsin…