Here is a broad overview of our updated 2021 rankings, taking a look at some of the trends we've seen so far. Stay tuned for some in-depth breakdown content covering this class update throughout the week.
CHANGES IN THE TOP-10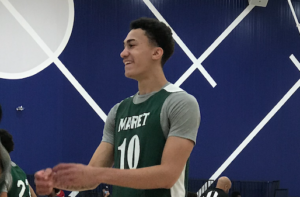 The main alteration reflected in the new update relates to the ascent of Colorado commit Quincy Allen
Quincy Allen 6'7" | SF Maret | 2021 State #125 Nation MD . The athletic 6-foot-7 swingman was consistently productive throughout the fall and has quite frankly never looked more confident. As a result, Allen vaults back into the top five and settles in at #4 overall. 
FIVE STOCK RISERS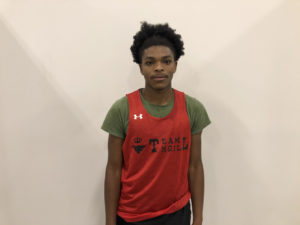 #11 | Abdou Samb
Abdou Samb 6'8" | C Frederick Douglass | 2021 State MD | Frederick Douglass | Previous Rank: 21
What sets Samb apart from many others at his size is his mobility. He's effective at hedging screens and can even switch onto smaller opponents and make things difficult for them with his length. Not to mention he rebounds and protects the rim at a high-level. And on the offensive end, Samb can score from anywhere on the court.
#15 | Khyrie Staten
Khyrie Staten 6'2" | CG St. Frances | 2021 State MD | St. Frances | Previous Rank: 33
Staten has stepped comfortably into a leading role at SFA, and the Panthers have not missed a beat. It's no secret that the Delaware State commit has been making plays every night. 
#41 | Trae English
Trae English 5'11" | PG Baltimore Poly | 2021 State MD | Baltimore Poly | Previous Rank: 84
English is the latest in a long line of high-quality talent to come out of Poly. He's run with the opportunity to finally start at the point and is impressing by all accounts. 
#45 | Jalen Curtis Jalen Curtis 6'5" | PF Good Counsel | 2021 State MD | Good Counsel | Previous Rank: 64
It's becoming clear that Curtis can add value to a college program as a floor spacer and a versatile defender. The consistency of his shot-making has improved and this is encouraging. 
#60 | Will Scherer Will Scherer 6'9" | C Gonzaga | 2021 State MD | Gonzaga | Previous Rank: 86
Scherer is looking like a steal for Amherst. His size will be difficult for foes to contend with at that level, but his intangibles are what set him apart. Scherer will only become more influential as he continues to improve and build confidence. 
DIVISION ONE SLEEPERS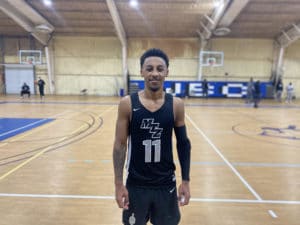 #14 | Primo Spears Primo Spears 6'1" | PG Mt. Zion Prep | 2021 State MD | Mt. Zion Prep
Spears is a new face who has emerged as a major piece for Mt. Zion. Mid-Majors would be wise to track this young man closely. 
#18 | Byron Ireland Jr.
Byron Ireland Jr. 6'2" | CG St. Frances | 2021 State MD | St. Frances
Ireland has long been one of the more underappreciated players in the state. He's been on the radar since he was a promising 8th grader playing up with Annapolis at the DeMatha Summer League, and has gradually improved since. 
Get busy fatz ???? pic.twitter.com/MkGw9Ybfwa

— ʙʏʀᴏɴ (@13byronn) December 28, 2020
#24 | Barry Evans
Barry Evans 6'7" | SF Poly | 2021 State MD | Baltimore Poly
Every team can use a guy like Evans, who is a do-it-all type wing that impacts the game in many ways. If you need him to grab 10 rebounds on a given night, that's what he'll do. If you need him to score 20, he can do that as well.
#38 | Clarence Obiajulu Clarence Obiajulu 6'7" | C National Christian | 2021 State MD | National Christian
Obiajulu is a rugged inside presence who is an absolute workhorse in the paint. Whoever takes a chance on him will be handsomely rewarded with unconditional effort.  
#50 | Afamdi Achufusi
Afamdi Achufusi 6'4" | SF Sidwell Friends | 2021 State MD | Sidwell Friends
Achufusi has a unique skill set that can help the right team. His defense is his biggest strength. Achufusi is an outstanding on-ball defender and a vigilant post defender. Offensively, he keeps the ball moving and feasts on mismatches when he's in the post. 
POSITIONAL BREAKDOWN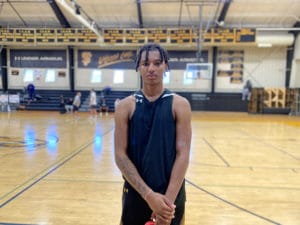 PG: 34
CG: 39
SF: 34
PF: 19
C: 24
TOP-10 OVERVIEW