In anticipation of the upcoming high school season, we will be taking a closer look at various teams and players in Virginia, Maryland, and D.C. In part one of our freshman watch list, we highlight some of the summer's biggest class of 2022 standouts.
TRAVIS ROBERTS | BISHOP O'CONNELL
We saw some positive signs out of Travis Roberts this summer, both with 6th Man and with O'Connell at Capitol Hoops Summer League. He has an intriguing blend of size and skill for a young wing prospect, and definitely has a chance to be a solid division one prospect in the near future.
CARLOS ALEXANDER | ST. FRANCES
Carlos Alexander was one of few rising freshmen selected to the top-20 All-Star game at Hoop Group Future All-American. The lefty is a speedster who is tough to keep out of the lane, plays with ideal toughness, and can defend. All signs are pointing to Alexander being an impact player for four years at SFA.
NOAH BATCHELOR | ST. MARIA GORETTI
Noah Batchelor is one of the better long-term prospects we saw this spring and summer. At around 6-foot-5, and probably still growing, he is a skilled wing who can stretch the floor with consistency. Batchelor has a bright future if he continues to work.
EVERETT COOPER | MCDONOGH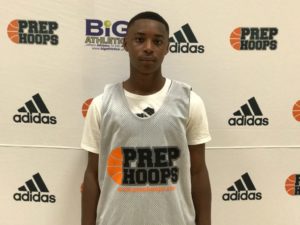 McDonogh Head Coach TJ Jordan has been raving about Everett Cooper for some time now, and he's lived up to the bill so far. Cooper is a reliable floor general, and if you don't know his name by now, you probably will before season's end.
WILLIE RIVERA | ELEANOR ROOSEVELT
Willie Rivera could have played at a WCAC school of his choosing, but he decided to stay home and play at Eleanor Roosevelt, which is significant. The young lead guard prospect is a skilled scorer with good playmaking potential. With his team considered an early state title favorite, Rivera has a chance to play a key role and gain valuable experience right away.